PRODUCTS STORY #07 SUPER JET FILTER ES-600
ADA NATURE AQUARIUM offers a wide range of products that are necessary to create Nature Aquarium style layouts. In this section, we will introduce the appeal of our products, produced with performance, design, and originality.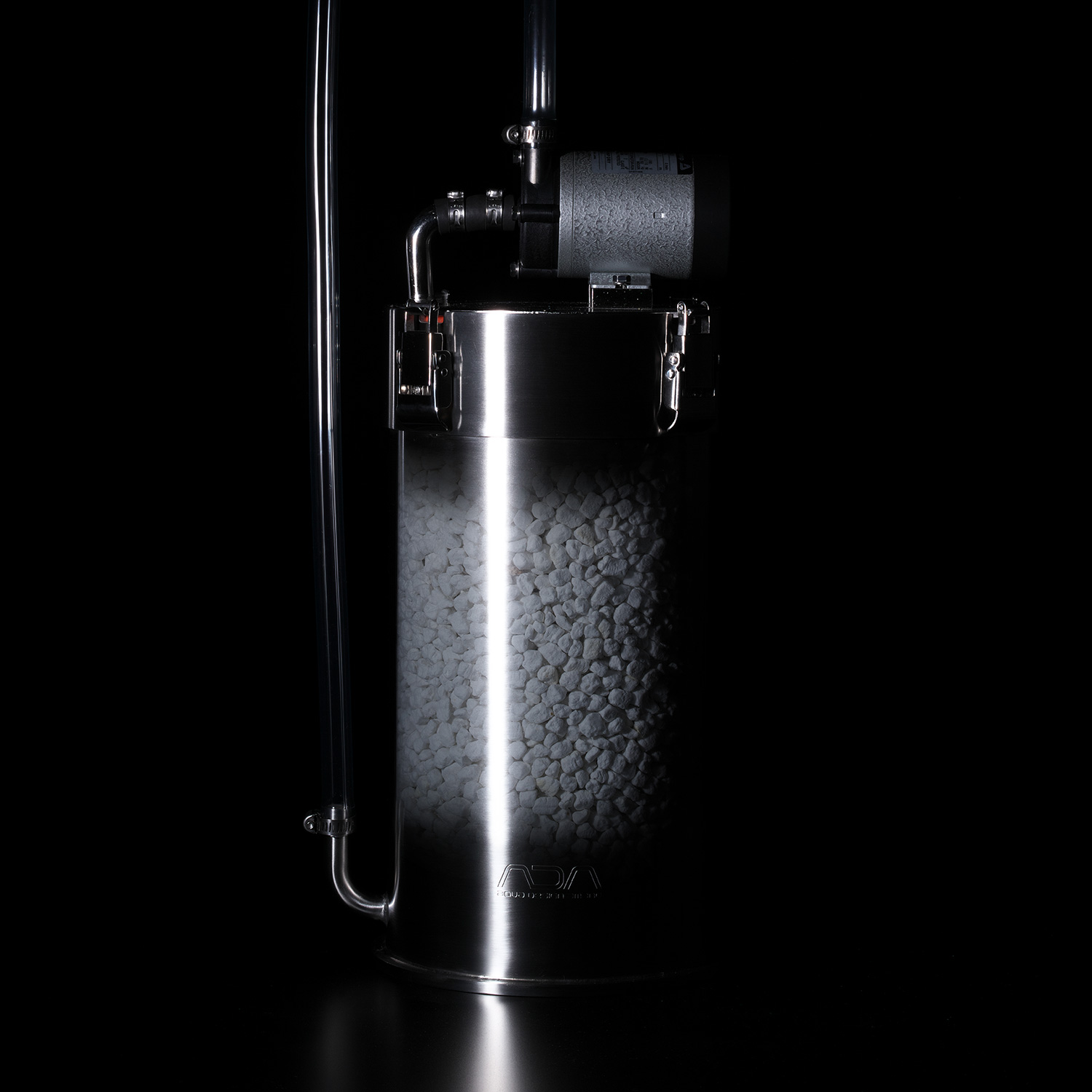 Realize the ideal filtration system

What is required of a filter for Nature Aquarium, which realizes the ideal filtration system, is a stable and powerful filtration capacity for long-term maintenance. Super Jet Filter ES-600 is designed with a capacity of 6 liters that ensures a sufficient filtration area. In addition, the pump has advantages of high pump head, and the flow rate that hardly drops even when filter media is filled to the maximum capacity. With high pump head and 6-liter capacity that allows for more flexibility in combining filter media, you can build an optimal water purification system according to your purpose.

Another feature of this product is its high robustness, made of stainless steel 304 resistant to deterioration, breakage, and deformation even over a long period of use. From the top panel and canister to the buckles and hose connections, everything is made of stainless steel, and this characteristic gives the filter absolute product reliability incomparable to plastic made products. Coupled with its ability to maintain beautiful aquascapes for a long time, Super Jet Filter will enhance the brilliance of your Nature Aquarium.