It is not too late YET! Learn how to take photos for contest entries.
As the deadline of The International Aquatic Plants Layout Contest 2019 is approaching on Friday, May 31st. It is still not too late for the deadline, if you take a photo of an aquascape at your home. It is quite easy to take photos of aquascapes if you know some key points. Let's try!

What is The International Aquatic Plants Layout Contest?
This year is the 19th anniversary of this world wide contest. It began in 2001 as a purpose of the promotion of aquatic plant layouts. And it has been held every year since then. It is sponsored by ADA, and co-sponsored by 12 of the world's most prestigious aquarium magazines.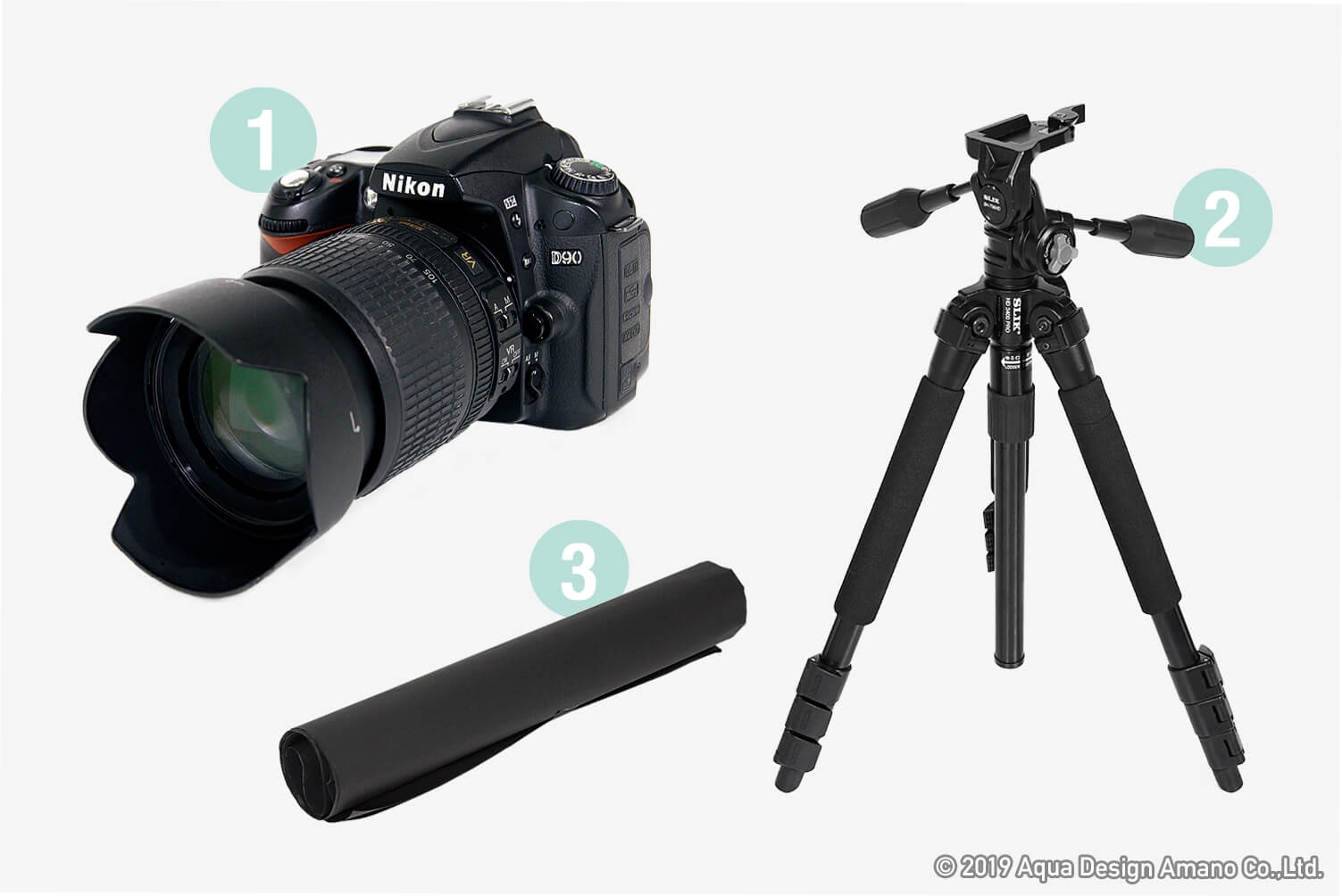 Here, we use a digital single-lens reflex camera (Please have a camera that is easy for you to use.) We recommend a tripod with stability. After having all the equipments you need, let's begin shooting.
1. Setting up a digital single-lens reflex camera

The first key point is to set up a digital single-lens reflex camera.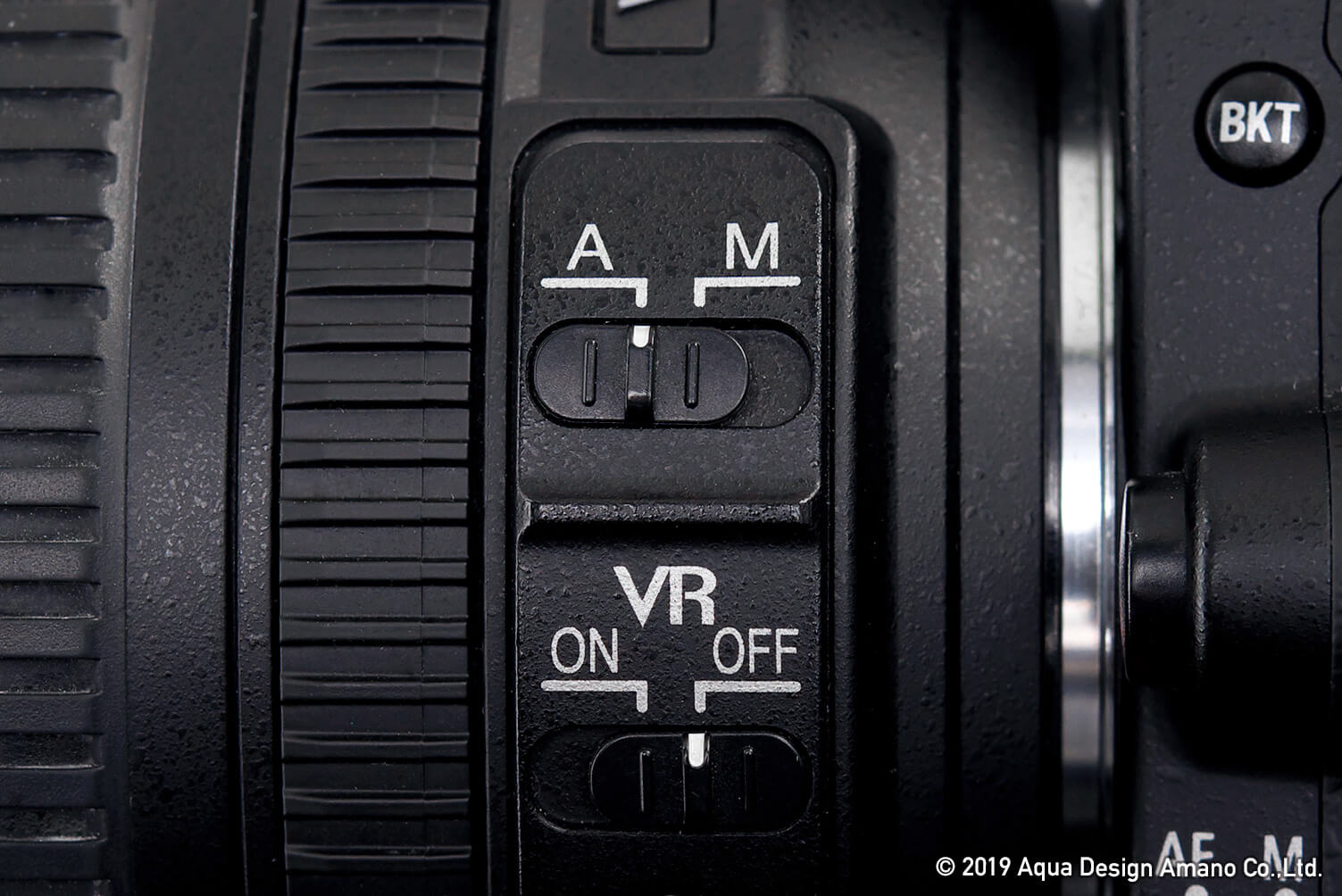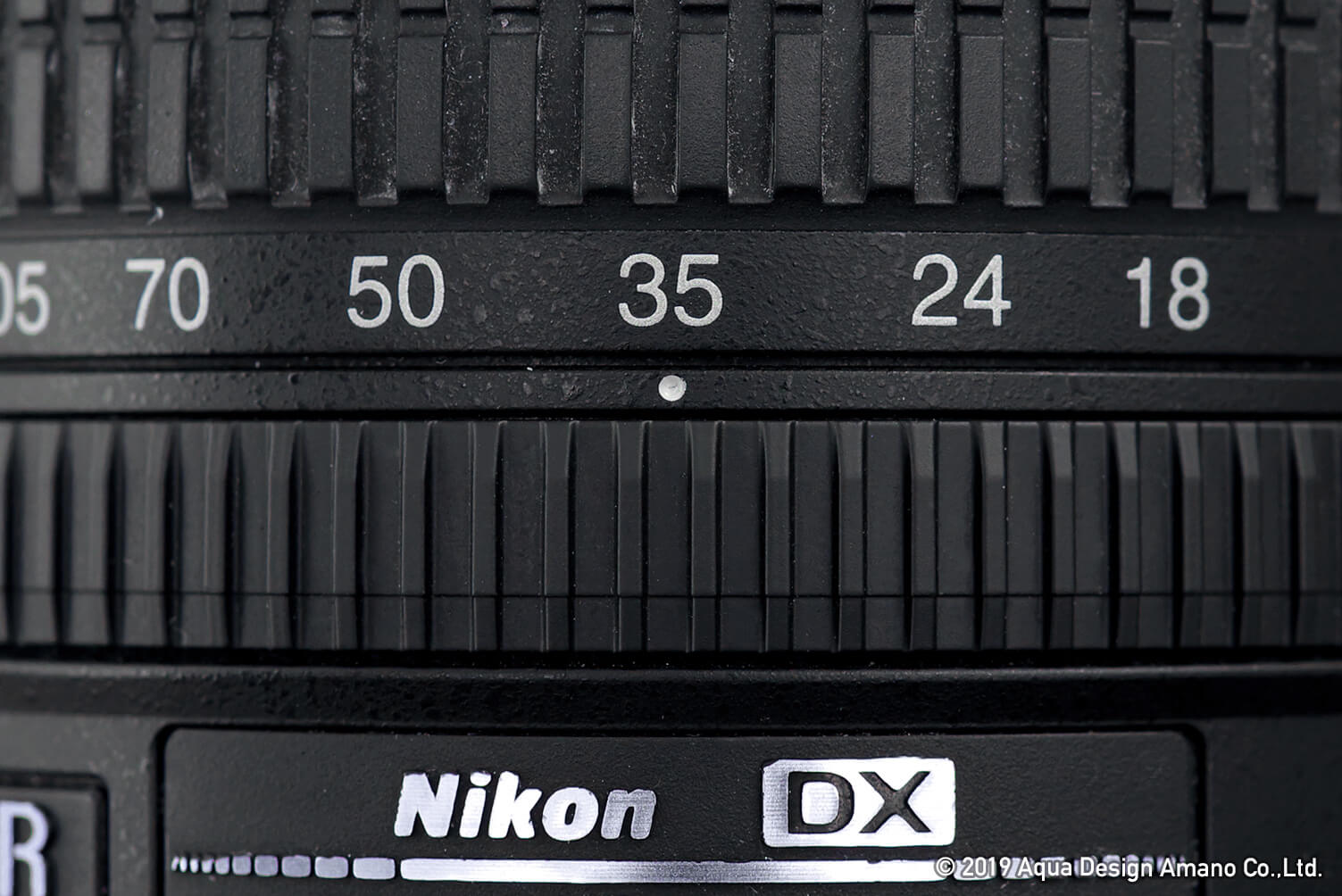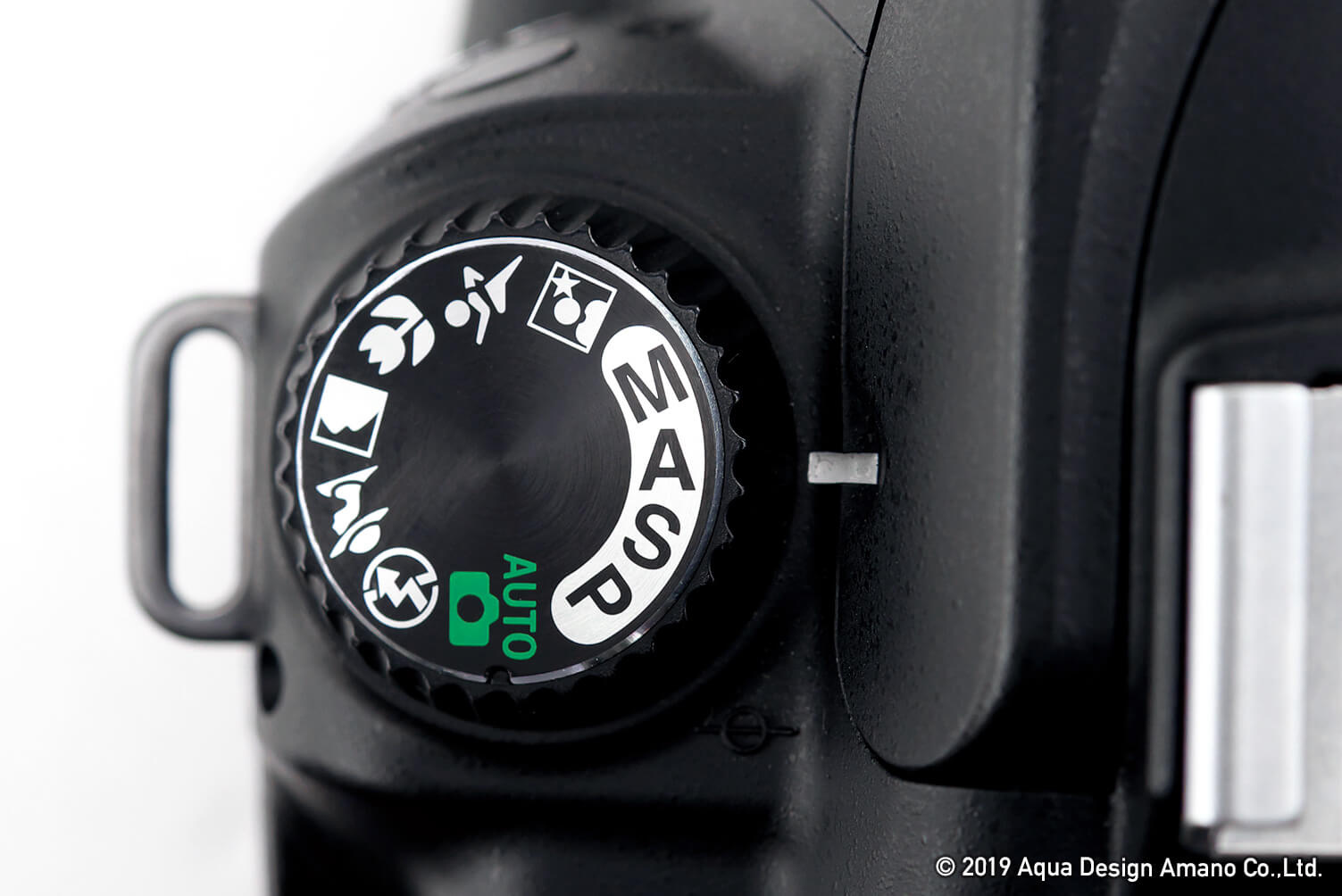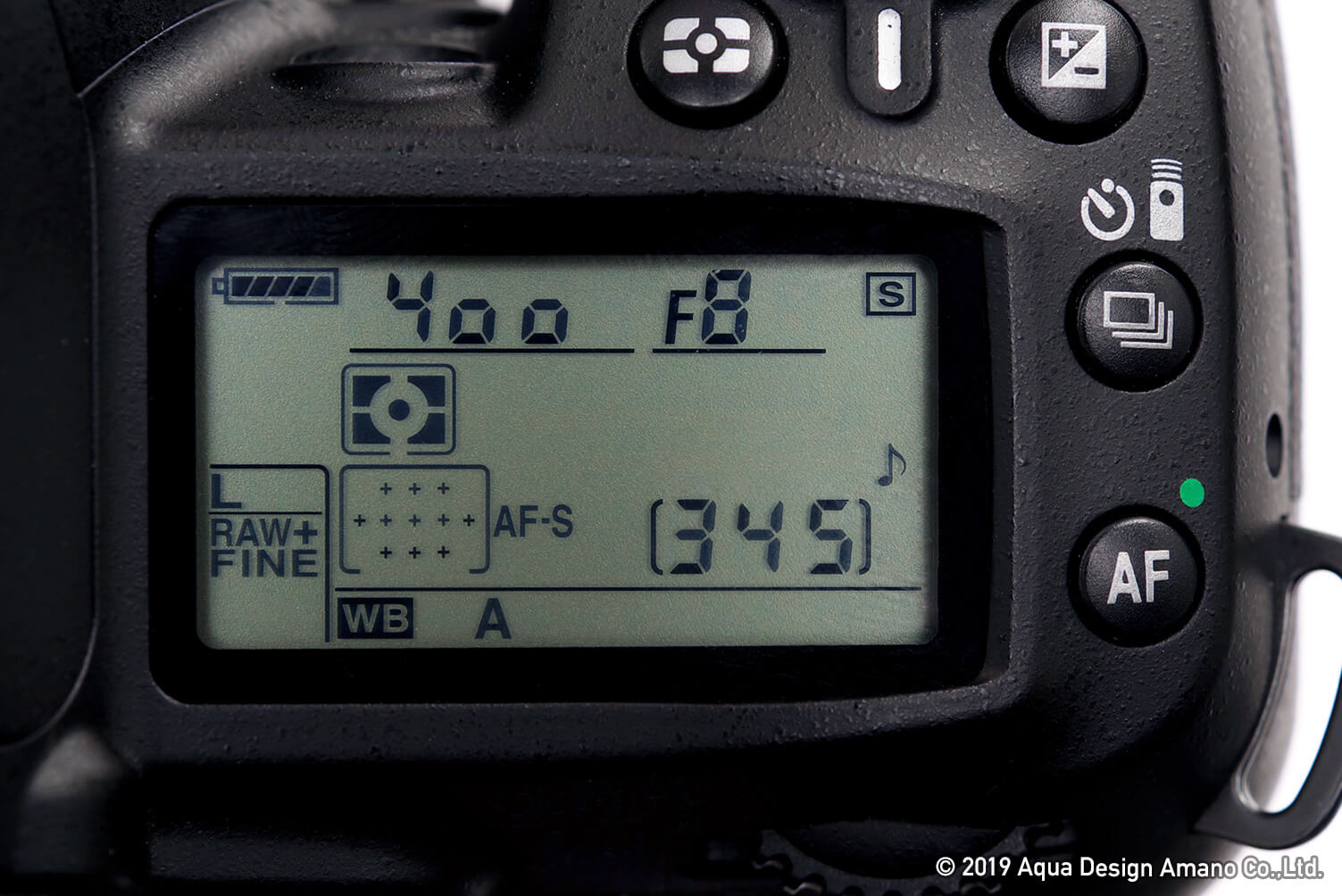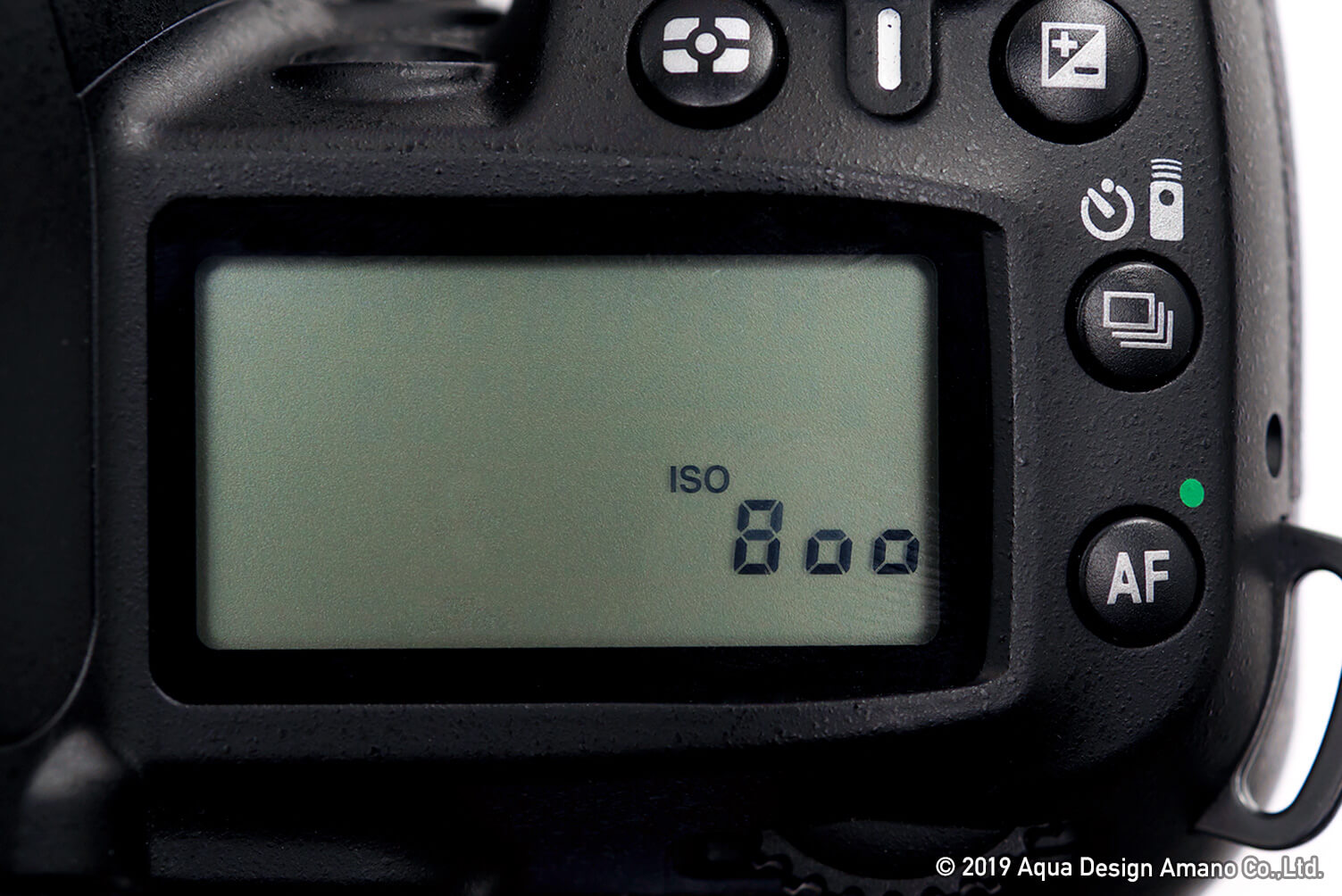 This setting is just one example. Appropriate settings vary depending on light source types, camera models and lens.
2. Step by step・Aquascape shooting guide

Set up a camera on tripod.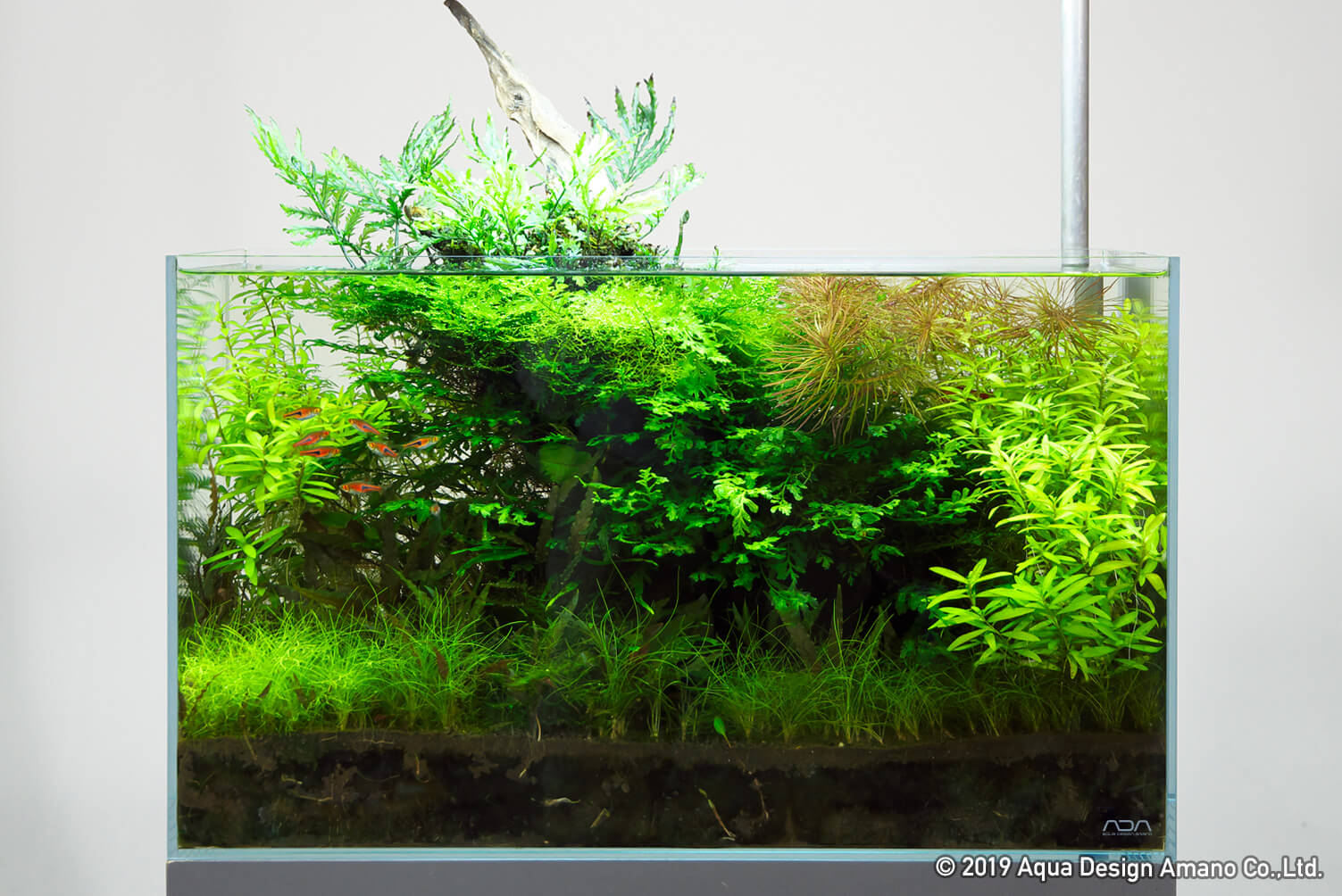 Step 1

Before shooting, remove all of the devices except lightings (Remove all the water in the outside filters.) Please keep it mind to clean inside and outside of the aquarium.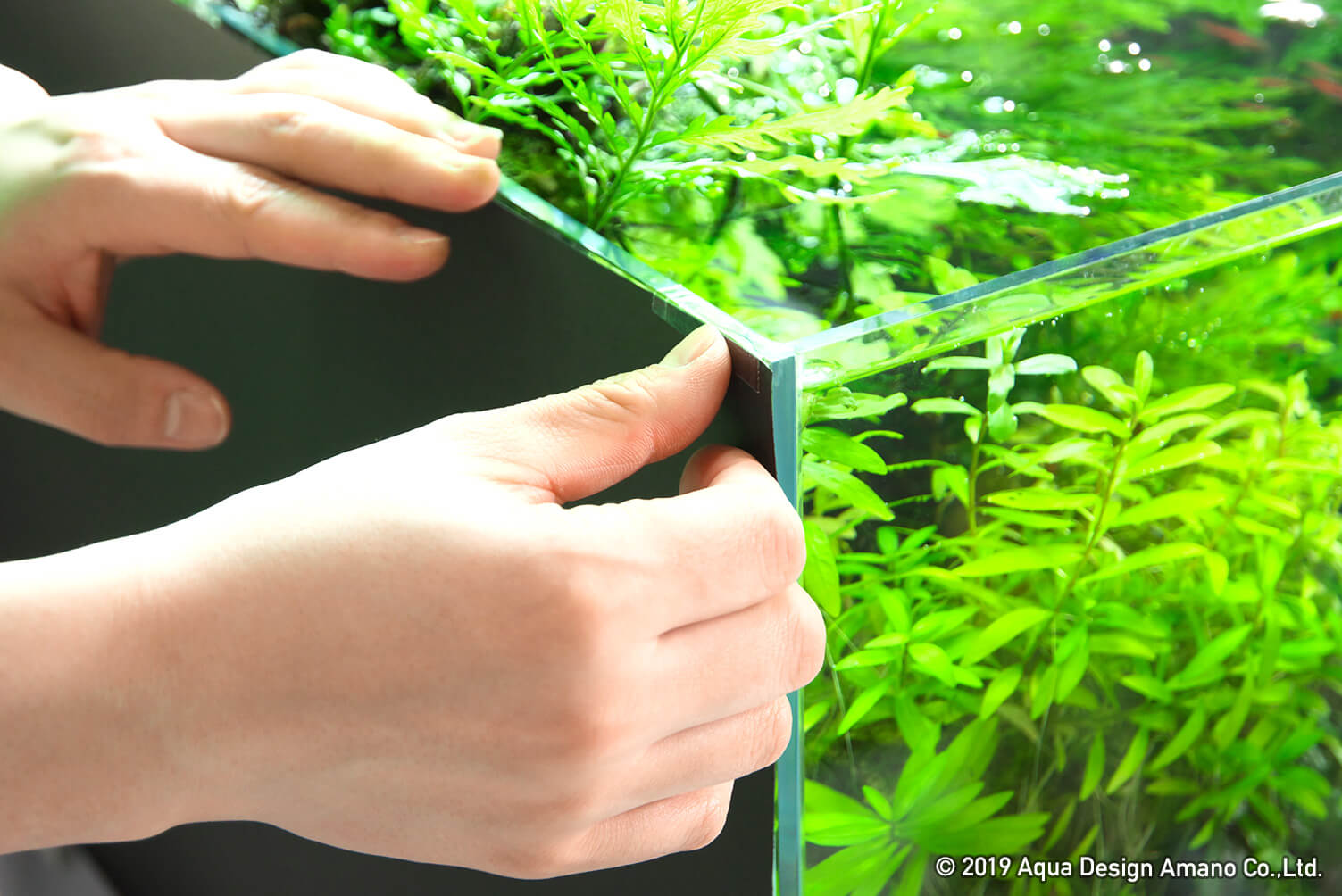 Step 2

Affix a black sheet of paper onto the back of the aquarium in order to hide artificial things such as a wall paper behind the aquarium tank (Aqua Screen is OK.) Black background is the most versatile.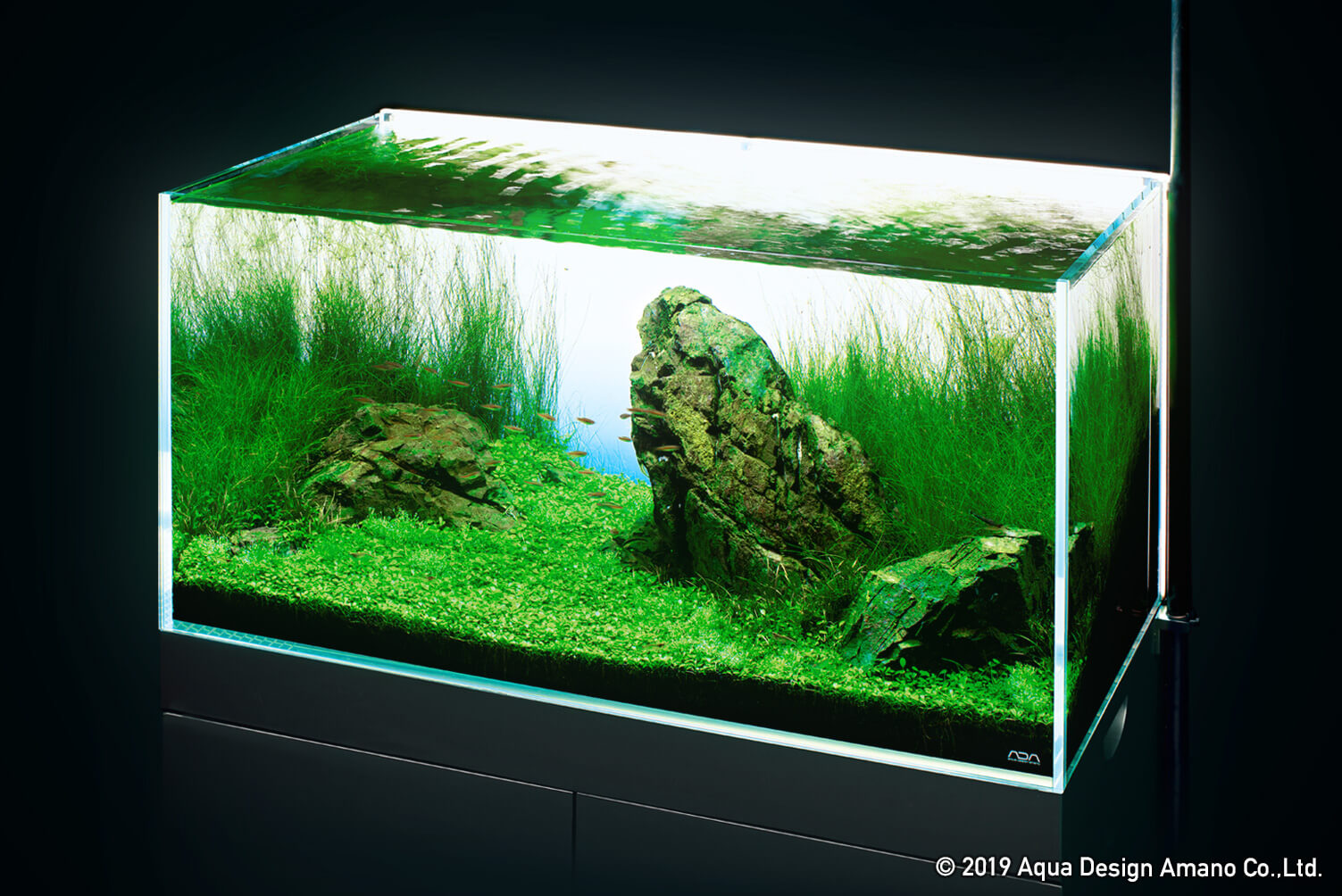 If you already have an aquarium LED backscreen, Light Screen, we recommend to use it as well. Light Screen is easily installed on the back of an aquarium tank with hooks. By emitting the light from behind, we can easily create white background as well. Because it comes with a clear sheet of Blue Gradation Sheet, beautiful backgrounds can be made easily.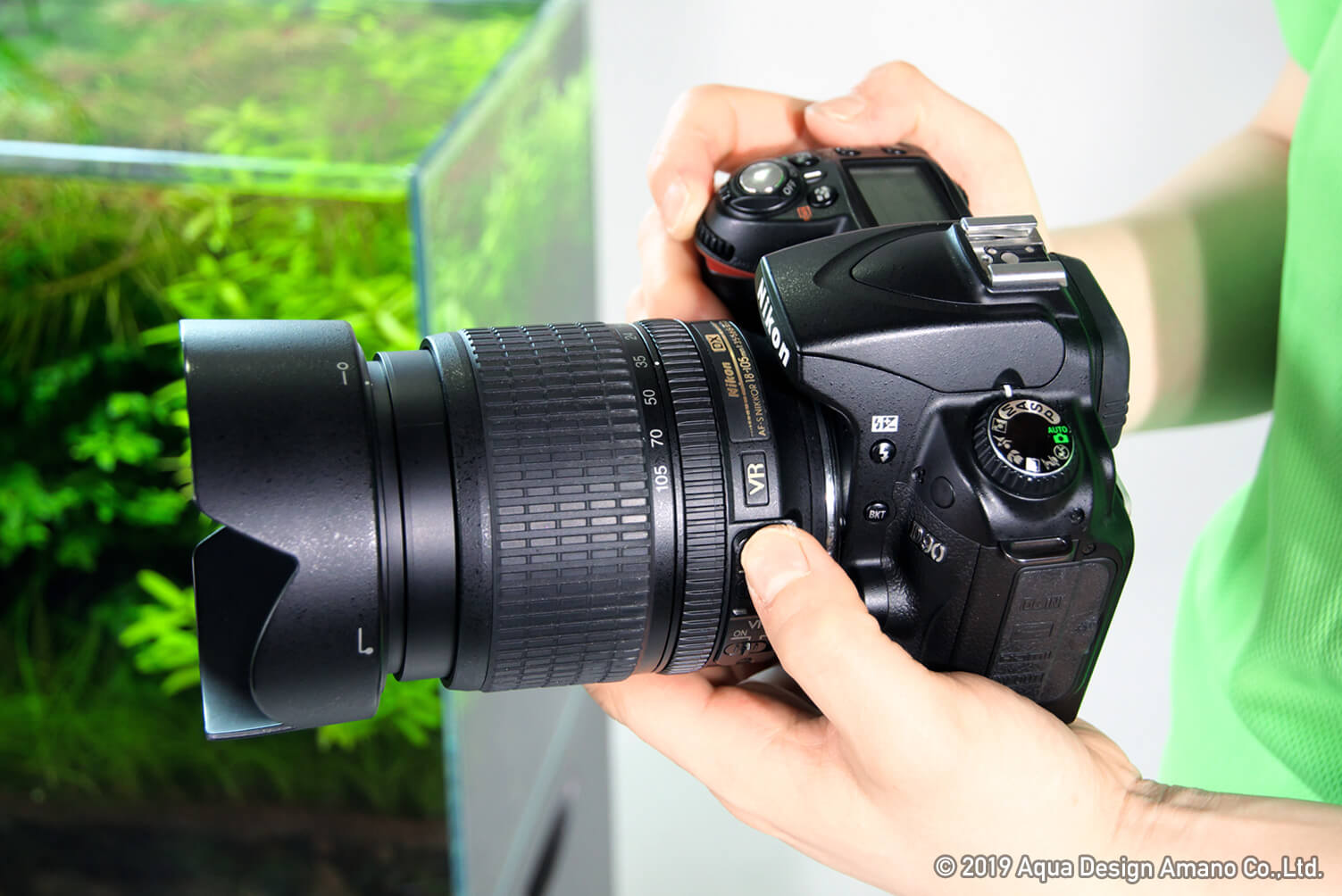 Step 3

We now begin setting up the camera. If you have not finished setting up your camera as mentioned earlier, make sure to set it up now.
Change setting according to circumstances such as aquascape layouts and camera models and other equipments.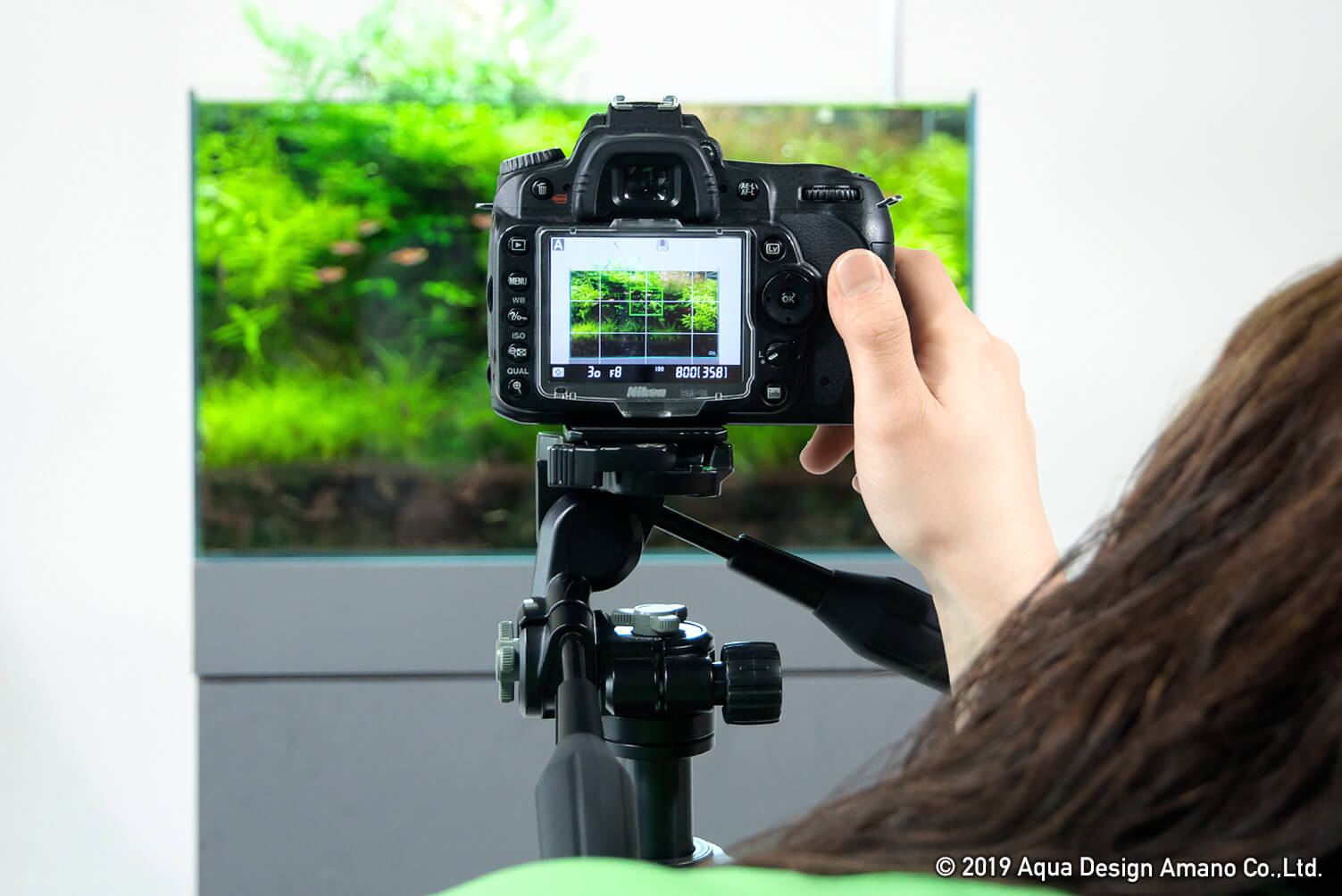 Step 4

Set the camera on tripod right in front of the aquarium tank, and adjust the height.
Turn off all the indoor lighting, and leave only the lighting for the aquarium tank on, in order to avoid reflection on glass.
3. Shoot with exposure correction

In the case of auto exposure, if you shoot some with exposure correction, a chance of proper exposure is higher.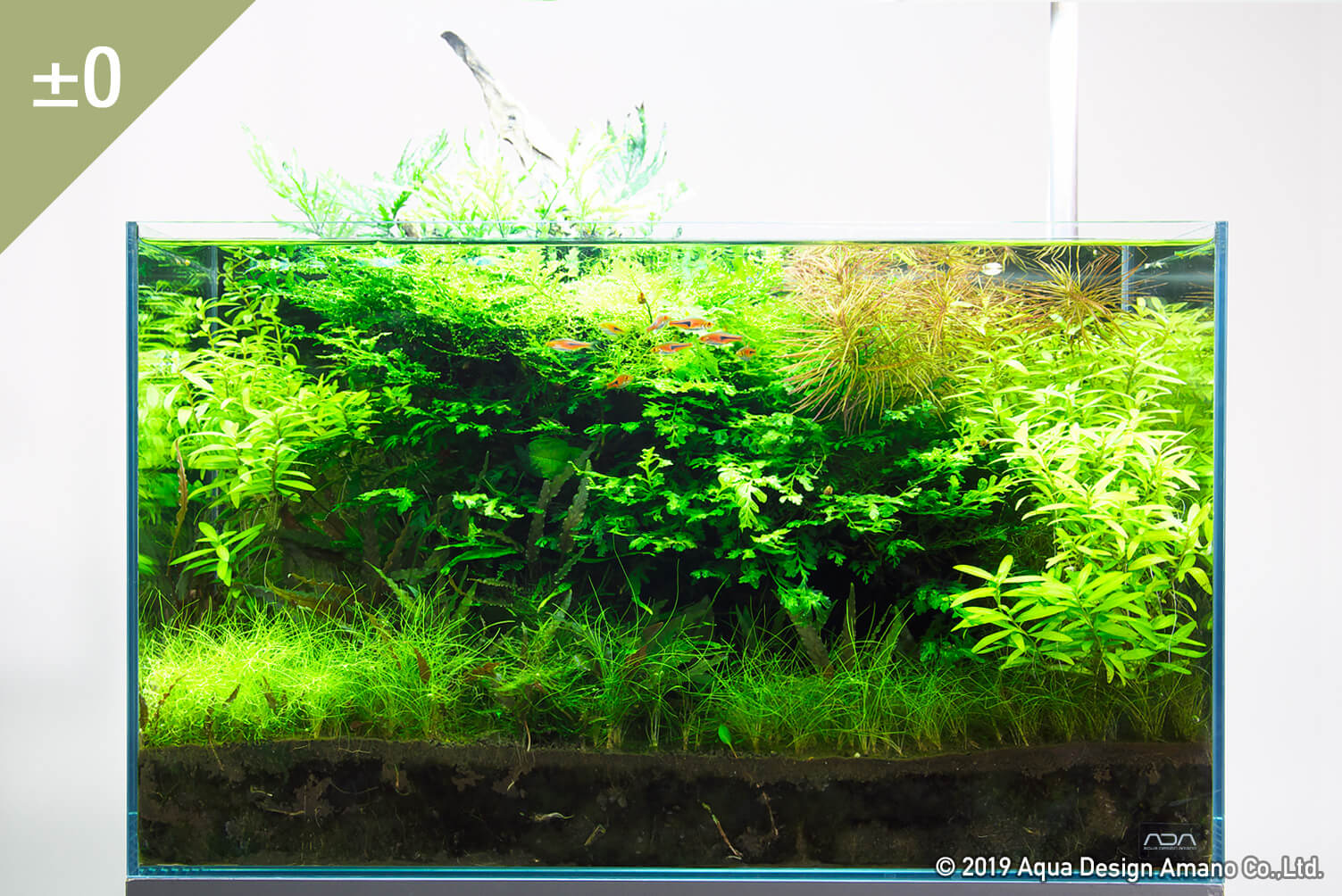 Too much exposure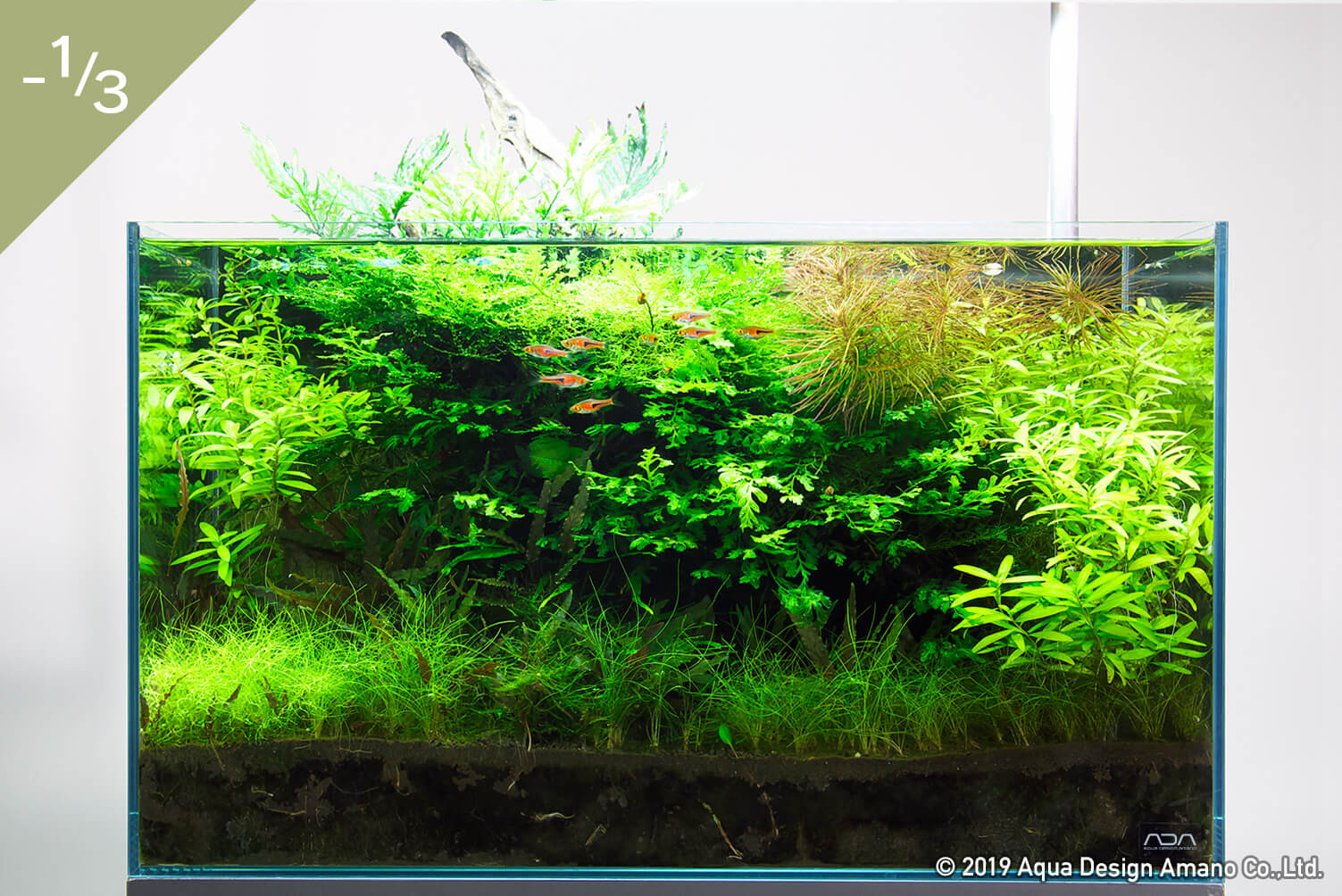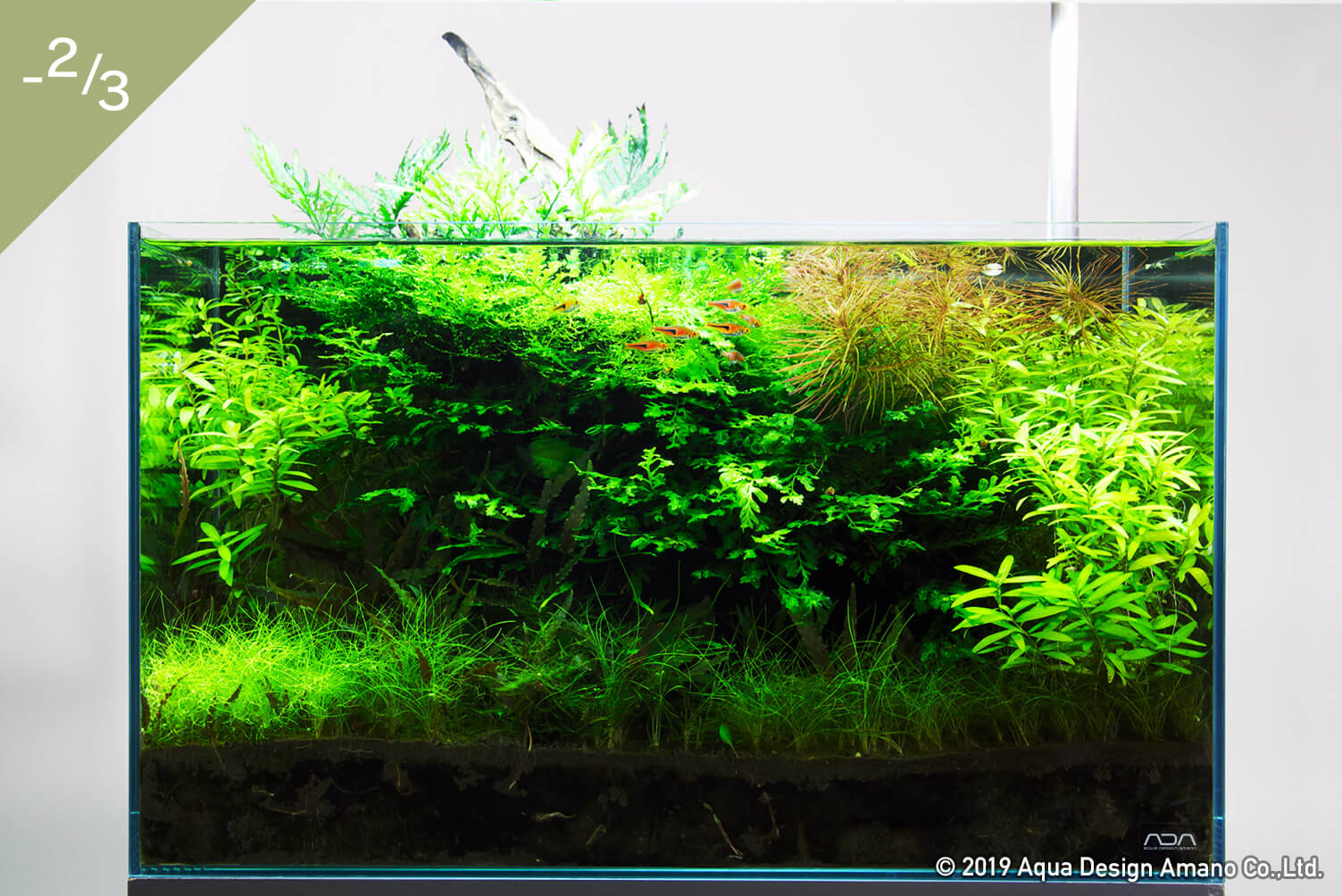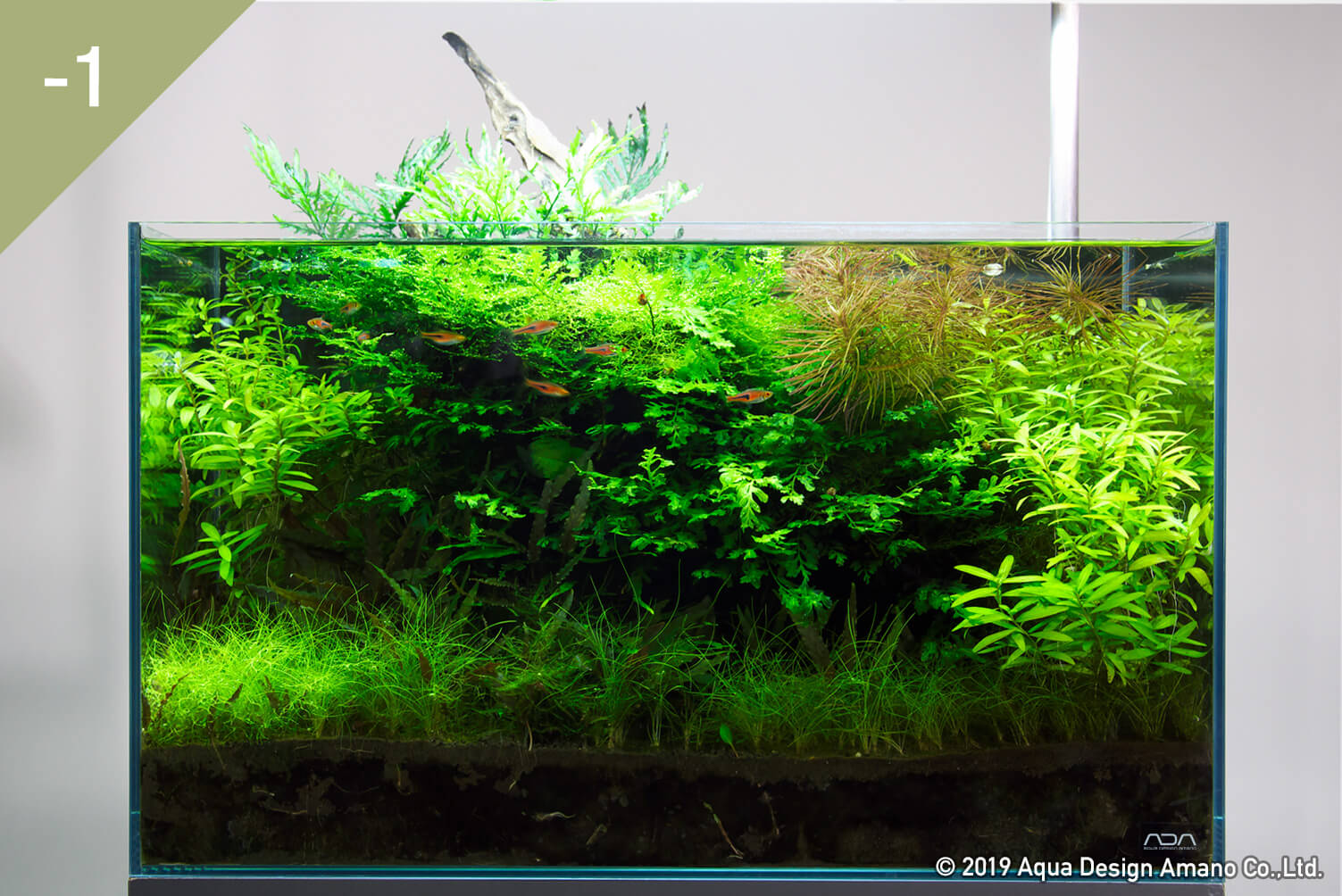 Be careful with a strobe flash

If flashing a strobe from the front, it reflects on the surface of glass. Make sure to turn off the flash. In a case of auto flashing setting, change shooting mode.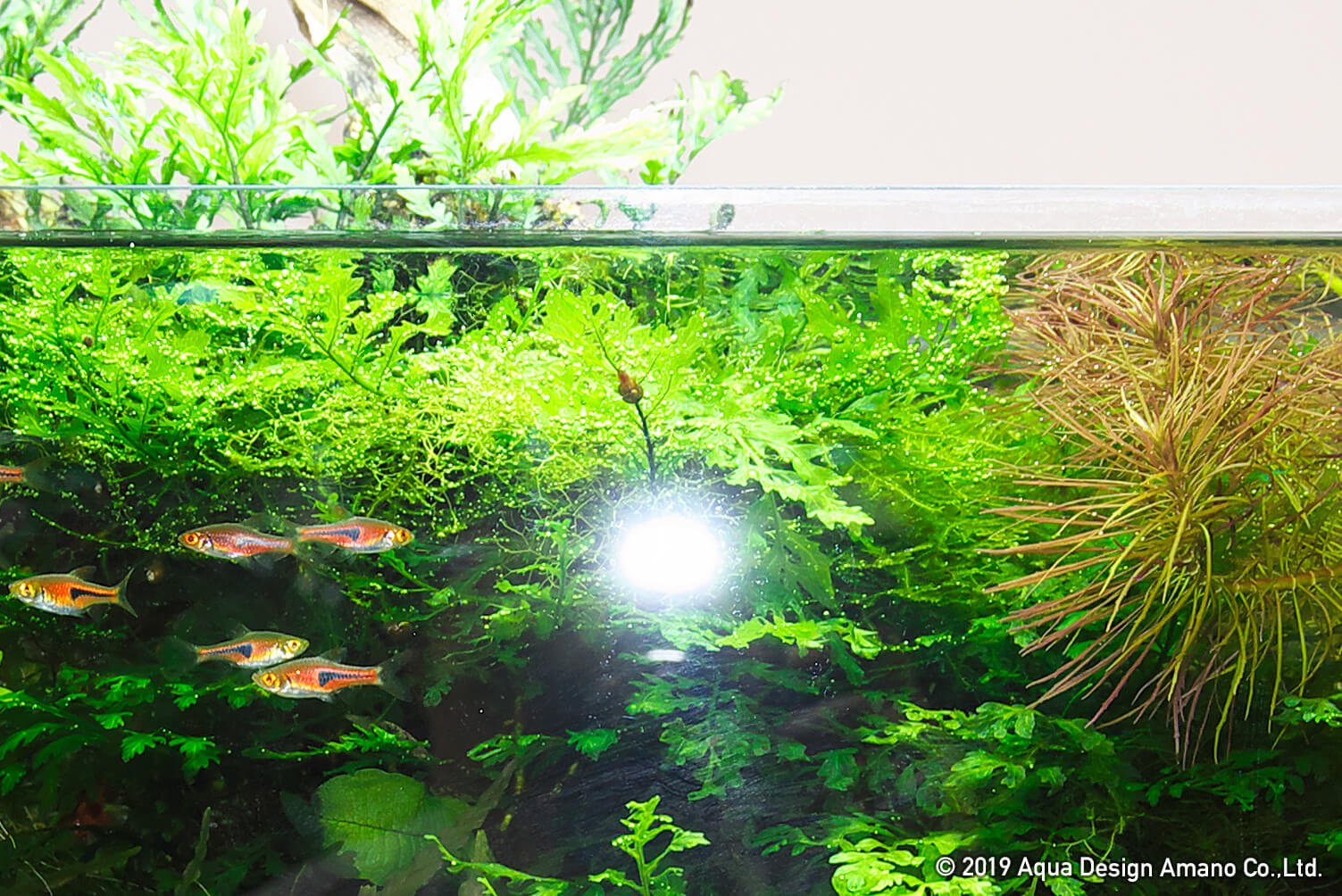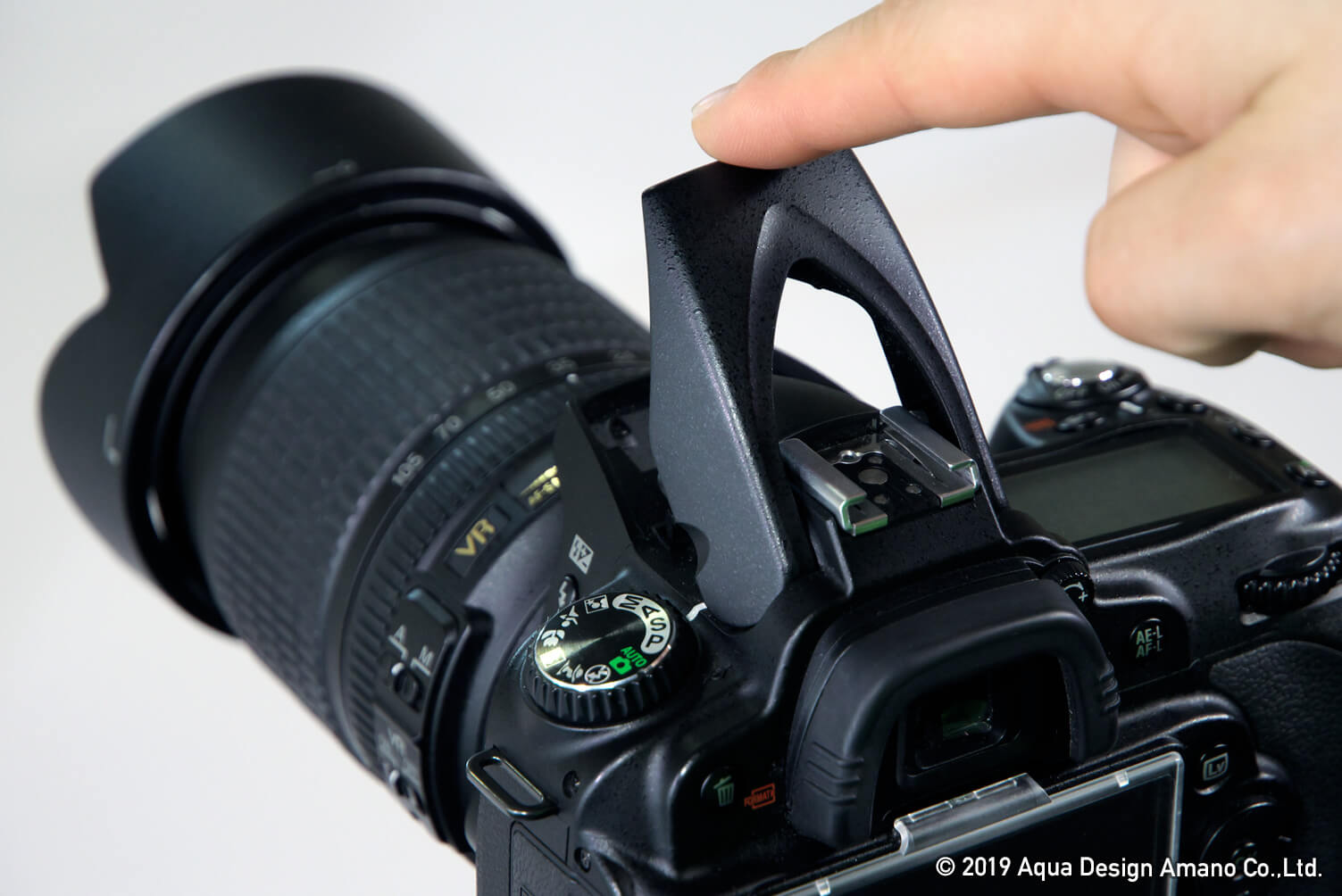 After shooting
Choose your best shot, and please entry at official website of the contest online.
Entry fee is free. And stay tune for an announcement of the result around early August.
We look forward to many entries from all of you!
The International Aquatic Plants Layout Contest Official Website
http://en.iaplc.com/