HOW TO ENJOY TERRA BASE "Terra Base Examples Vol.3"
In this series, HOW TO ENJOY TERRA BASE, many topics from the development concept of Terra Base to product systems including its related products and maintenance tips, are widely covered. But unfortunately, this is the final article. Please enjoy growing various epiphytes with free-thinking using Terra Base.





Enjoying Platycerium with Terra Base
Platycerium that has been popular for a few years, is recognized as a prime species of stylish plants nowadays. Such Platycerium can be also maintained with Terra Base. When attaching plants to Terra Base, besides making sure to check the shapes and sizes of leaves, you will also need to know the direction in which its leaves unfold. Platycerium ridleyi that develops sporophyll upwards, is a suitable species for Terra Base. Because this Terra Base was maintained in a heated room and actively exposed to sunlight, both sporophylls and water-storing leaves grew in healthy condition. Its characteristics are leaf veins of its water-storing leaves that are swollen like mountain ridges, and the beautiful shadow. It grew nice and round on the surface of the Terra Base.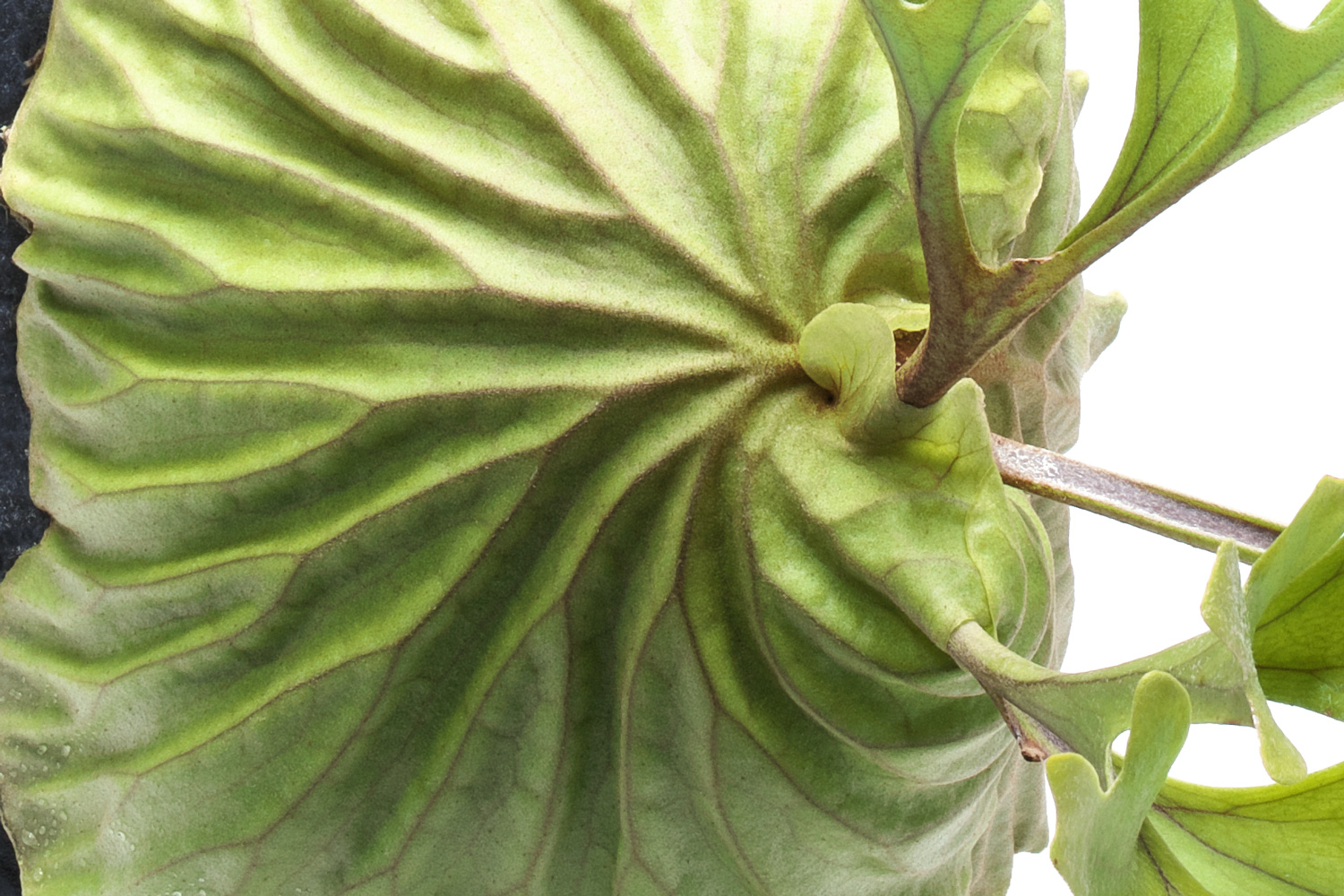 In Winter in Niigata is an environment that is not favorable for plants. Humidity is high, but temperature is low. And it is heavily covered with snow clouds without much sunshine. That is the winter in Niigata. What's different from the Pacific side is especially low amount of sunshine. The disadvantage is that sunlight cannot be used as a heat source.
In winter, it is necessary to actively expose plants to the little sunshine as much as possible. Although it will result in leaf scorch in summer, there is no need to worry about such a thing in winter. Rather, try to expose plants to as much sunshine as possible. winter, if there is not enough sunshine, the growth will stop, and the plants may wither from water-storing leaves. Under these circumstances, the risk of withering is reduced if it is maintained with less water. In this example, moisture was controlled by constantly preventing water from accumulating, and winding a thick layer of Sphagnum to make the roots get dry slowly. Not flowerpots, not on plates, please explore a new style with Platycerium growing on Terra Base.
【DATA】
Terra Base L
【PLANTS】
①Platycerium ridleyi