HOW TO ENJOY TERRA BASE "Handy Items for Terra Base Maintenance"
We are introducing handy items for Terra Base maintenance in this article.
Daily maintenance is important to keep Terra Base stay beautiful. The daily maintenance tasks can be done in more fun and proper ways if you have special items.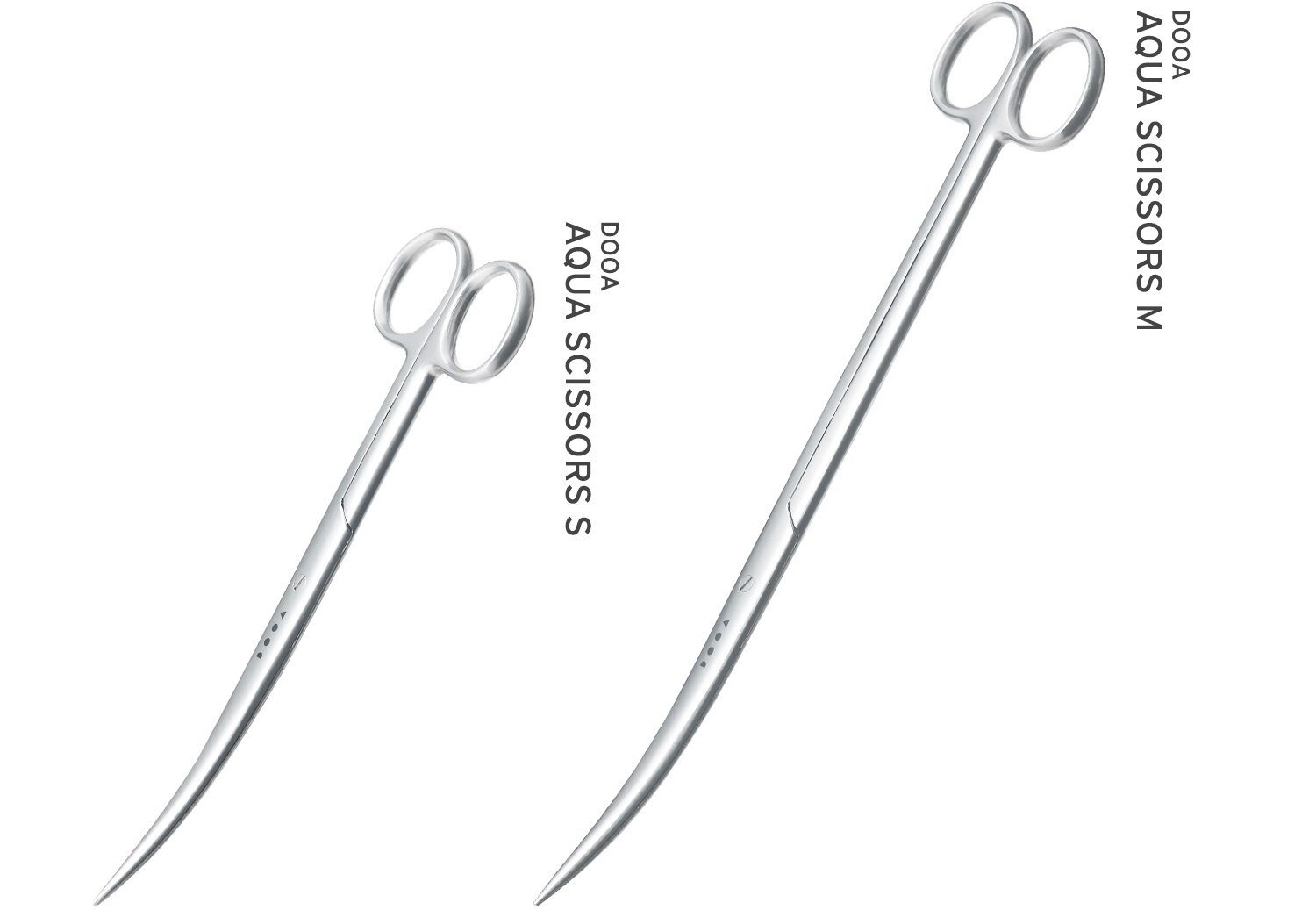 It is a pair of scissors to trim overgrown moss and withered old leaves. Although it is not necessary to cut leaves developed beautifully, cutting old and damaged leaves initiatively promotes the growth of new buds.
After use, make sure to wipe off any water and store them properly.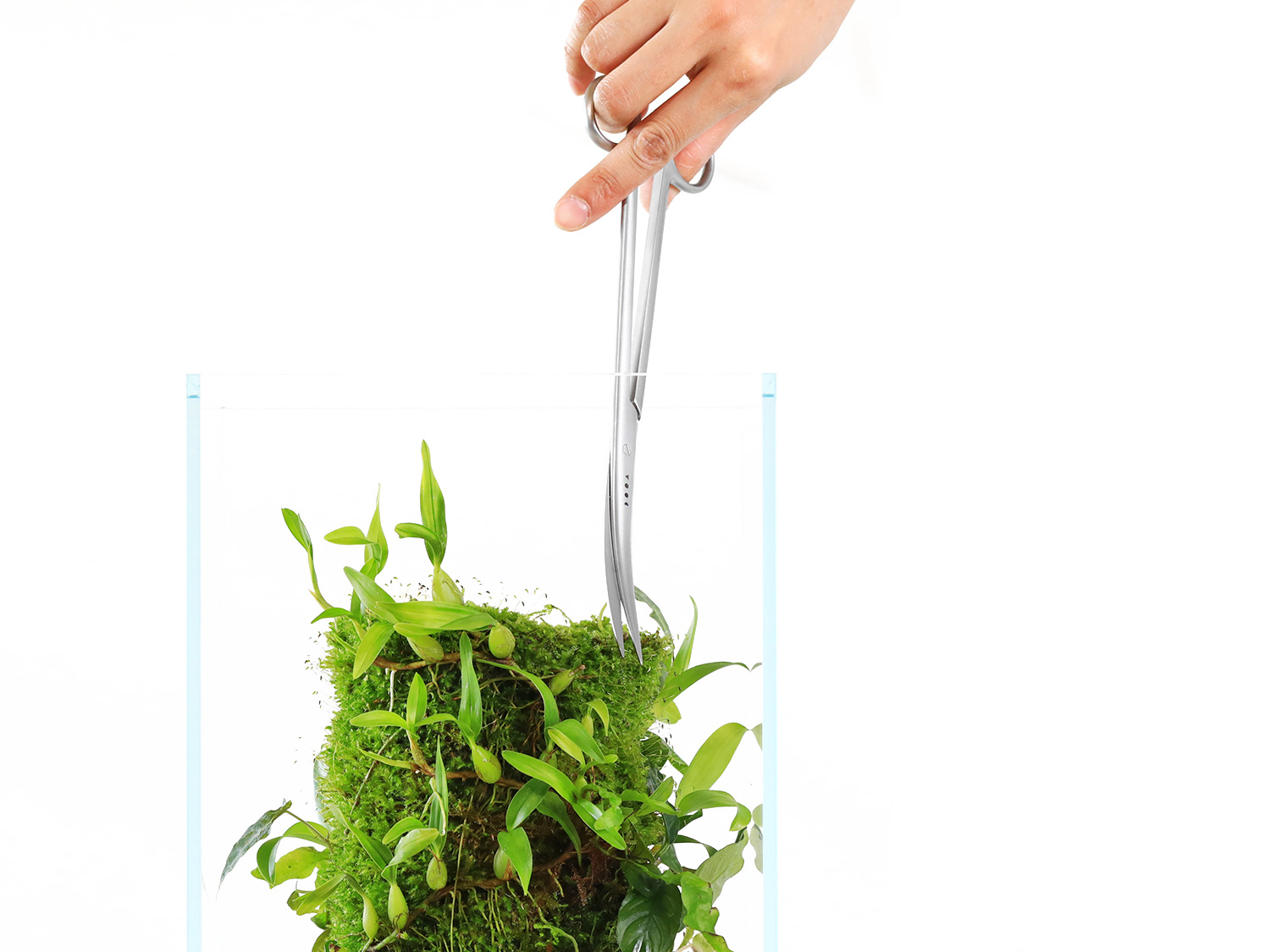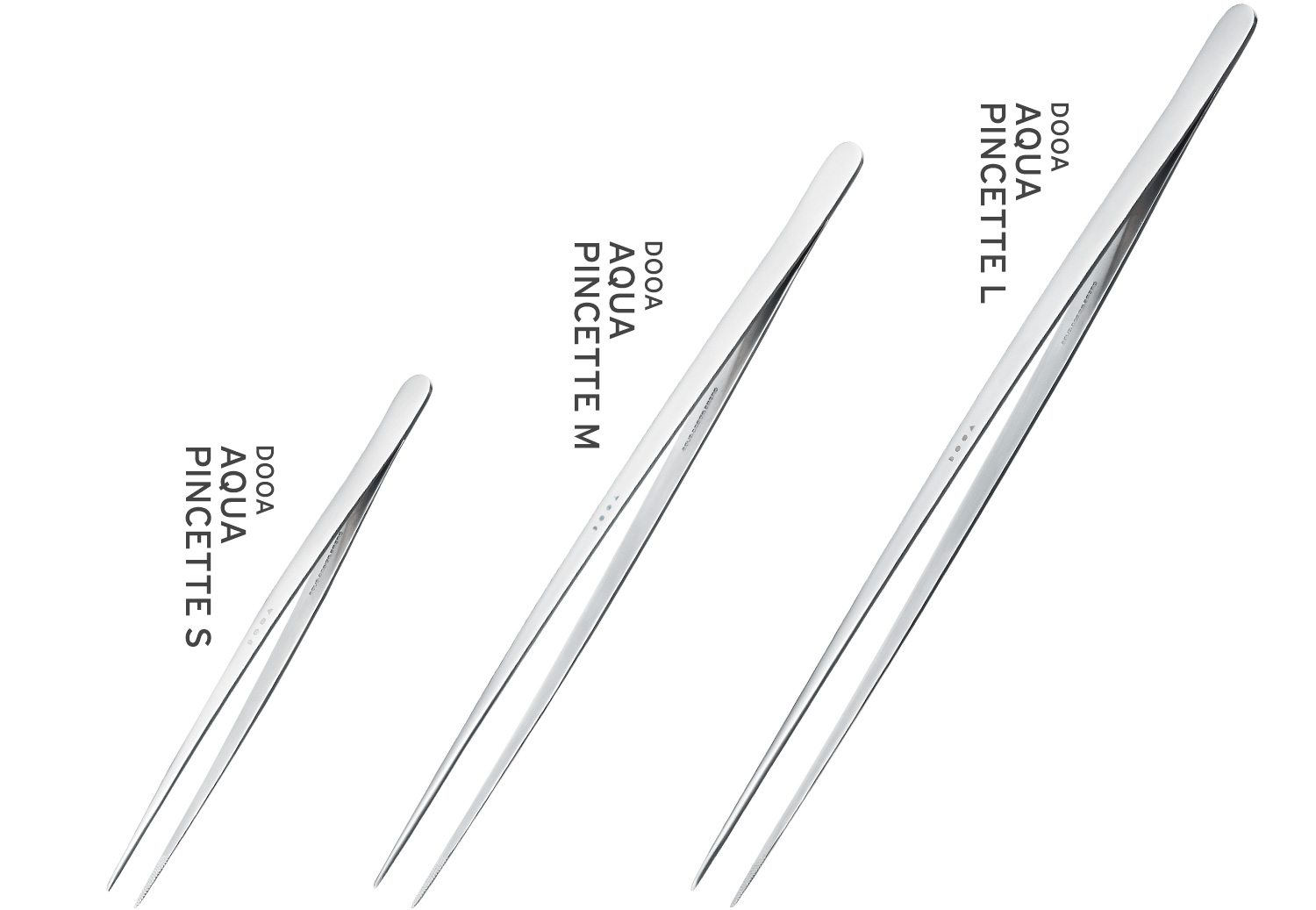 When creating and maintaining Terra Base layouts, a pair of tweezers comes in handy. It is useful for peeling off moss from Wabi-Kusa Mats and spreading a thin layer of the moss all over Terra Base. And because it is developed with our commitment to pursue perfect details such as the alignment of the tips and the spring so that plants can be firmly gripped, the maintenance tasks can be done smoothly, and you can really experience its forte. Because human hands are too warm for plants, creating layouts quickly not to lose the vitality of plants is the key point for planting and the kindness for plants.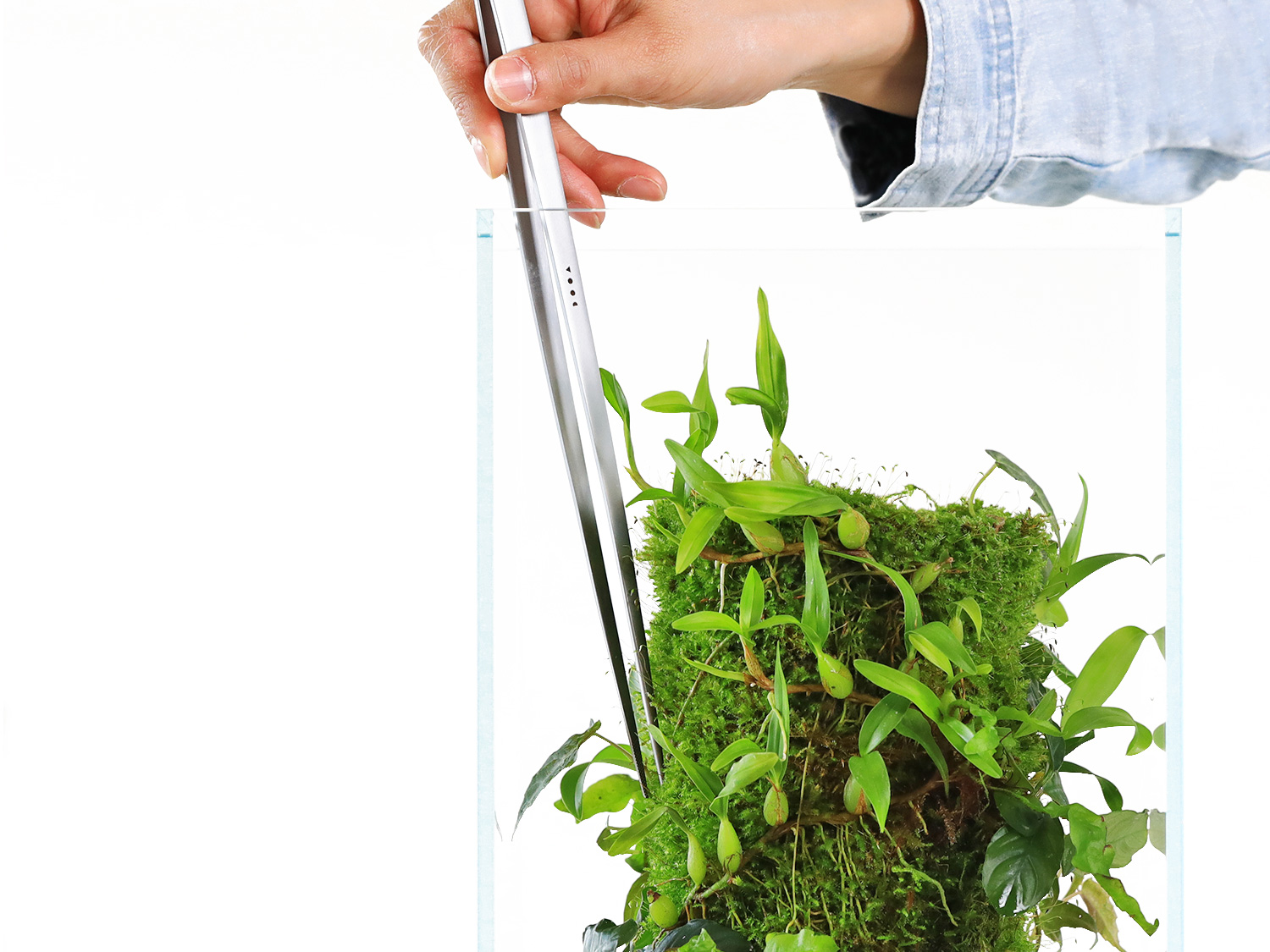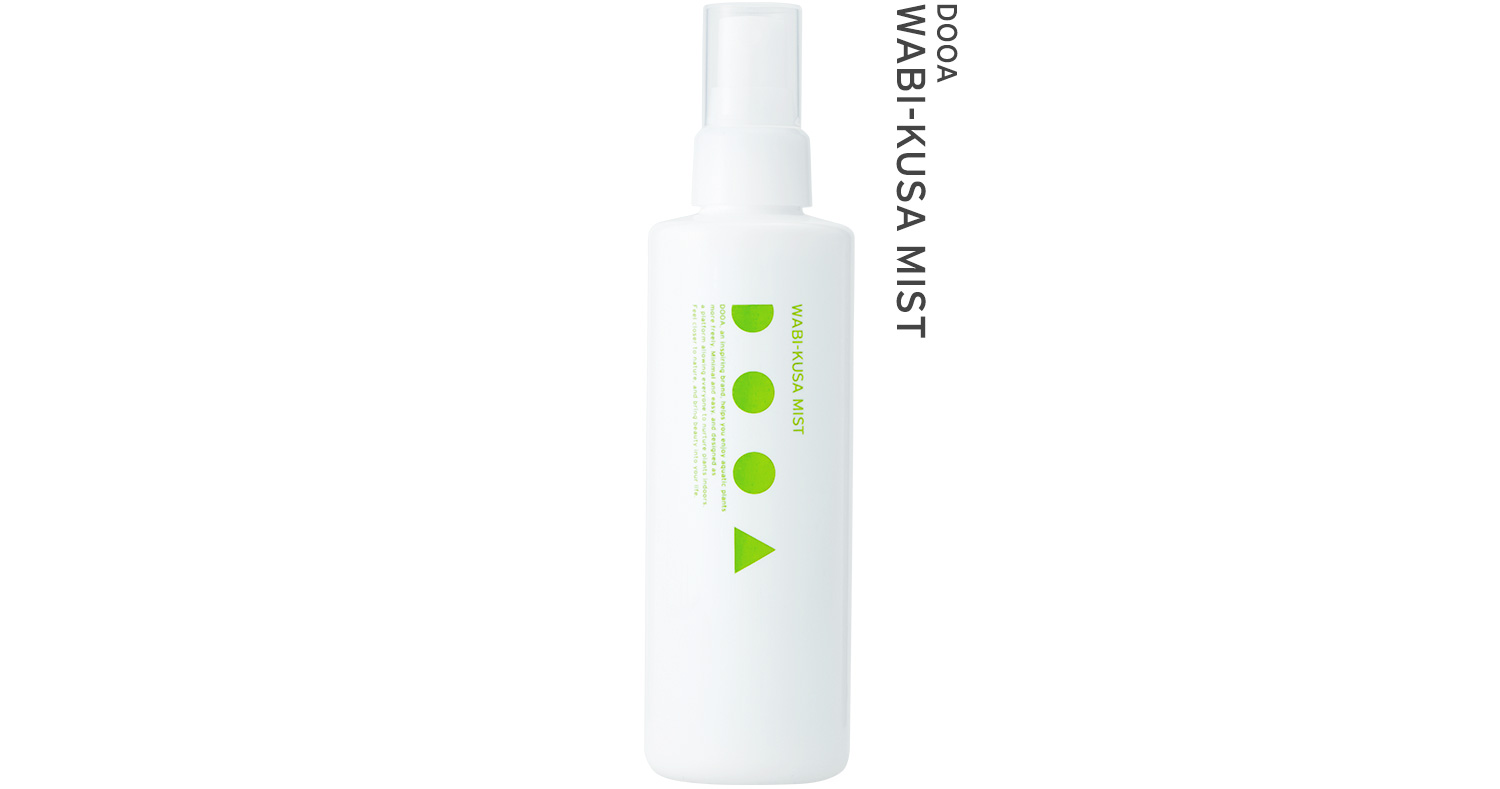 It is a liquid additive with nutrients necessary for the growth of plants.
Spray once a day just like saying hello to plants. Because the concentration is adjusted in advance, use it as is. It is hard to see the effects of liquid additives overnight in general. However, when plants wilt due to lack of nutrients, leaves turn yellow making them vulnerable to diseases. When abnormal symptoms are observed, the symptoms are often quite advanced, and regular life management, observation and prevention are necessary for plants to stay healthy just the same as for people.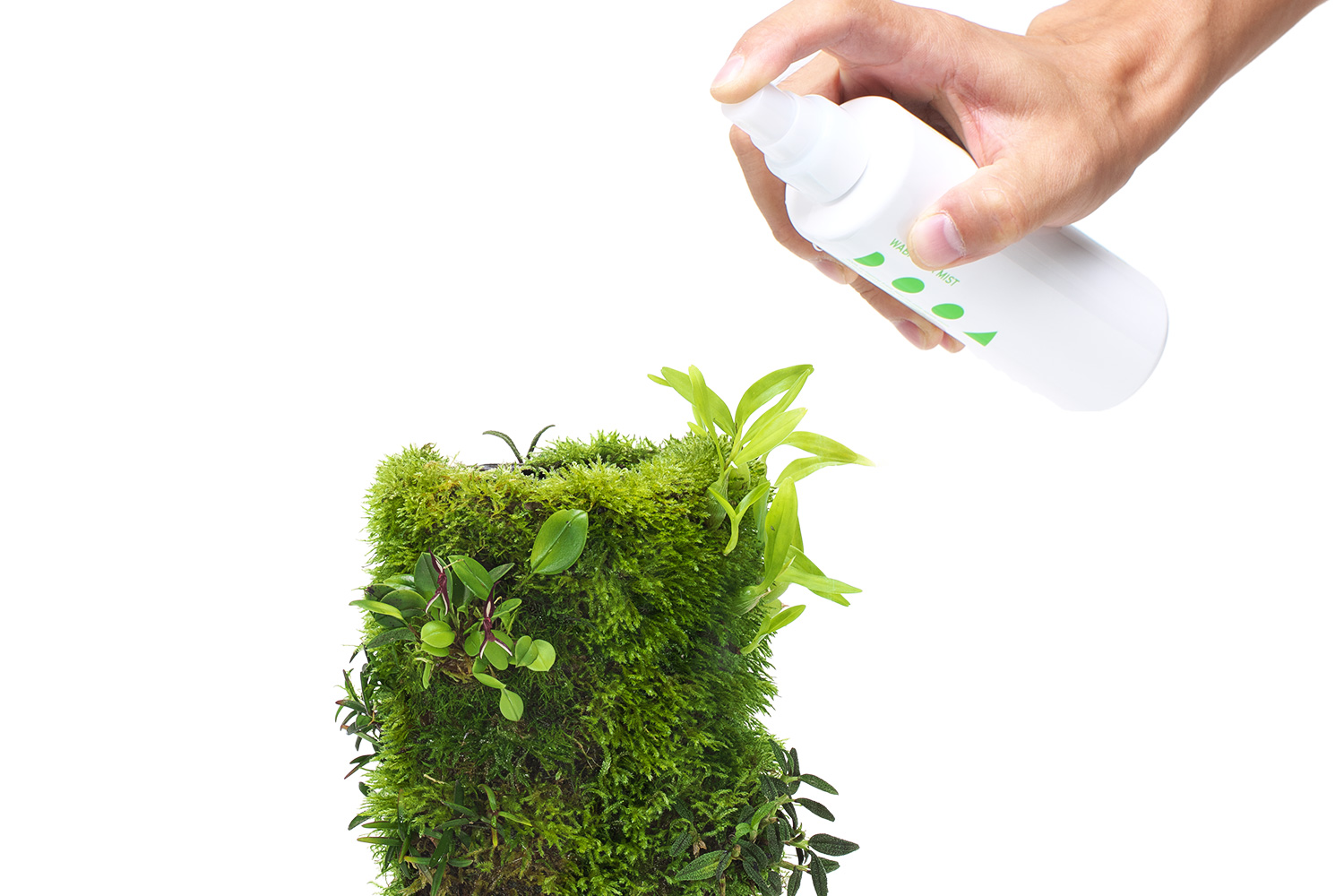 It is a lighting unit for growing plants modulated to make the green color look beautiful. And when growing plants indoor, it is absolutely necessary.
The light quantity of Magnet Light G can be adjusted in 6 levels, and can be adjusted flexibly according to the nature of plants and installation locations. Magnet Light G also supports timer management with memory function. When placing Magnet Light G directly on top of Glass Cover for Neo Glass Air, install it with non-slip silicone rubber packings that come with the product attached to the light emitting surface.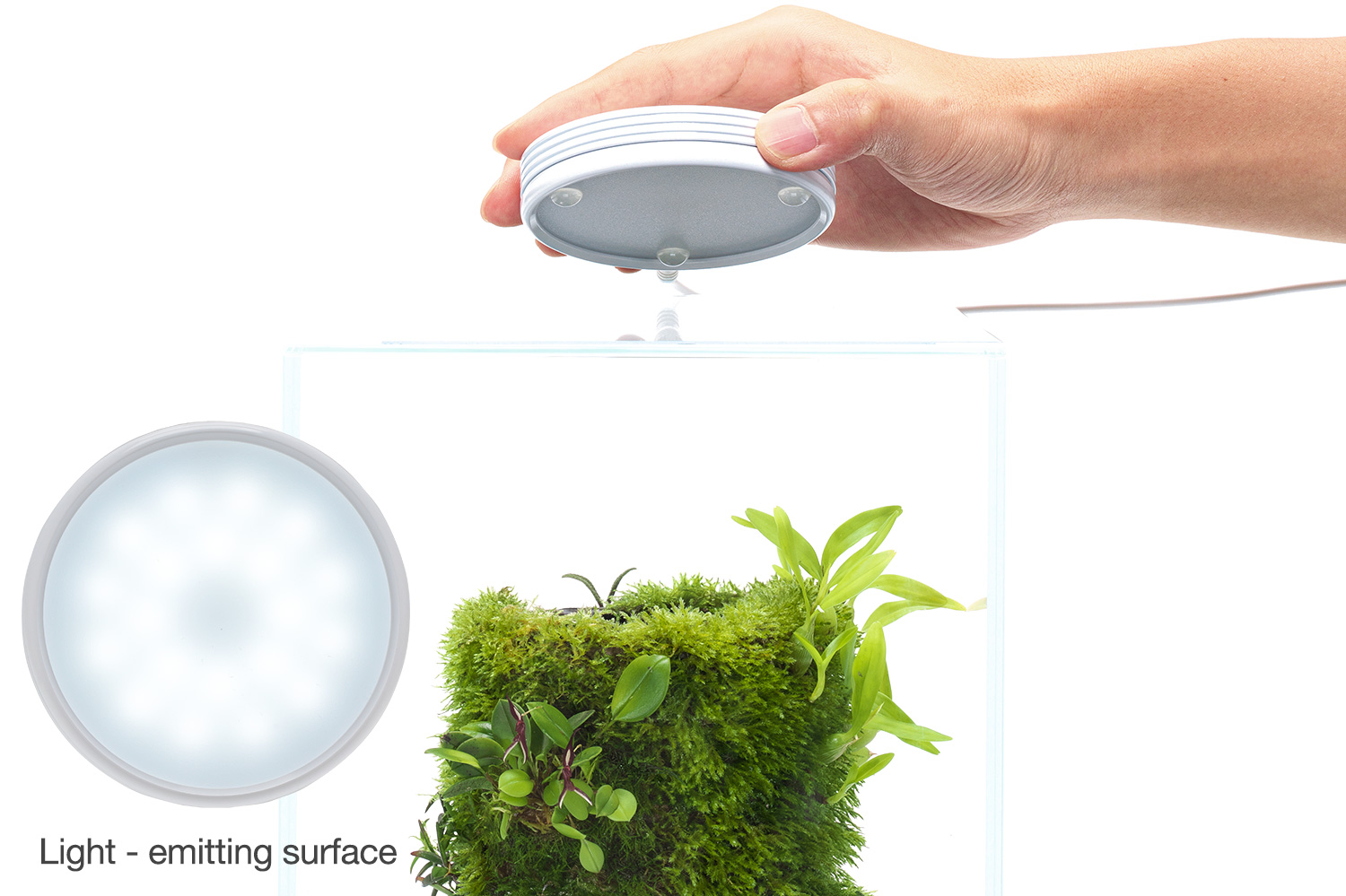 DOOA Magnet Light Stand 20H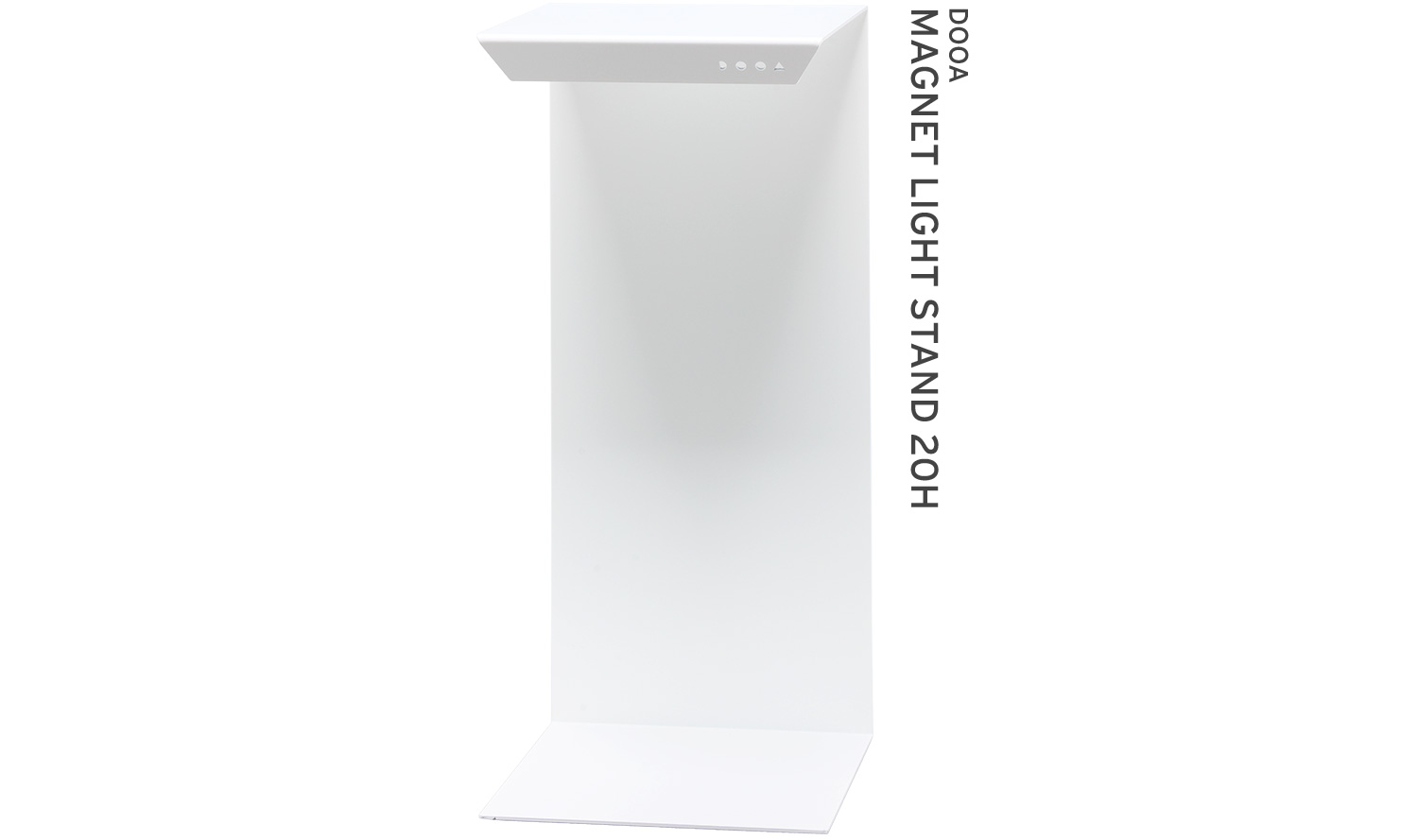 It is a stand for Magnet Light G to be used with Neo Glass Air 20x20x30 (compatible with Size S) and Neo Glass Air 20x20x35 (compatible with Size M). The suitable size for Terra Base S・M is 20H. By using Magnet Light G with the stand, it will look exceptionally stylish as interior design, and the subtle simplicity emphasizes the look of Terra Base. Magnet Light Stand is designed to hide the wiring of Magnet Light G neatly.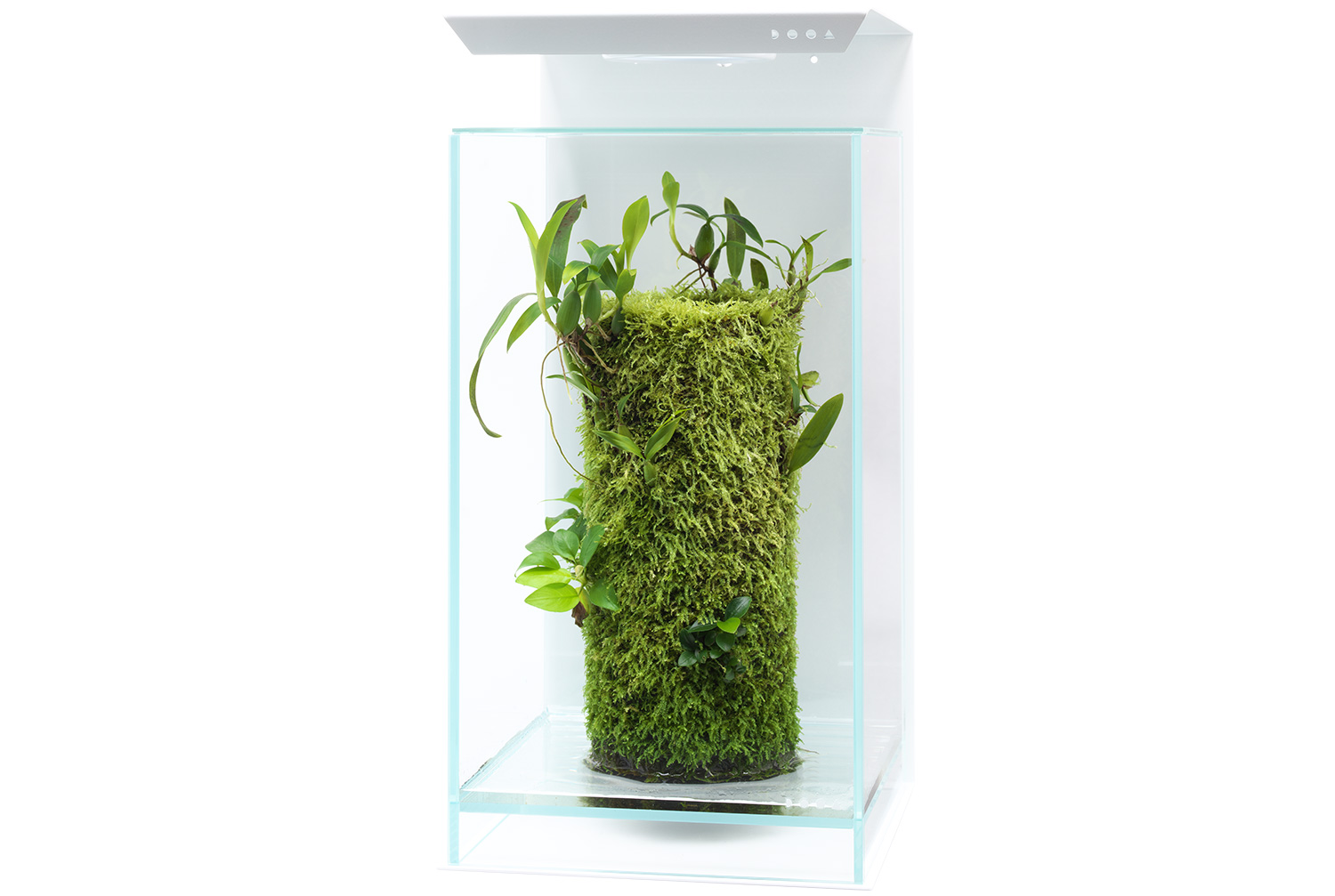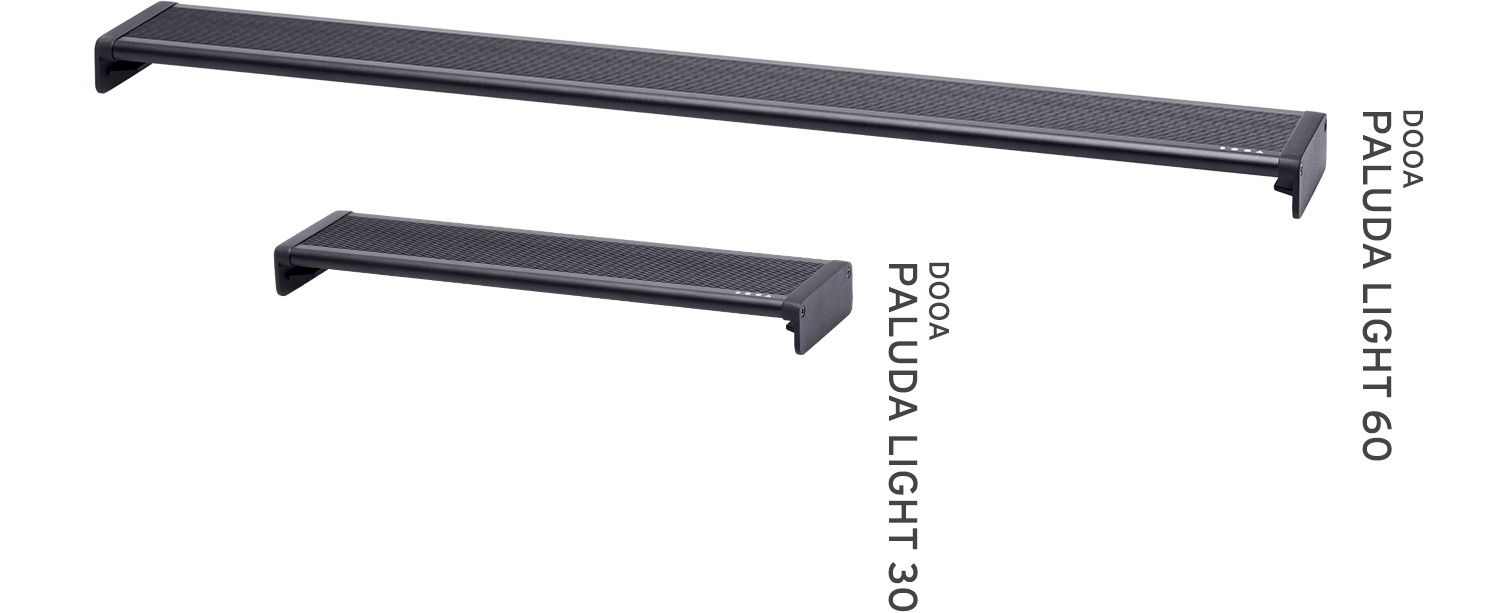 When keeping a Terra Base in Neo Glass Air 30x30x45 or Neo Glass Paluda, Plauda Light 30/60 is recommended to use. The lineup includes 2 sizes such as W30cm and W60cm. Please purchase an appropriate size according to your aquarium tank size. Paluda Light 30/60 is modulated with ADA's original RGB light balance to recreate an atmosphere of a tropical cloud forest. The moist atmosphere peculiar to a forest floor can be experienced.
Spectrograph of Paluda Light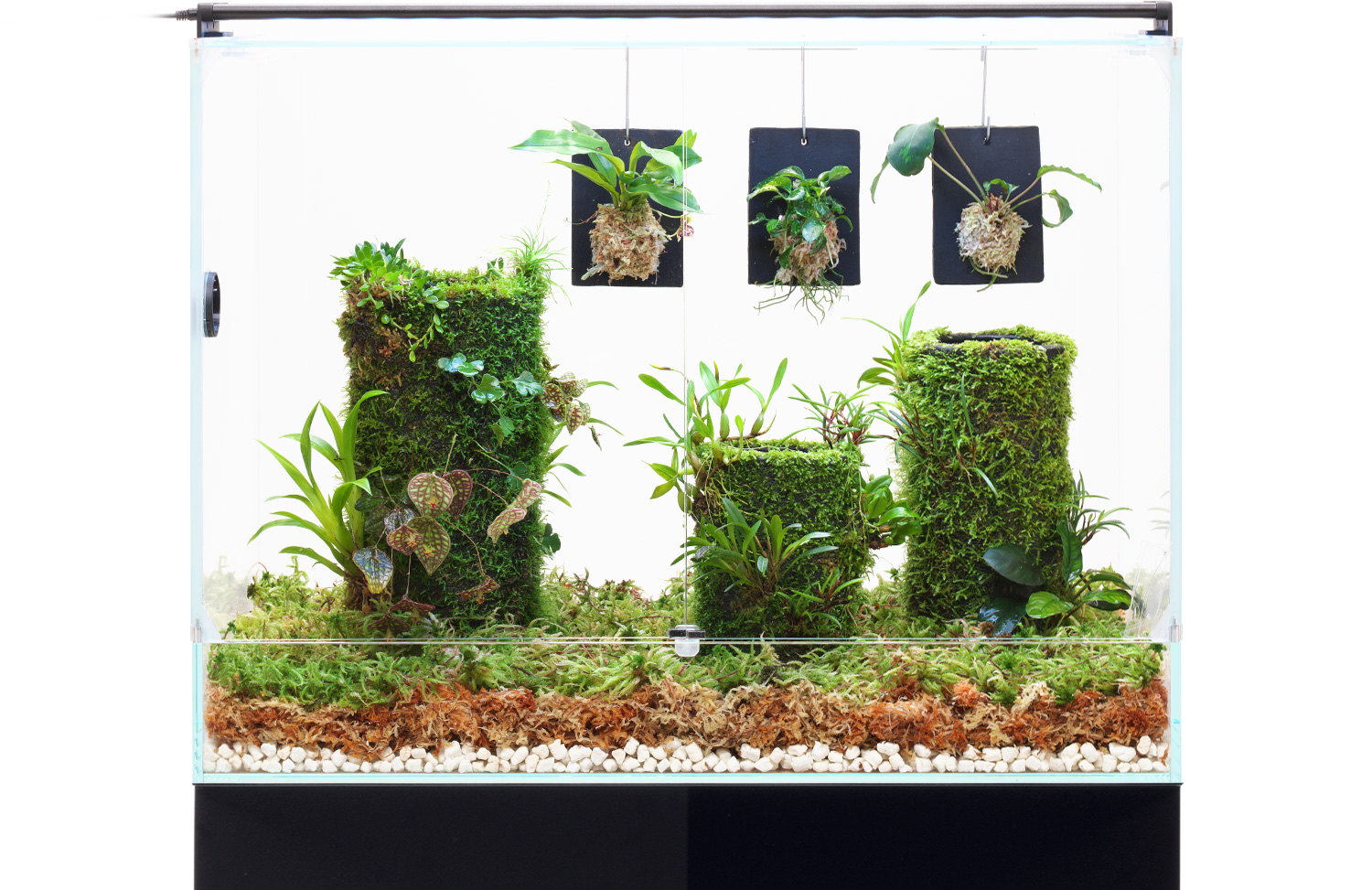 In DOOA, besides Terra Base, there are so many items available to support various needs.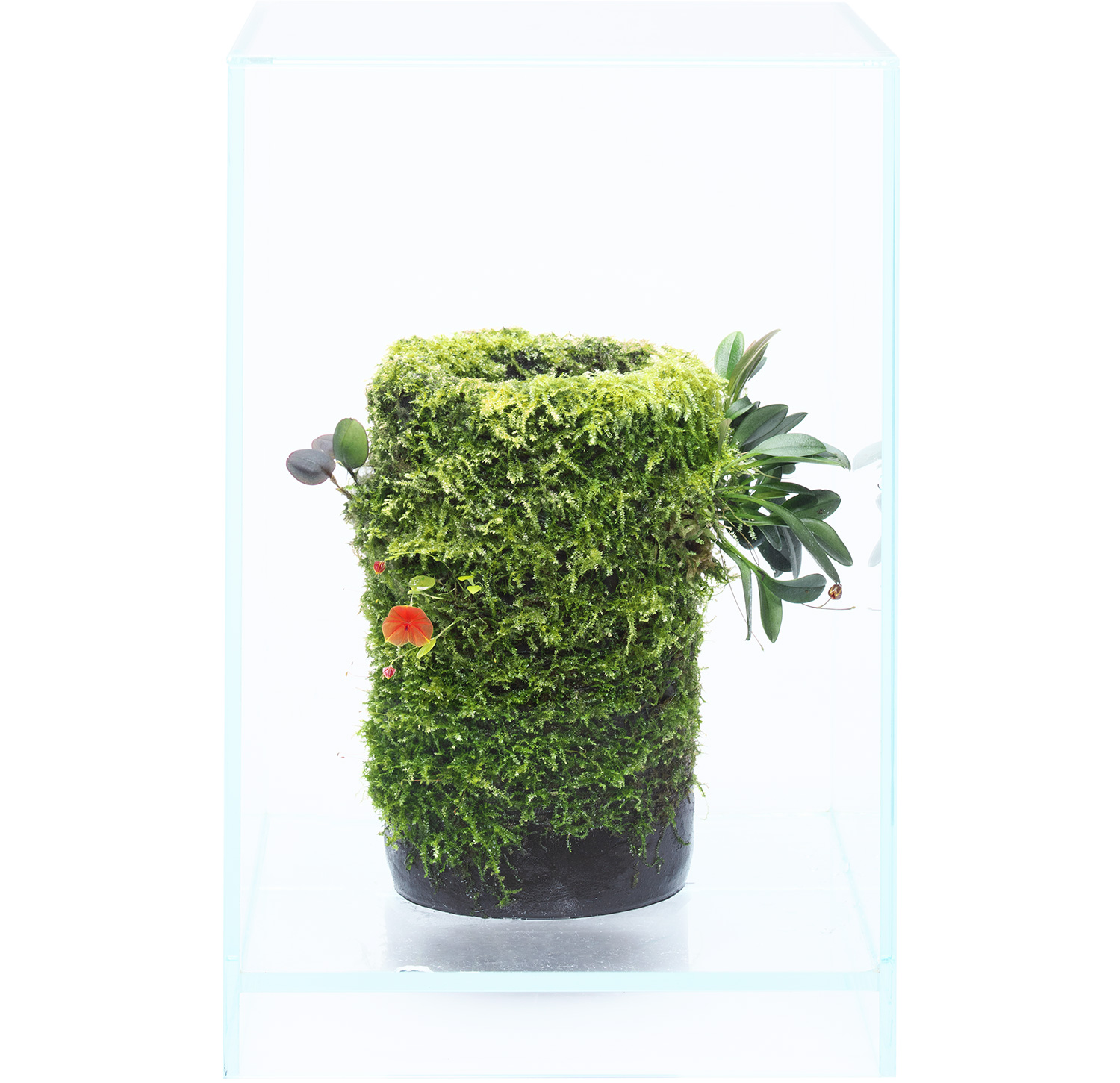 【DATA】
Terra Base S
【Plants】
①Lepanthes mariposa
②Lepanthes telipogoniflora
③Scaphosepalum ovulare
④Vesicularia montagnei

Some orchids need to be in a dry condition in order to form flower buds. But it is difficult because it is necessary to keep humidity if enjoying them with moss. Because Vesicularia montagnei was used in this case, we had no choice but keeping it in high humidity. For that reason, it is necessary to choose orchids that can still develop flower buds under given conditions in order to enjoy flowers which are the greatest attraction of orchids.
Although 3 species of small South American epiphytic orchids that prefer high humidity, are used for this layout, when having them grow on the Terra Base, the roots were moisturized, and kept away from being damaged by squeezing Sphagnum moss with the orchids at the roots.
It is necessary to prepare suitable growth conditions depending on the combinations of plants. Therefore, when creating layouts, it will be very helpful if you understand each plant's natural habitat and physiological effects. Having interests in natural habitats of plants as figuring out such growth conditions is this hobby's blessing.
These 3 orchid species are well-adapted with the environment that the Terra Base offered, and they grew well with aquatic Vesicularia montagnei. The flowers seem very happy too.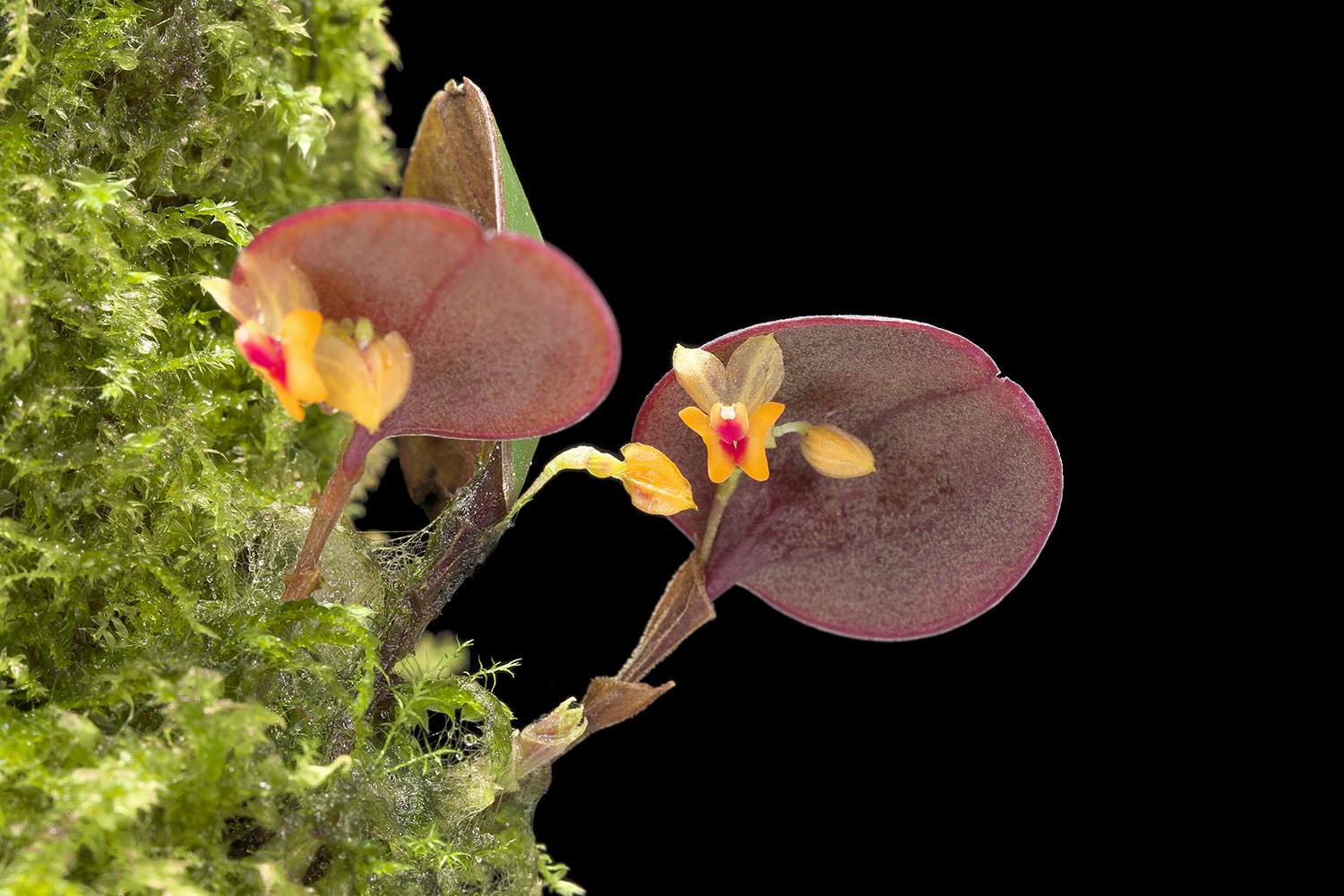 Lepanthes mariposa is blooming while hiding under its leaves. Perhaps, this species makes it easy to raise its flower stalks. When looking up from the bottom, all the leaves had flower buds. It looked small but gorgeous. The round leaves look pretty too.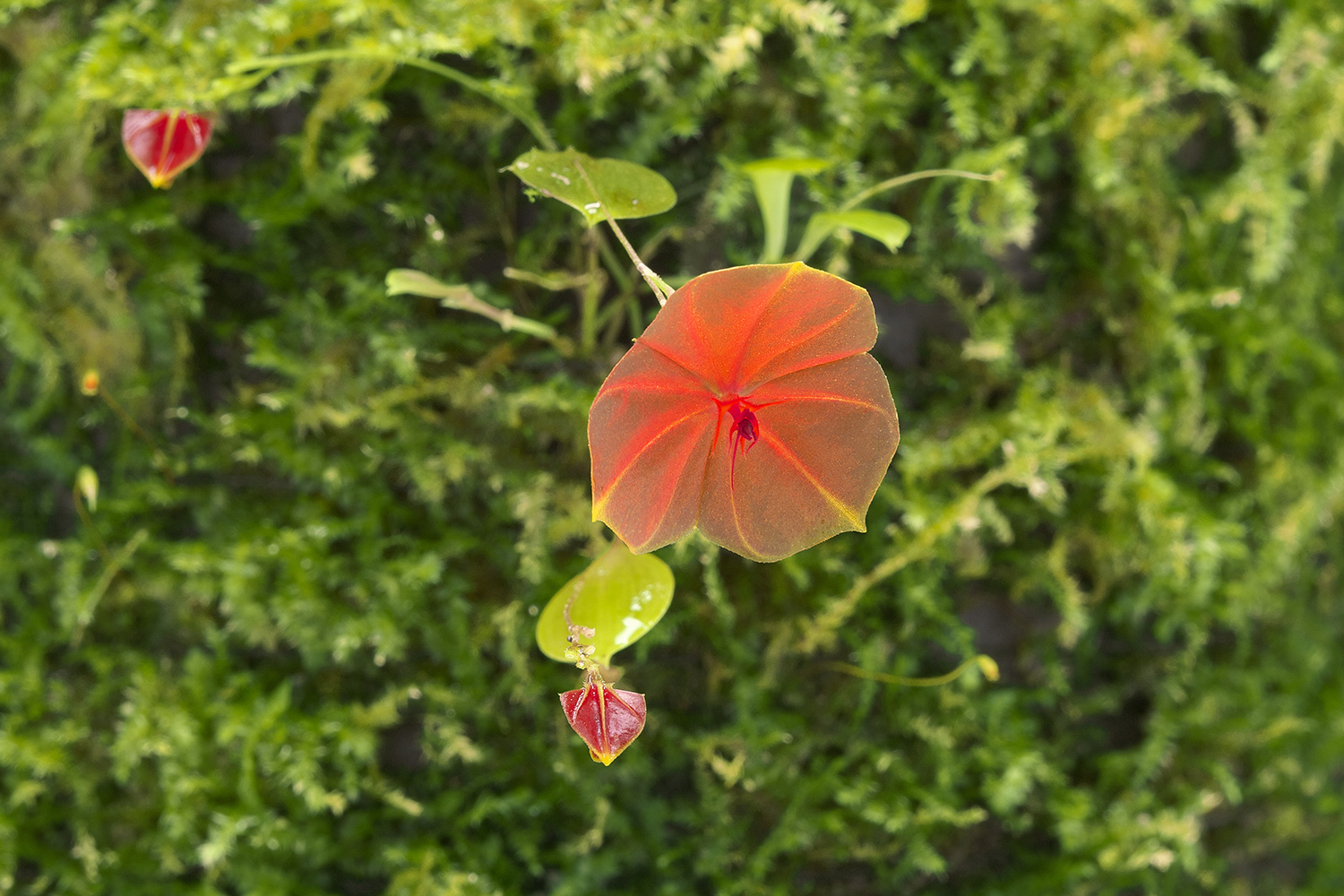 Clear flowers of Lepanthes telipogoniflora shaped like a parabolic antenna, bring out a touch of daintiness. It's worth seeing even one flower blooming. It seems that this species grows naturally in relatively low mountains. And it can be said that the species is relatively easier to grow compared to other Lepanthes.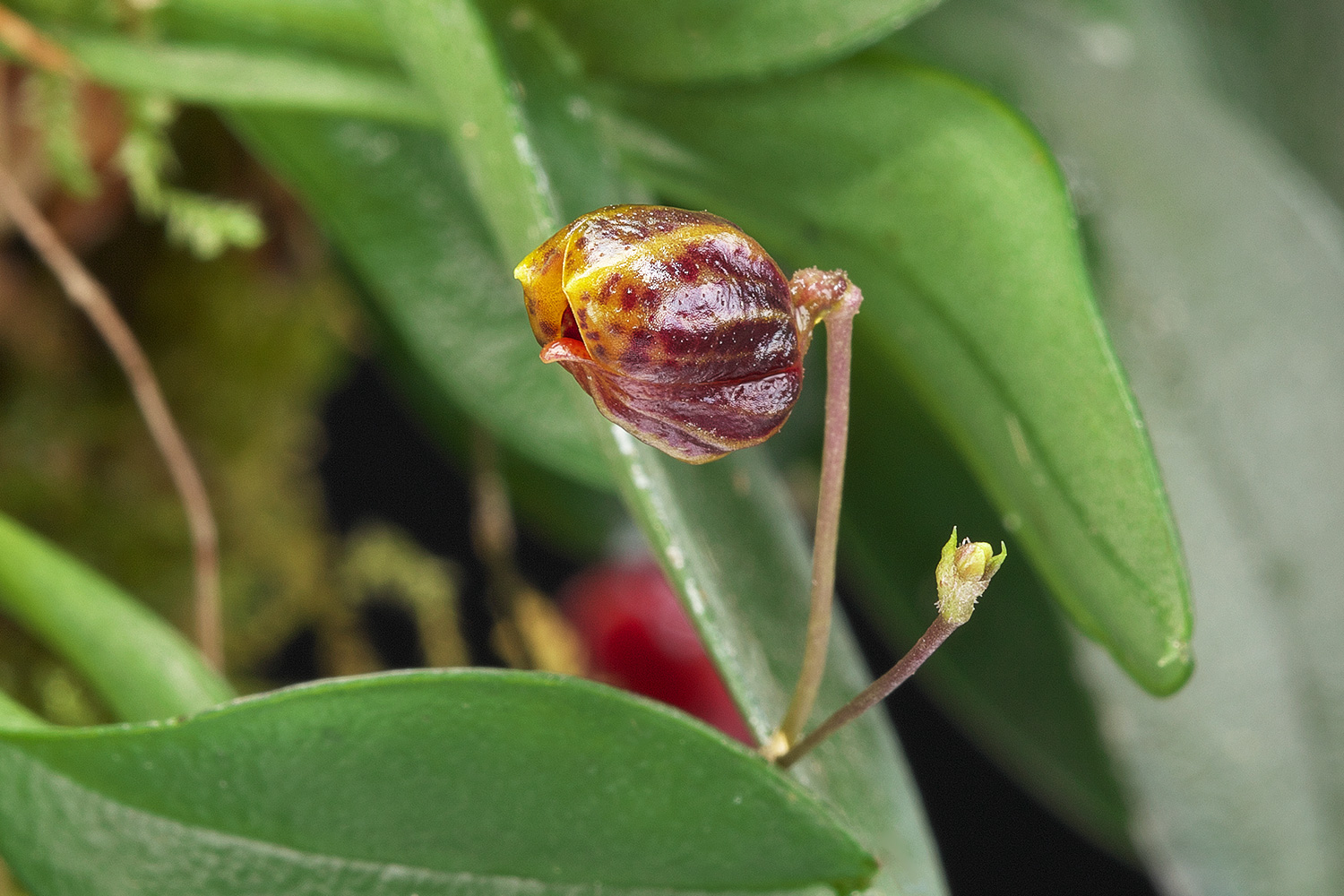 Scaphosepalum ovulare is a type of Scaphosepalum that often develops distinctive flowers. The species has cool charms like its shape and color. Although the flowers look like flower buds, and it doesn't seem fully bloomed, the flowers bloom in a bag shape, and it is in full bloom.
We will introduce how to make Terra Base layouts next week.