HOW TO ENJOY TERRA BASE "Must-have items for Terra Base creation"
This serial HOW TO ENJOY TERRA BASE will widely cover TERRA BASE from product concepts and product systems including related items to tips for maintenance.

This time, we will talk about must-have items when creating Terra Base arrangements.
Terra Base is an item to have small epiphytic orchids, ferns and moss attached to its surface, and to enjoy the way the plants grow naturally. Because it is ceramic, just by pouring water in, the moisture permeates the entire unit. It is cylindrical, and various expressions can be enjoyed from all angles.

There are 3 sizes available in S, M and L. The S is suitable for enjoying 1 or 2 types of your favorite small epiphytes. With the moderate size M, you can enjoy a tree trunk layout by arranging various small epiphytes. For the size L, the main unit has height, and the diameter also becomes wider. So there is a generous space for attaching epiphytes. Therefore, there are more choices of epiphytes.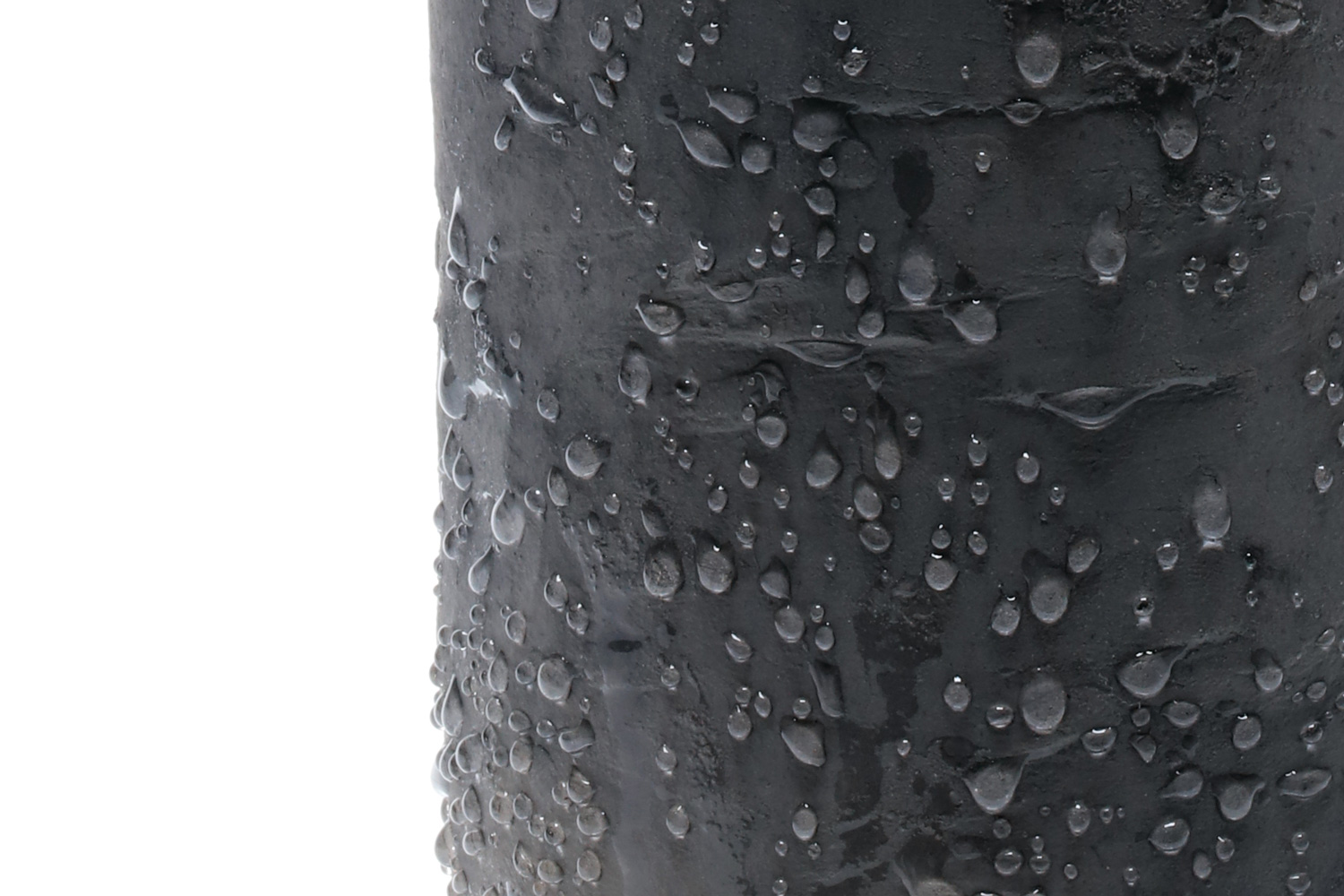 Because of the porous material, the water in Terra Base slowly seeps out to the surface, and a wet environment preferred by epiphytes can be effectively created. The firing temperature for Terra Base is controlled. The water in Terra Base gradually seeps out over a week, and the surface of Terra Base stays moist.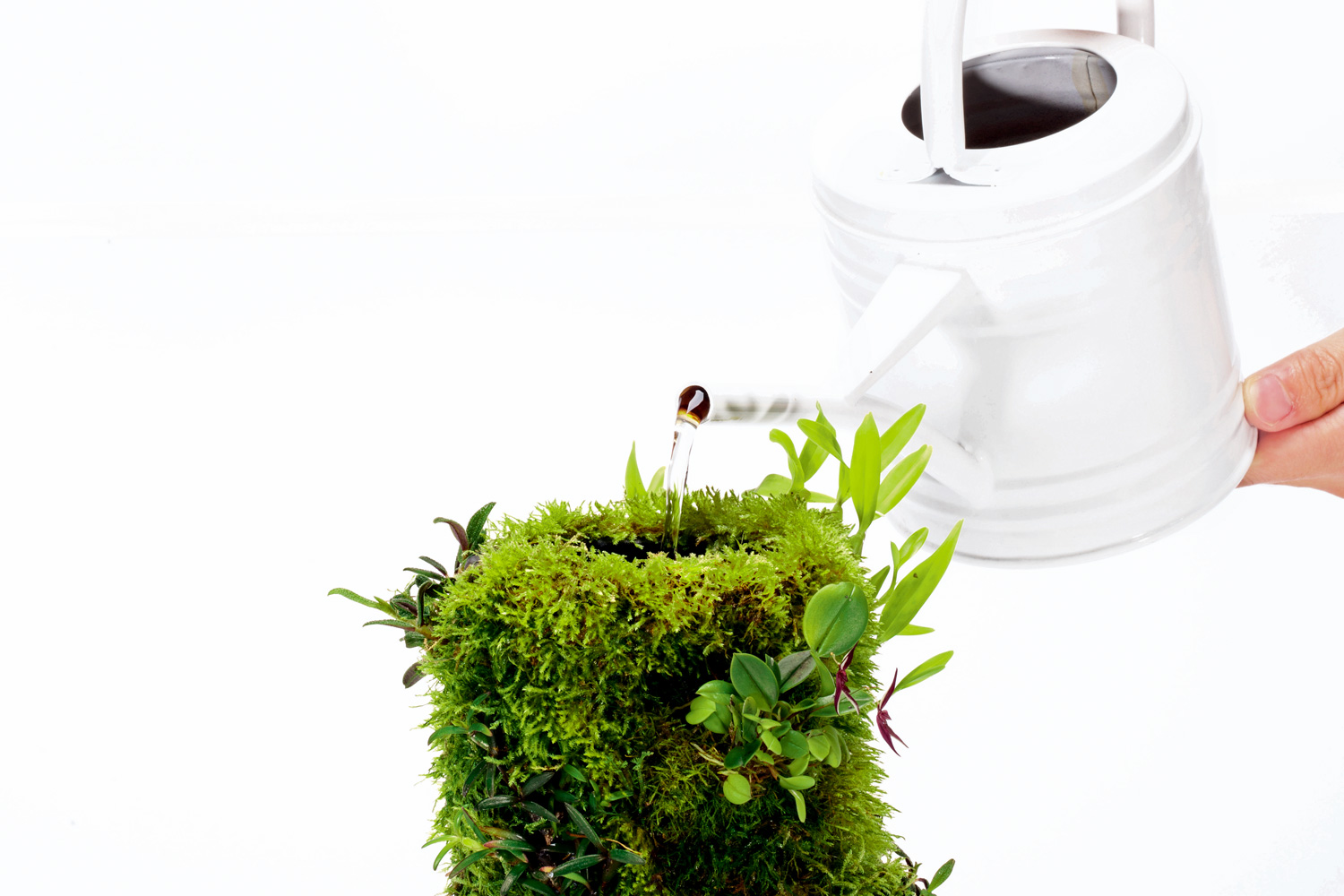 Neo Glass Air optimal for Terra Base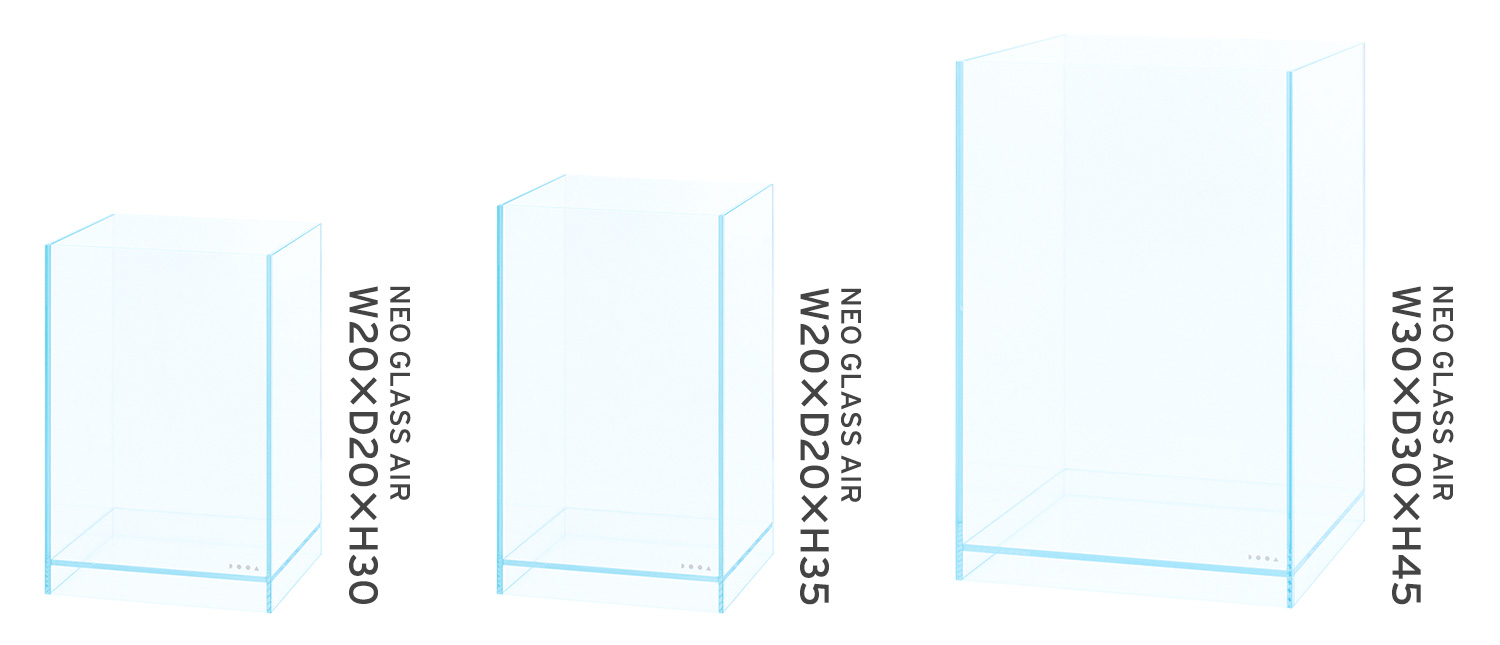 In order to enjoy epiphytes that prefer a humid environment, Terra Base itself needs to be setup in an aquarium tank to maintain the high air humidity. In the DOOA series, Neo Glass Air, the most suitable aquarium tank for each Terra Base size, is available. Glass Covers compatible with each aquarium size should be used with Neo Glass Air as well.
Besides this, Terra Base can be kept in Neo Glass Paluda which is a cage for Paludarium, or System Paluda that enables us to manage the humidity.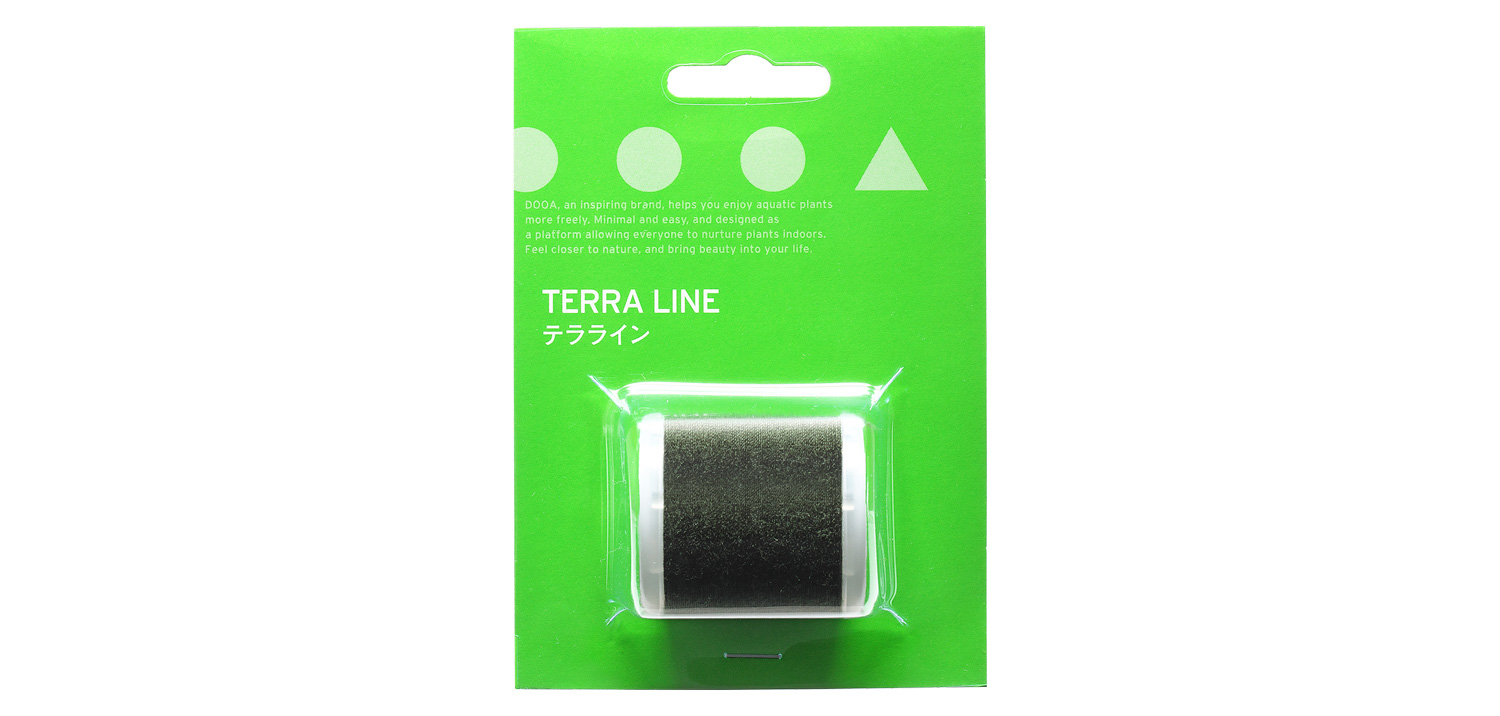 Because hard to break fibers are used for Terra Line, it hardly breaks during work, and unlike cotton threads, it does not melt even in a humid environment. Even plants with weak rooting ability and plants that need a lot of time to take roots can be fixed securely for a long time. Because it cannot be cut by hand, cut it with a pair of scissors. Its dark green color that matches the color of moss is not noticeable in a layout. When mosses grow and have more volume, it eventually becomes invisible.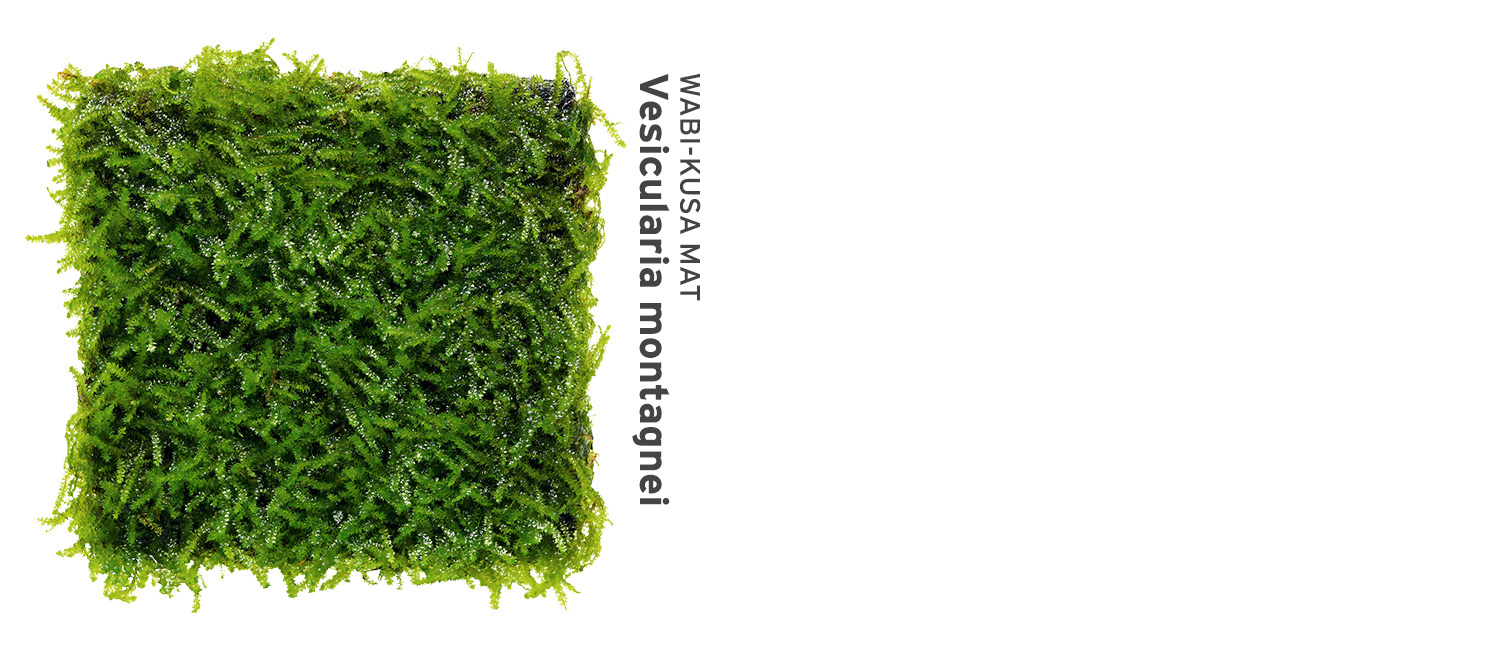 Immediately after attaching epiphytes to Terra Base, the plants experience environmental changes. When comparing with roots of potted plants, it will be exposed to dryness even more. Therefore, you should at least place some moss around the roots of the plants. Mosses are plants that can express the passage of time. The beauty when mosses are fully grown is one of the wonders of nature created by plants themselves. When covering the whole Terra Base surface with moss, the Wabi-Kusa Mats needed for each Terra Base size are S: 2 sheets, M: 3 sheets, and L: 5 sheets as a guide (Peel the plants from Moss Mat and use them).
Here is the Wabi-Kusa Mat lineup.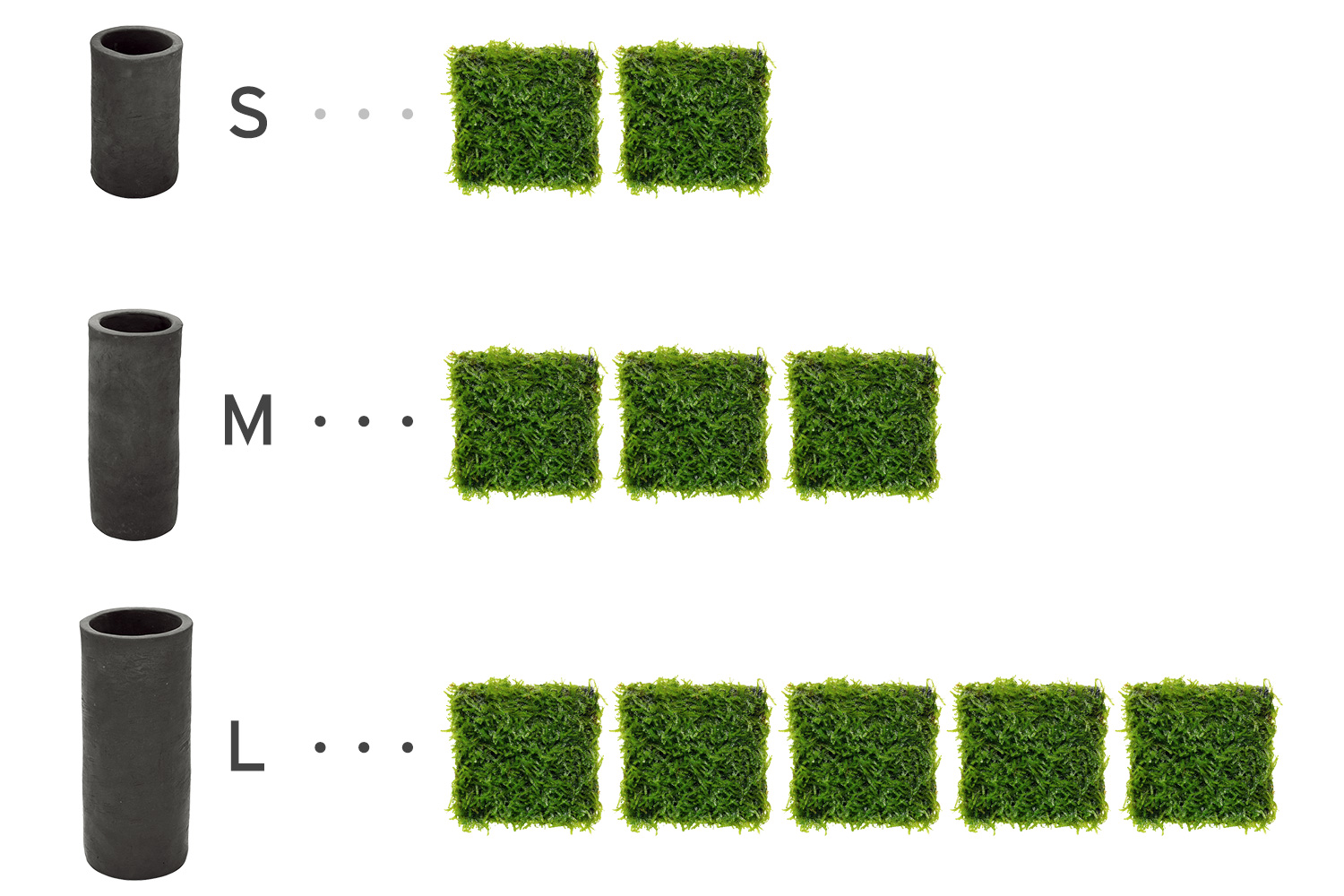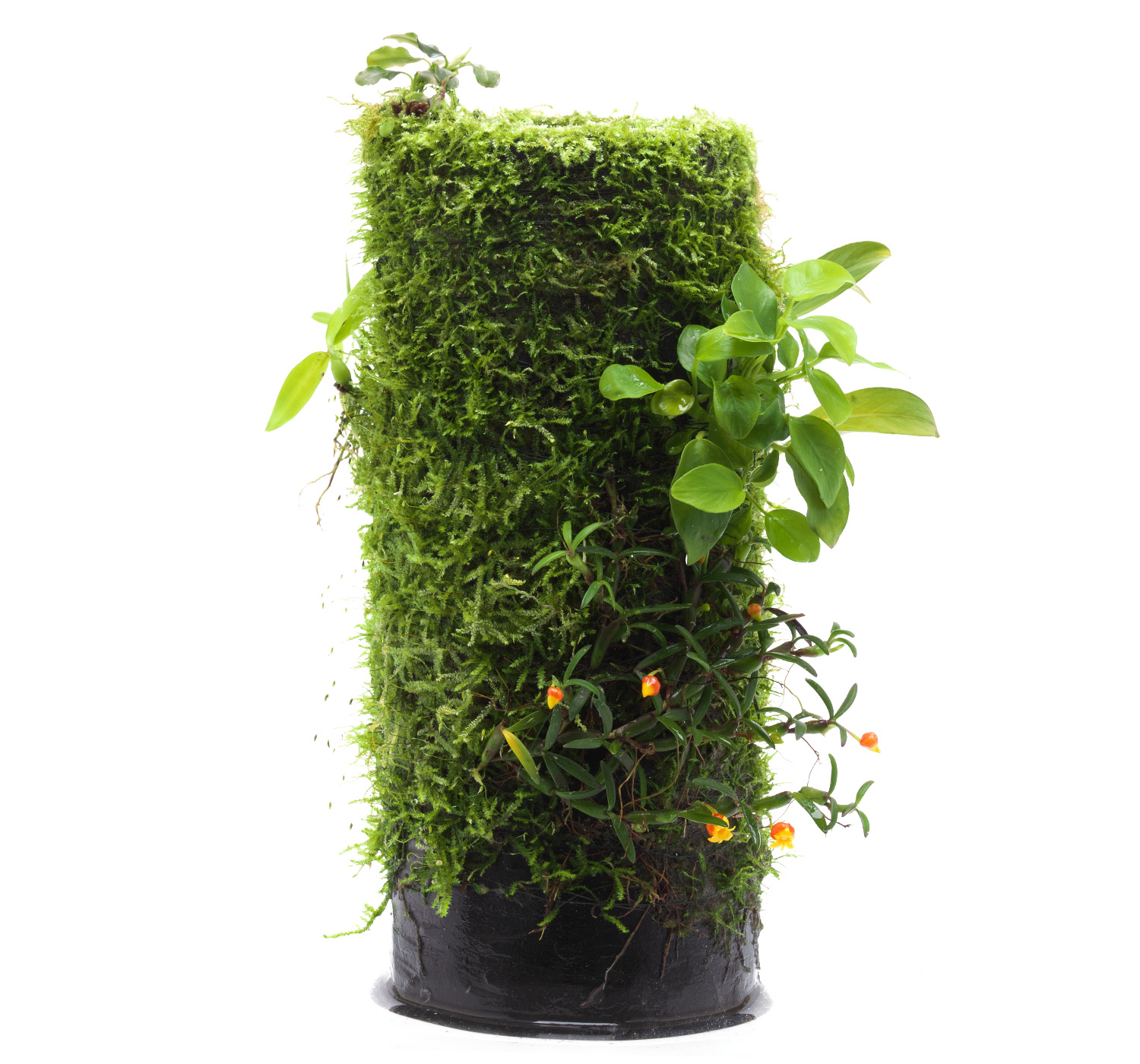 【DATA】
TERRA BASE M

【Plant】
①Anubias barteri var.nana golden  
②Bucephalandra sp."Sintang"  
③Dinema polybulbon 
④ Mediocalcar decoratum  
⑤ Vesicularia montagnei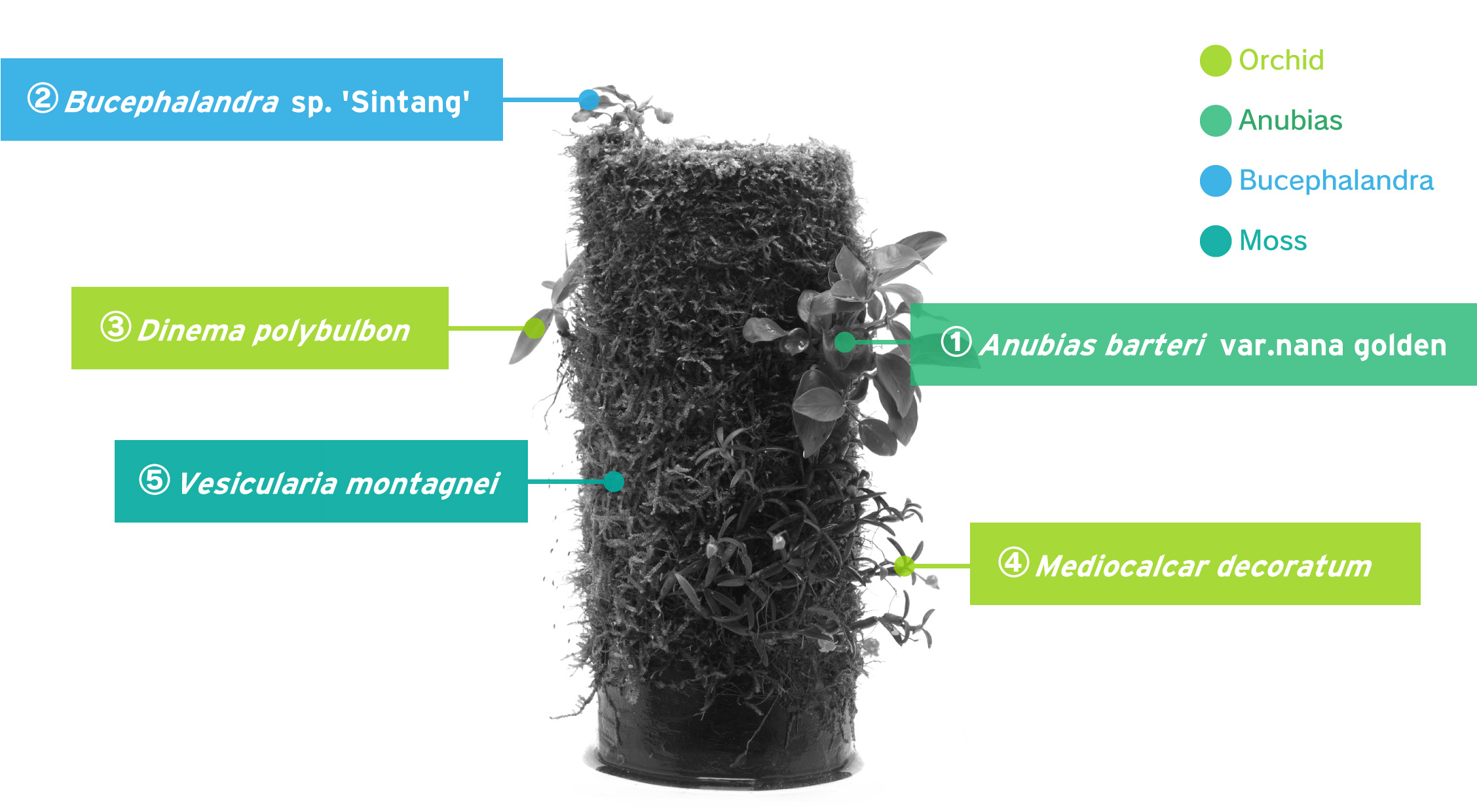 This is one of Terra Base examples that we created when Terra Base was first released.
For Anubias barteri var. nana golden in lime green at the center on the right, some of the roots rose and melt in a few days when the condition of the plant is not so great. For this type, because its leaves are thinner than other Anubias, such troubles have been detected. In general, Araceae including Anubias is sensitive to getting stuffy at high temperature right after being added to Terra Base. Therefore, it is important to pay attention to humidity. Leaves adapted to environment will stay. However, we recommend that damaged leaves should be pruned from the base. If leaving them as they are, not only the look is unattractive, but also the leaves tend to go bad one after another. Therefore, it is necessary to pay close attention whether each plant is adapted to the environment or not for a week after setting them up.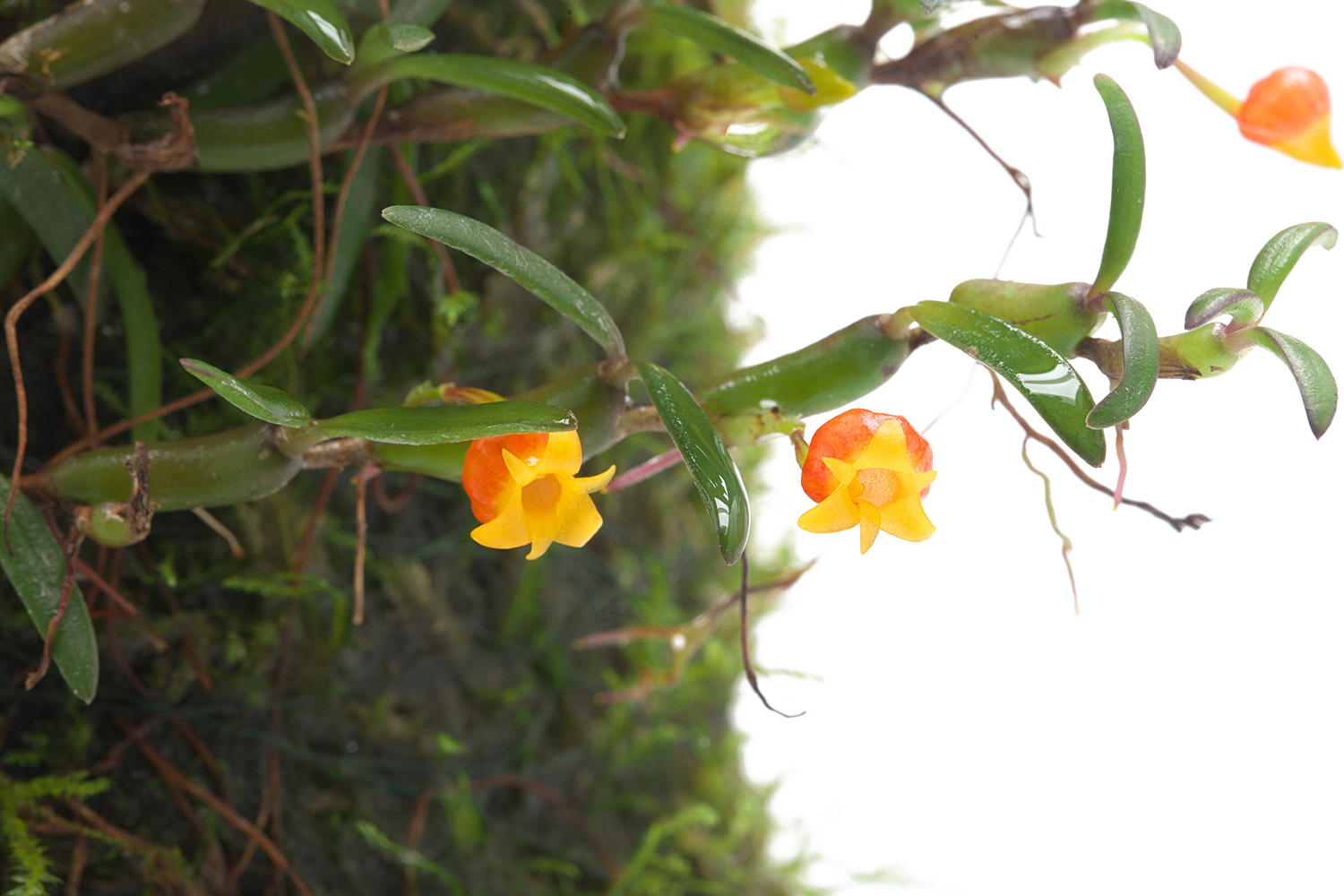 Uniquely shaped flowers of Mediocalcar decoratum are blooming at the lower part. It blooms well even though it is hidden behind Anubias. Although the thin brown roots of Mediocalcar decoratum are holding on to the Terra Base, considering the weak rooting ability, it is better to leave the Terra Line.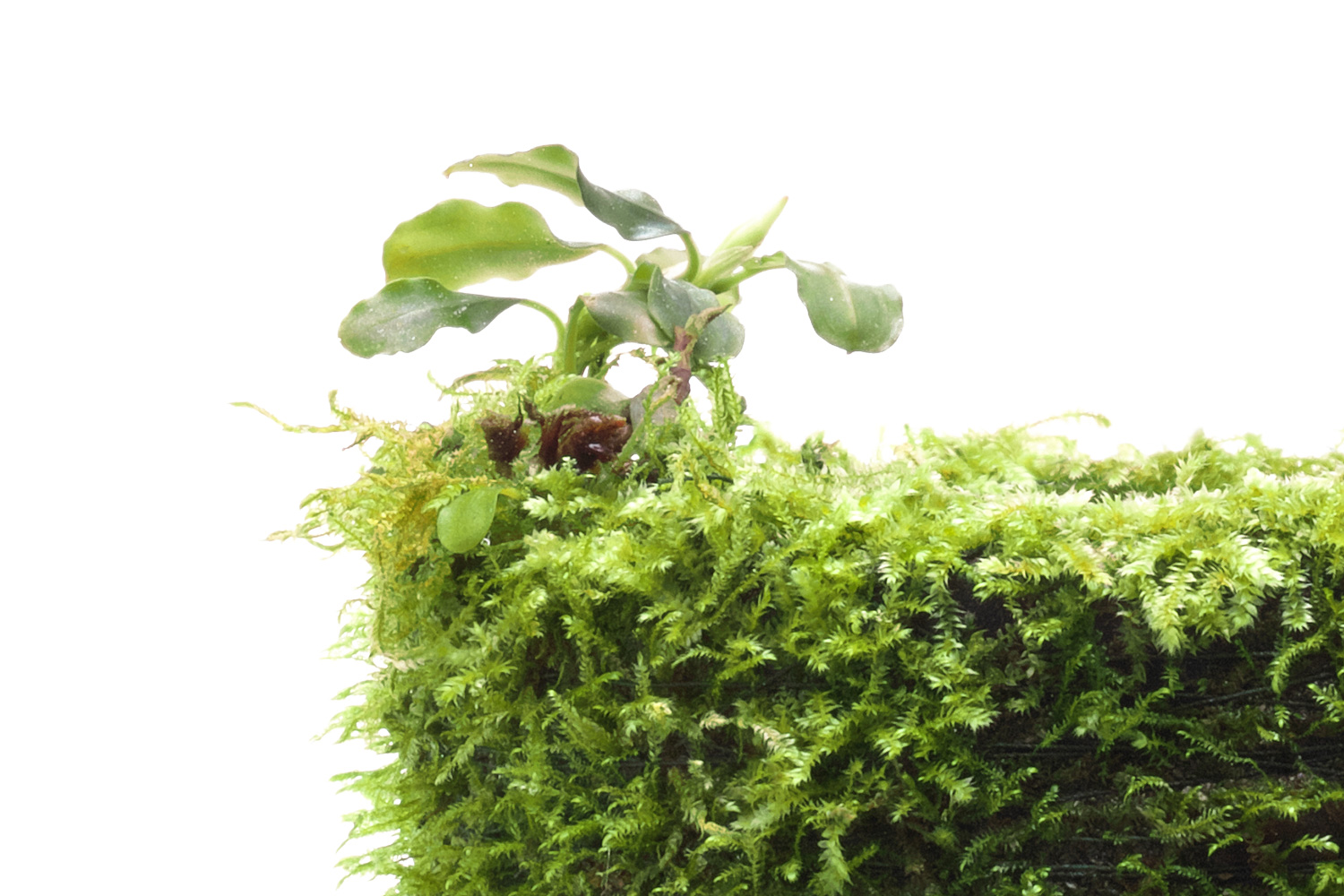 Bucephalandra sp. 'Sintang' is attached to the top. But, because the upper section is relatively easier to get dry, there are a lot of difficulties for the daily maintenance. Because Bucephalandra which is a type of Araceae, prefers moisture while it does not really require strong light, it would have been better for the maintenance if it was attached to the lower part.
Knowing the ecology of plants correctly and arranging plants in appropriate positions will be a great help for maintenance afterwards, and crucial for enjoying Terra Base for a long time.
However, plants sometimes don't grow well even though they are arranged according to the theory because they are living things. On the other hand, plants sometimes grow unexpectedly well. Observing how the plants grow and thinking about various factors can be the best part of this hobby

We will introduce items needed for maintaining Terra Base next week.