13 aquascapes presented by ADA Aquascapers

The 2019 calendar features breath-taking photographs of 13 aquascapes created by ADA's leading aquascapers - Nature Aquarium creators who seek a challenge for creativity.
The theme of the calendar very elegantly showcases 13 aquascapes providing much natural atmosphere. Enjoy the powerful, astonishing world of aquatic plants on your wall!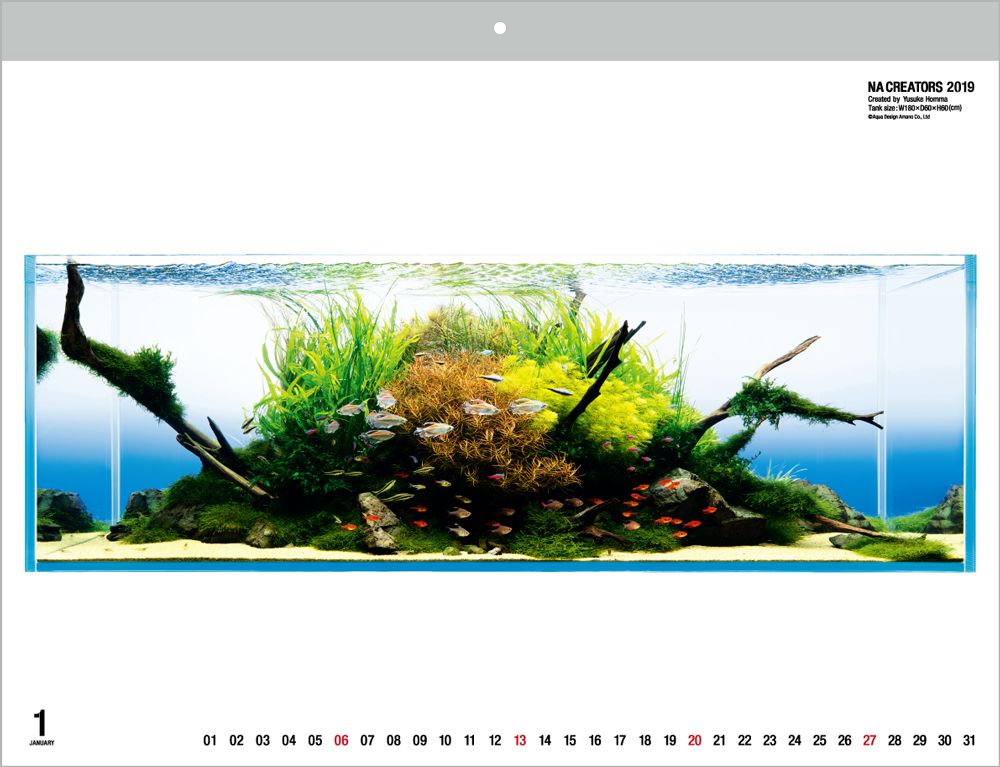 January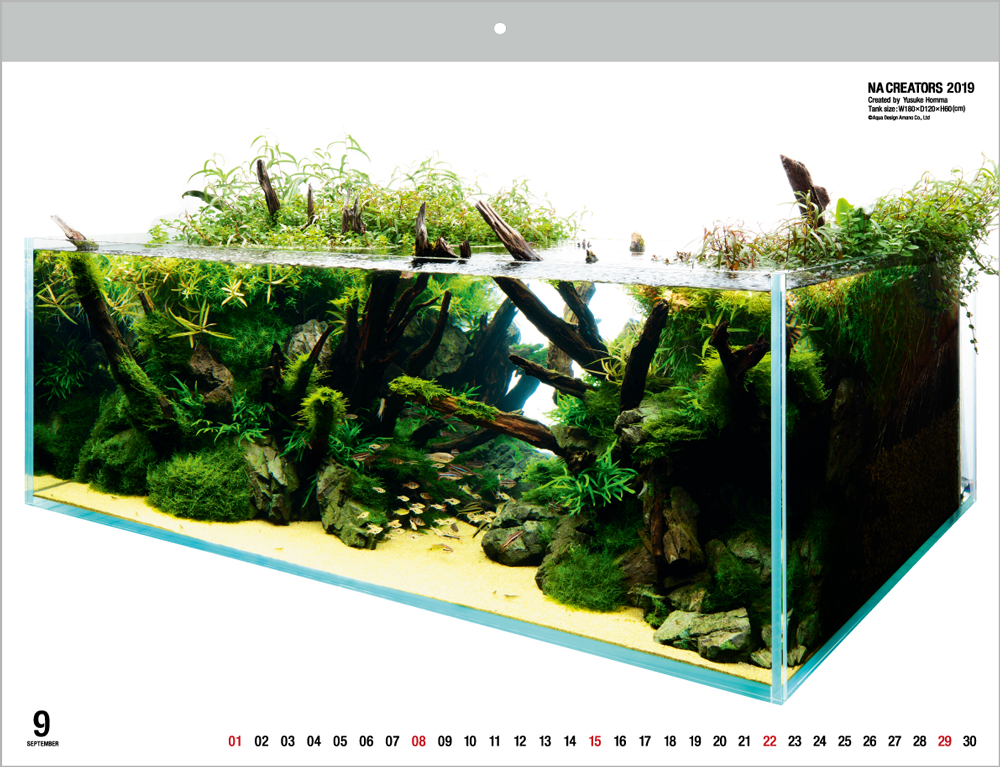 September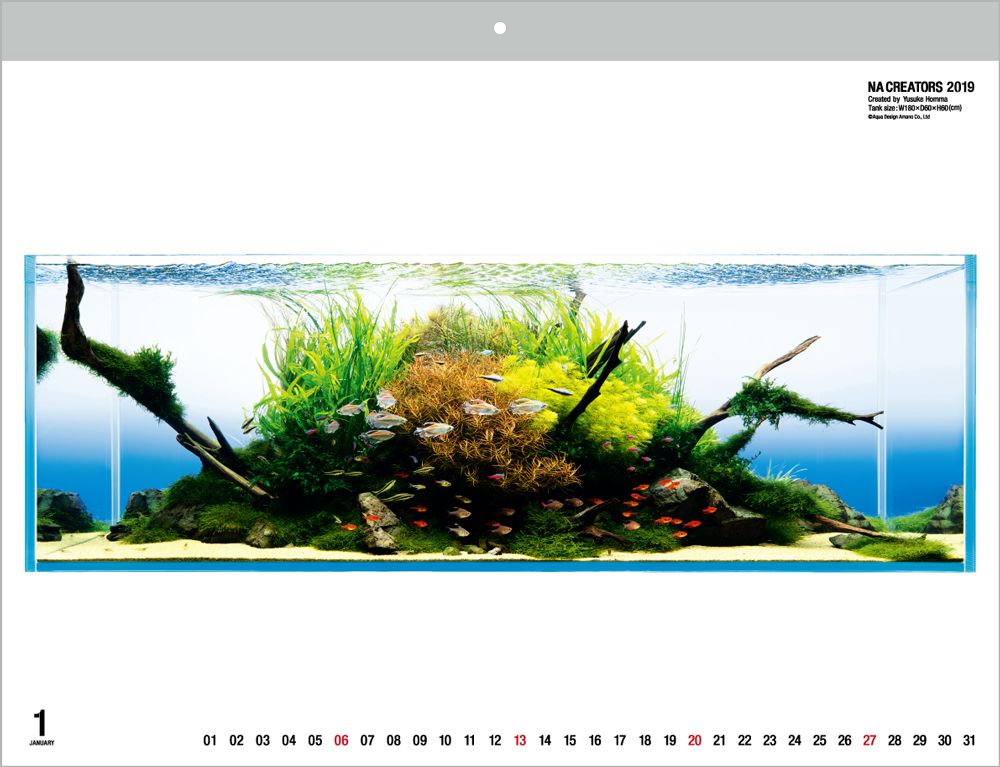 January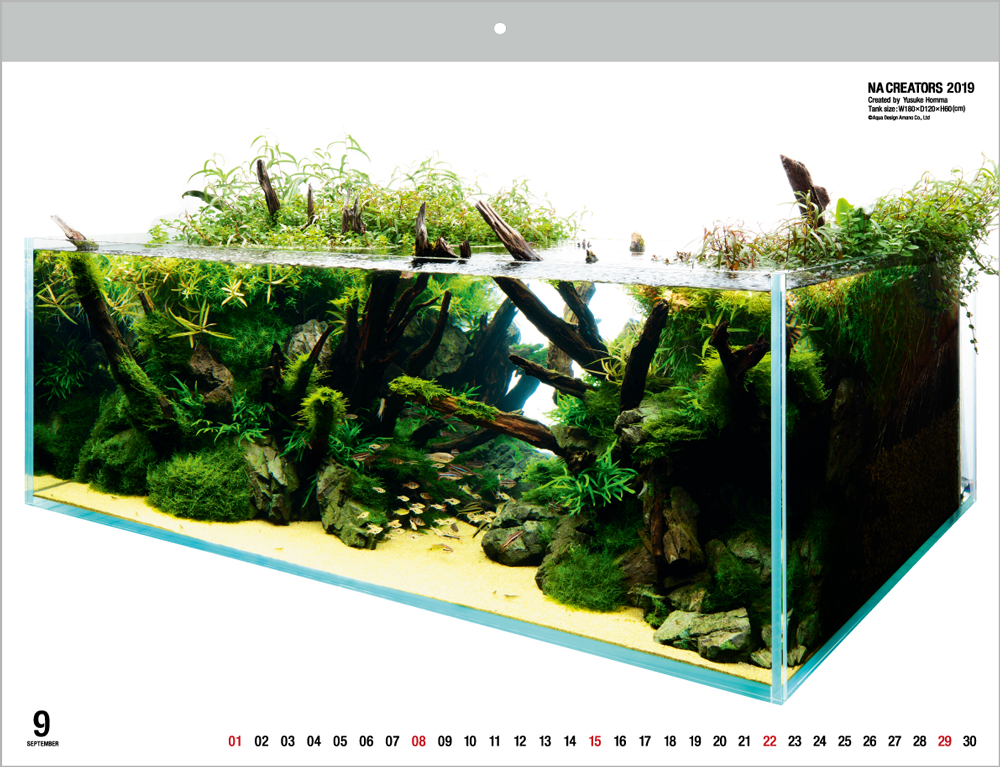 September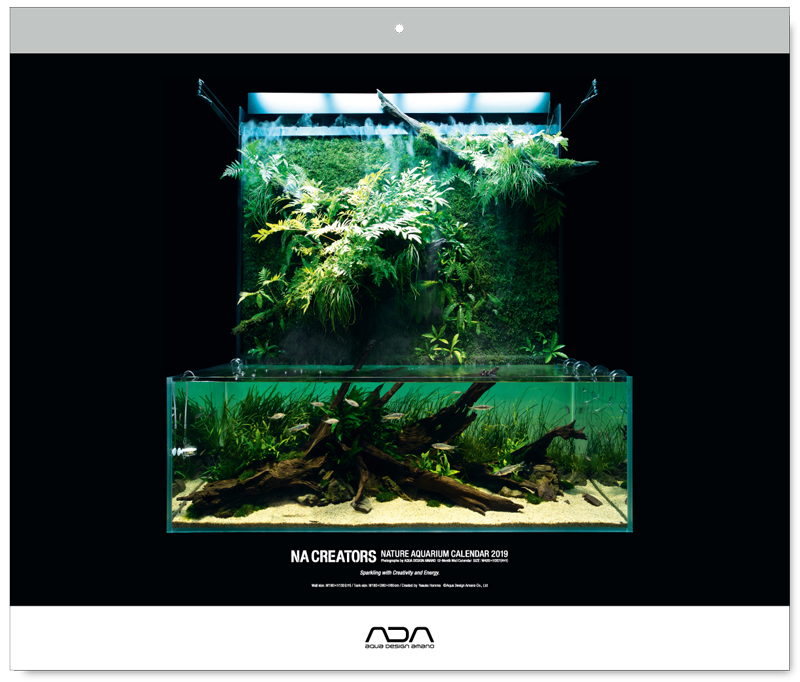 Cover page
NA CREATORS
NATURE AQUARIUM CALENDAR 2019

■Nature Aquarium Calendar 2019
■Size / W420 x H357(mm)

*Available late October, 2018


* Monthly Calendar : total 13 pages including the cover
* Come with a special bag
* Limited quantity available.

Please place your order with your local ADA distributor or registered retailer.