The NA creators' missions are to succeed the Nature Aquarium's founder, Takashi Amano's will and to create new aquascapes on behalf of ADA. Being a NA creator is a qualification at ADA, and it is only given to someone who achieves great understanding of the Nature Aquarium philosophy which we learn from nature and to someone with exceptional advanced layout skills. Except the Takashi Amano's own aquascapes which are still maintained to this day, all the other aquascapes exhibited at the Nature Aquarium Gallery are created by the NA creators, and those aquascapes have been introduced in many aquarium magazine articles and WEB videos. The NA creators will continue to challenge themselves to create new aquascapes as pioneers in a new era of Nature Aquarium.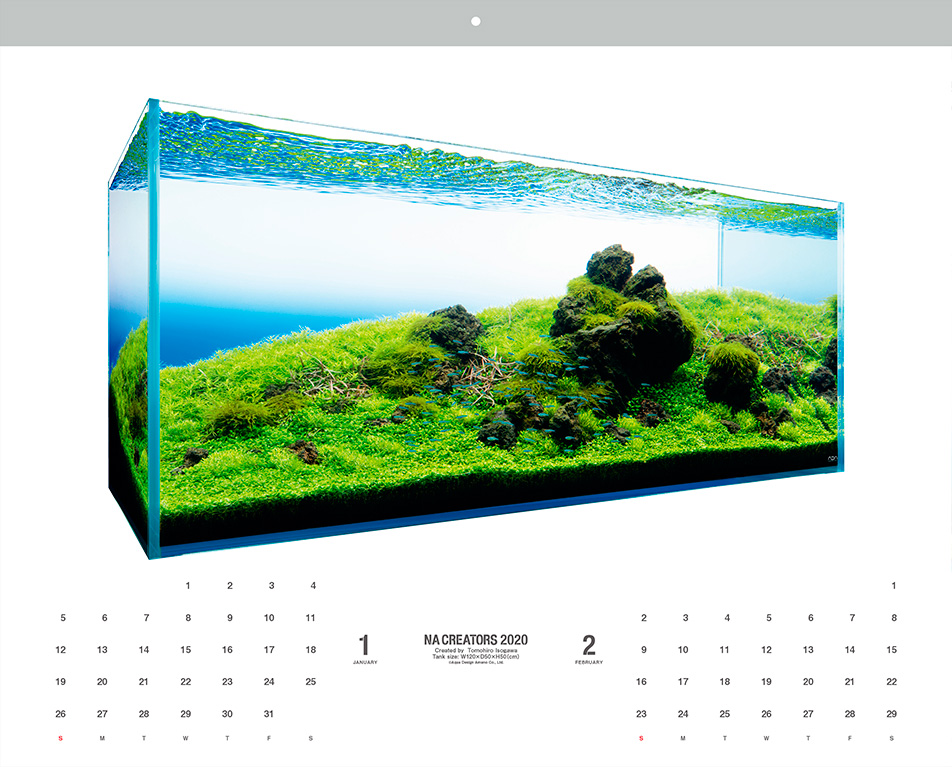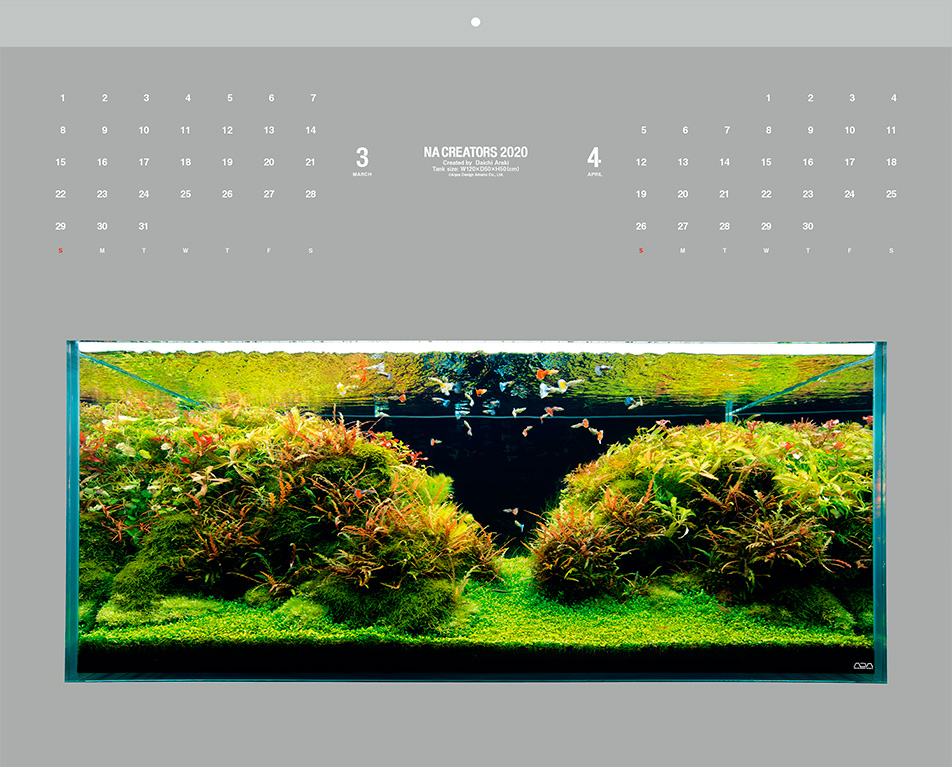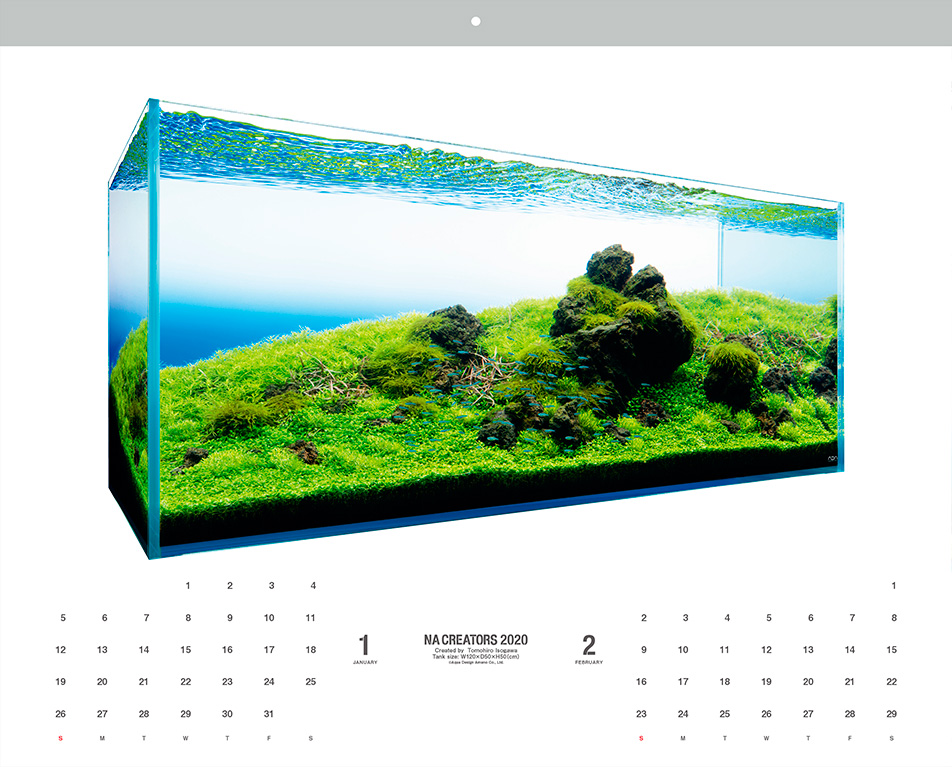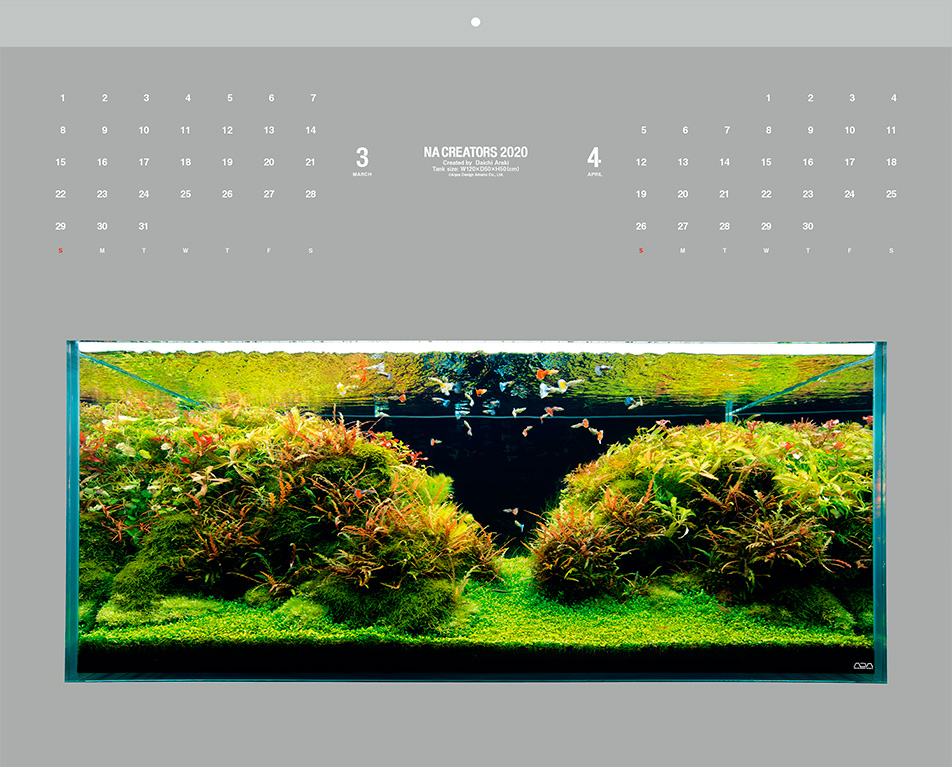 Featuring 6 aquascapes created by ADA Creators

ADA Creators have always been challenging themselves to create new aquascapes.
All 6 aquascapes with more natural feeling are selected.
Please enjoy the world of aquatic plants decorating a wall.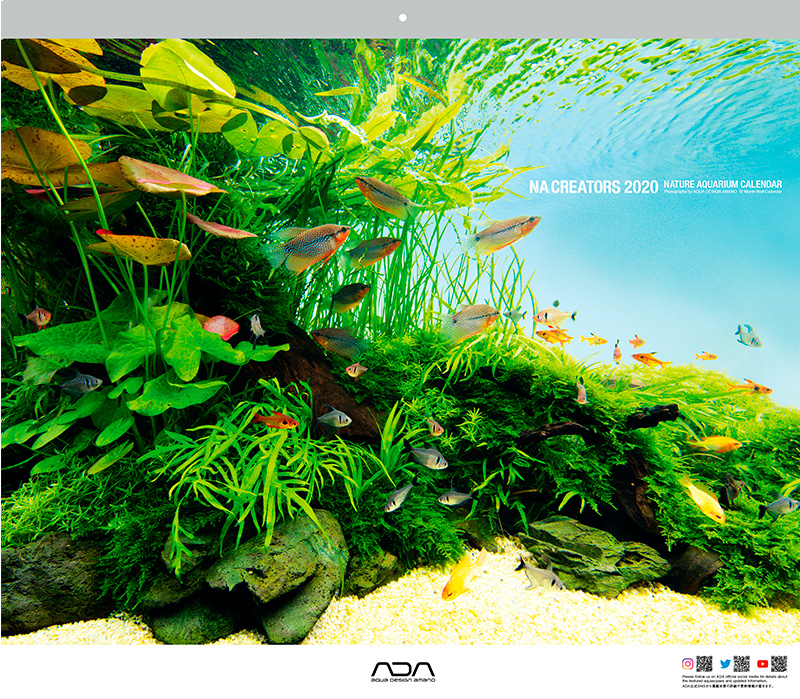 NA CREATORS
NATURE AQUARIUM CALENDAR 2020


Width 515 x Height 450 (mm) (incl. an adhesive part / an imprinted part)

Launch on early November

*Come with a special bag. (They will be shipped in the bags)
*Total 7 pages including the front cover, 2 months per page.
*National holidays are not written for global use.
*Please follow ADA's official Instagram and Twitter for updated
information and details of the featured aquascapes.