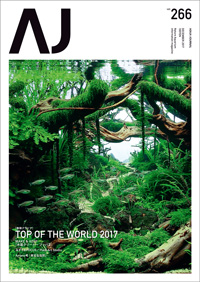 Latest information of Nature Aquarium to you

AQUA JOURNAL, monthly magazine of ADA, has been issued more than 200 editions.
The latest issue of English version from Vol. 266 can be viewed at the official website.
Updates: Every 1st day of the month.


■View Vol. 266 (PDF/14MB)
http://www.adana.co.jp/en/pdf/aj/aquajournal_vol266_en.pdf

*Back issues will be updated in every 1st day of a month.