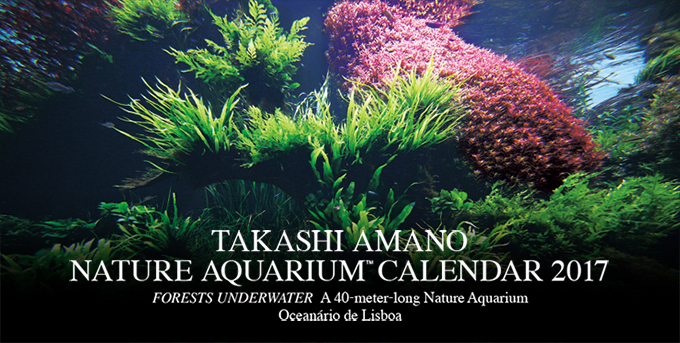 "Forests Underwater" coloring a year

The Nature Aquarium Calendar 2017 showcases the 40-meter-long tank in Oceanário de Lisboa.
Please enjoy the astonishing and epic Nature Aquarium "Forests Underwater" that colors your wall.

Check the detail to this link >


"The Nature Aquarium Calendar 2017"
* Size: 51.5cm x 40.4cm including hot-melt coating

Available at the end of November.

* Pre-bagged in an original bag.
* Bi-Monthly Calendar : total 7 pages including the cover.
* Due to distribution for world-wide, no National holidays are shown.
* Available until stock lasts.