On April 22, ADA opened an ADA pop-up store, "ADA LAB" at the Tokyu Plaza Ginza, 5th Fl in Tokyo. The ADA LAB is a laboratory style store where visitors can experience the new greenery culture, "case plant cultivation" in glass cases (containers) with special LED lighting. In this AJ, we'll share highlights of the ADA LAB with you.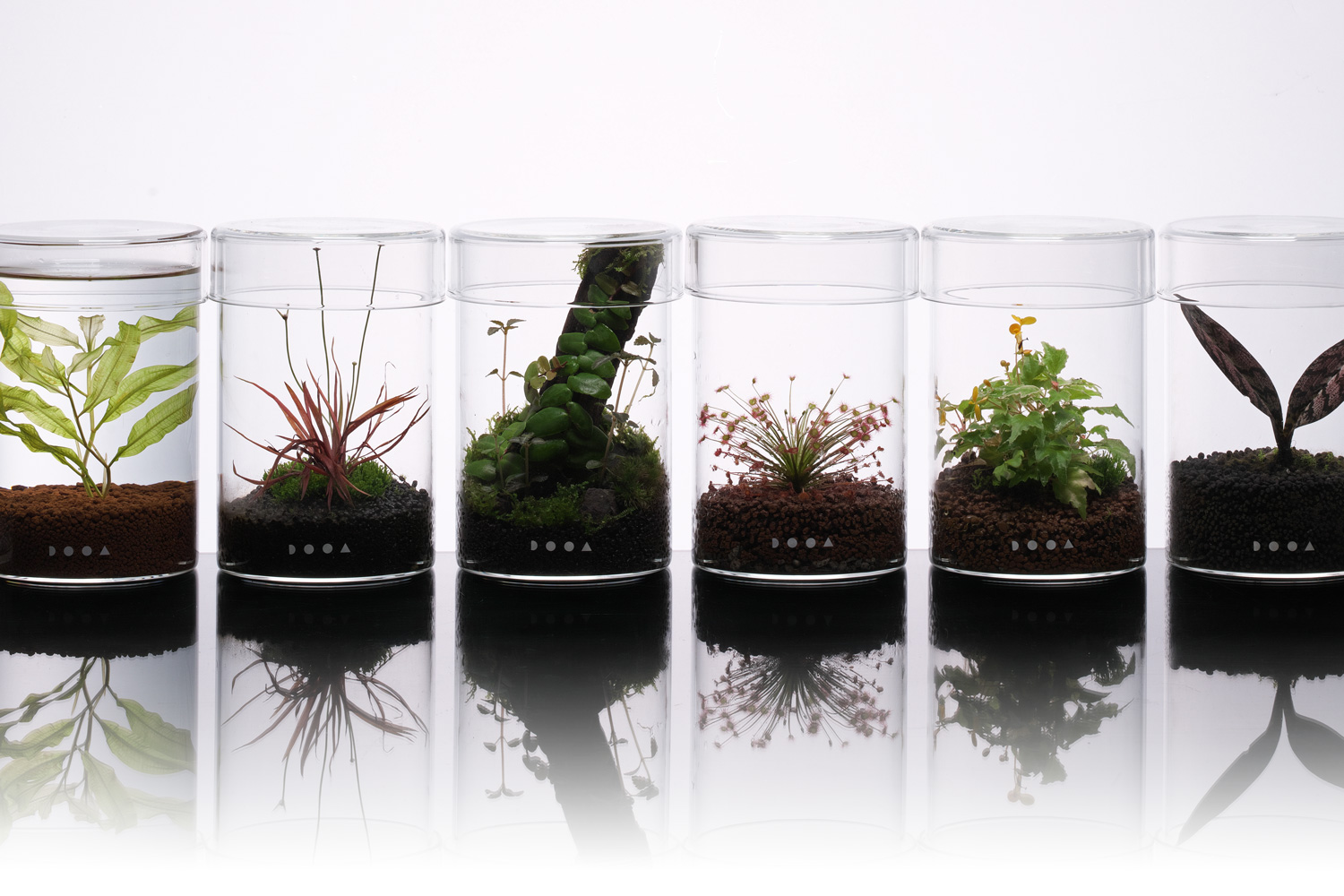 We would love people to know how fun it is to grow plants through experiencing the case plant cultivation.
ADA launched a pop-up store, "ADA LAB" as part of its 30th anniversary project. We hope that the ADA LAB would be an opportunity for many people, including ADA fans, to learn how fun this new hobby that ADA suggests, can be. Long story short, the ADA LAB is a hands-on concept shop proposed by ADA, where visitors can experience "case plant cultivation" in glass cases (containers) with special LED lighting. We are currently looking for a new style to enjoy growing plants indoors without separating aquatic plants and terrestrial plants. However, when we actually try to grow plants indoors, we face difficulties. For example, the setup locations are limited to near the window due to lighting issues, and it is necessary to water plants frequently. Unless we solve those issues, we cannot grow and maintain plants for a long time. And we thought that we might be able to achieve the indoor plant cultivation more freely in glass cases with special lighting without restricting the setup locations in the room by making use of our past experience in developing NA and DOOA products. We fundamentally have to choose "plants that prefer water and a humid environment" to grow plants in glass cases with lids. To meet the conditions, ADA staff carefully chose plant lineups for the ADA LAB (there are some exceptions) after many cultivation experiments. Furthermore, we also distribute "education cards" compiling the characteristics of the main plants and "case study book" compiling case cultivation samples, at the ADA LAB.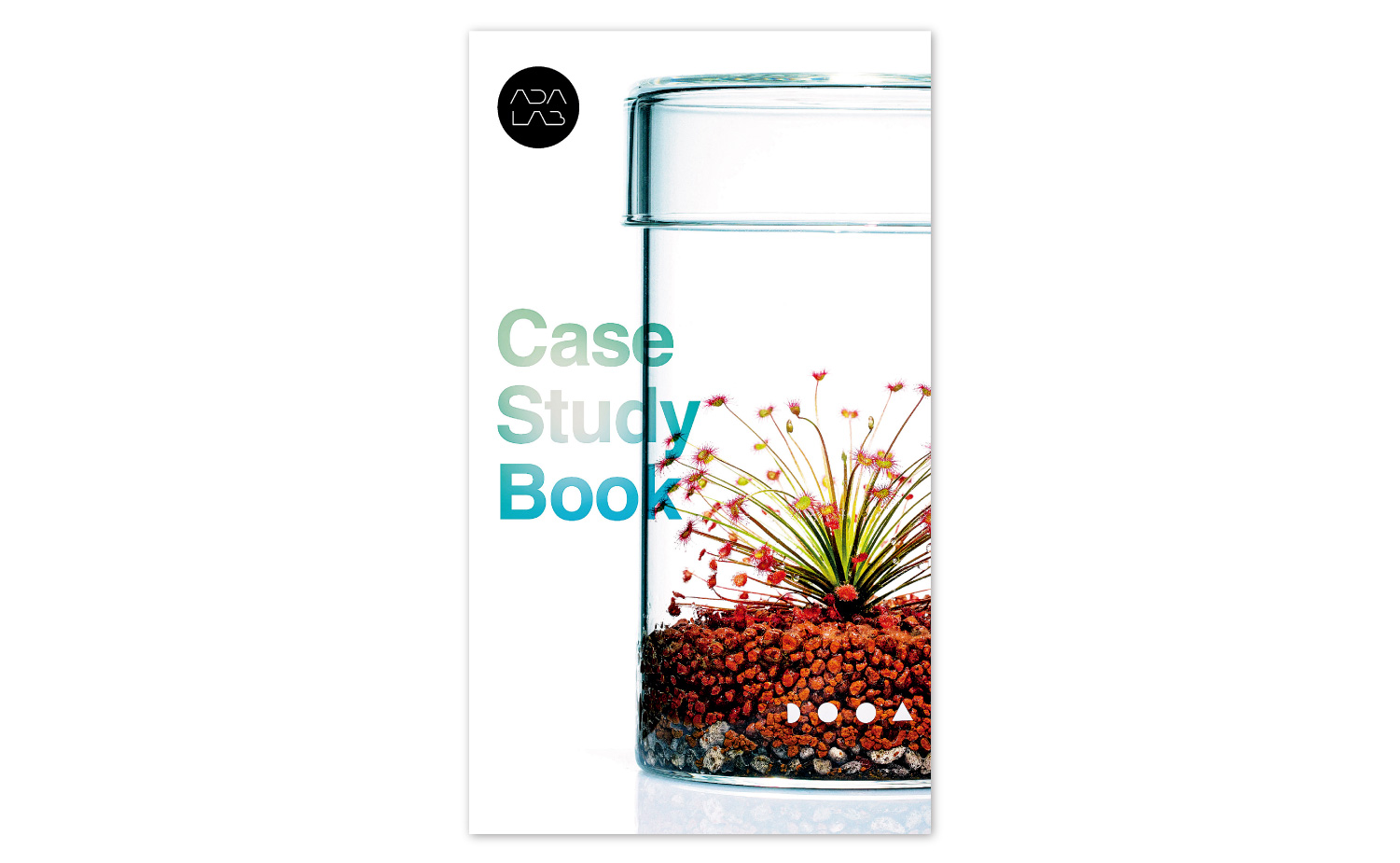 The experienced ADA staff are ready to help those who have questions about plants and maintenance there. There is also a dedicated space for workshops at the venue, and specialized staff give lectures about planting and layouts there. And for participants to be able to maintain plants with confidence even after production, we also provide a "maintenance chart" summarizing tips for maintenance and how to nurture plants. Besides the workshops, there is so much exciting content for ADA fans including the exhibition of new Nature Aquarium layouts, the ADA LAB shop where you can purchase special ADA LAB goods, and other special events. We hope that you can feel the joy of growing plants through the case cultivation, then learn about the world of Paludarium and Nature Aquarium, and it will hopefully give you an opportunity to become more aware of nature in which those plants inhabit. We are making every effort to prevent the spread of Covid-19. Please come and visit the ADA LAB. We look forward to seeing you there.
The concept is ADA's laboratory.
The store design reminds us of a laboratory just like the ADA Green Lab. We will simply introduce each area in this section of the AJ.
ENTRANCE
At the entrance, a Mizukusa Mist Wall 120 representing the connection between the world of aquatic plants and the world of terrestrial plants, is installed. Besides the Mizukusa Mist Wall 120, Nature Aquarium works created for this event by Suikei creators, are displayed in line.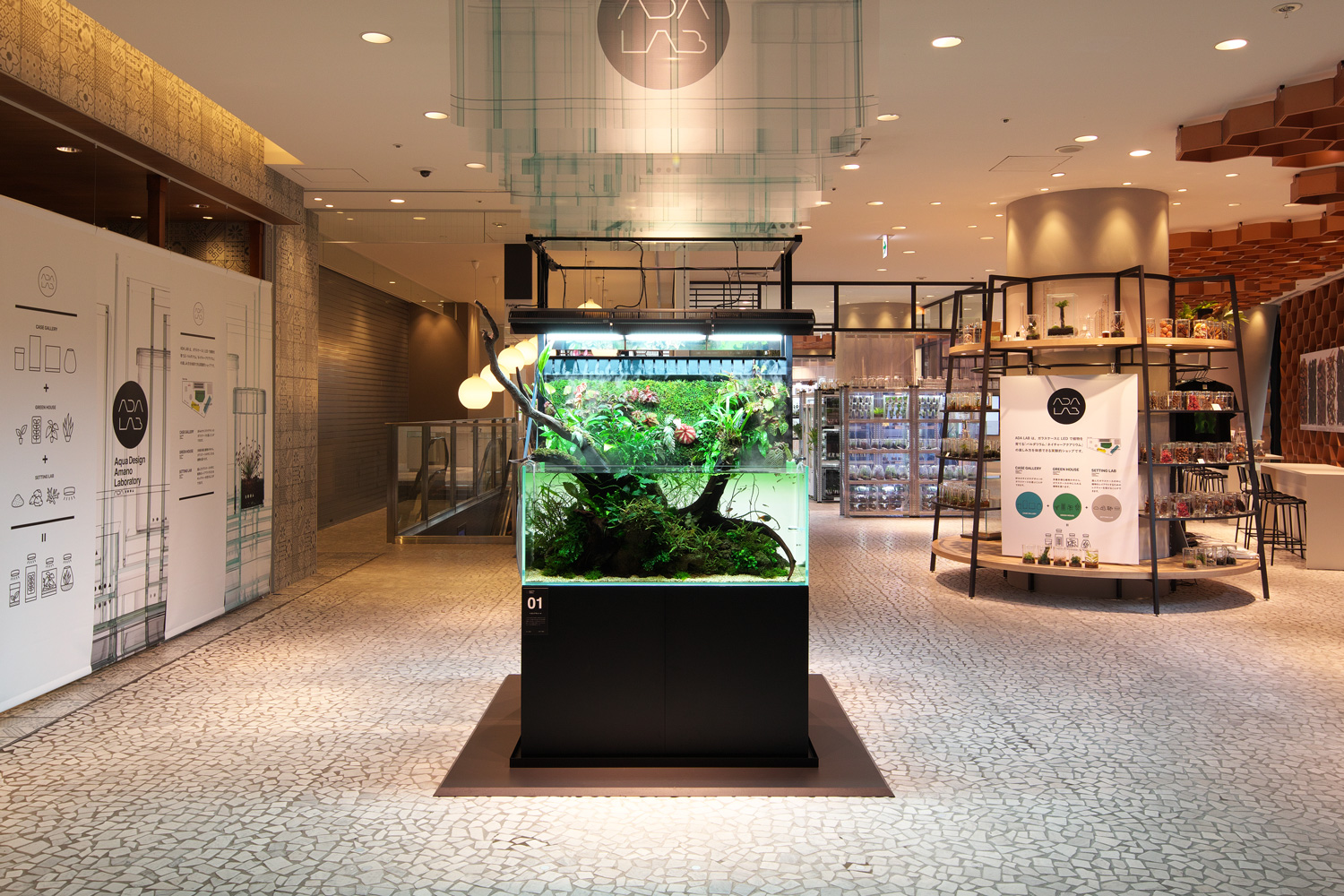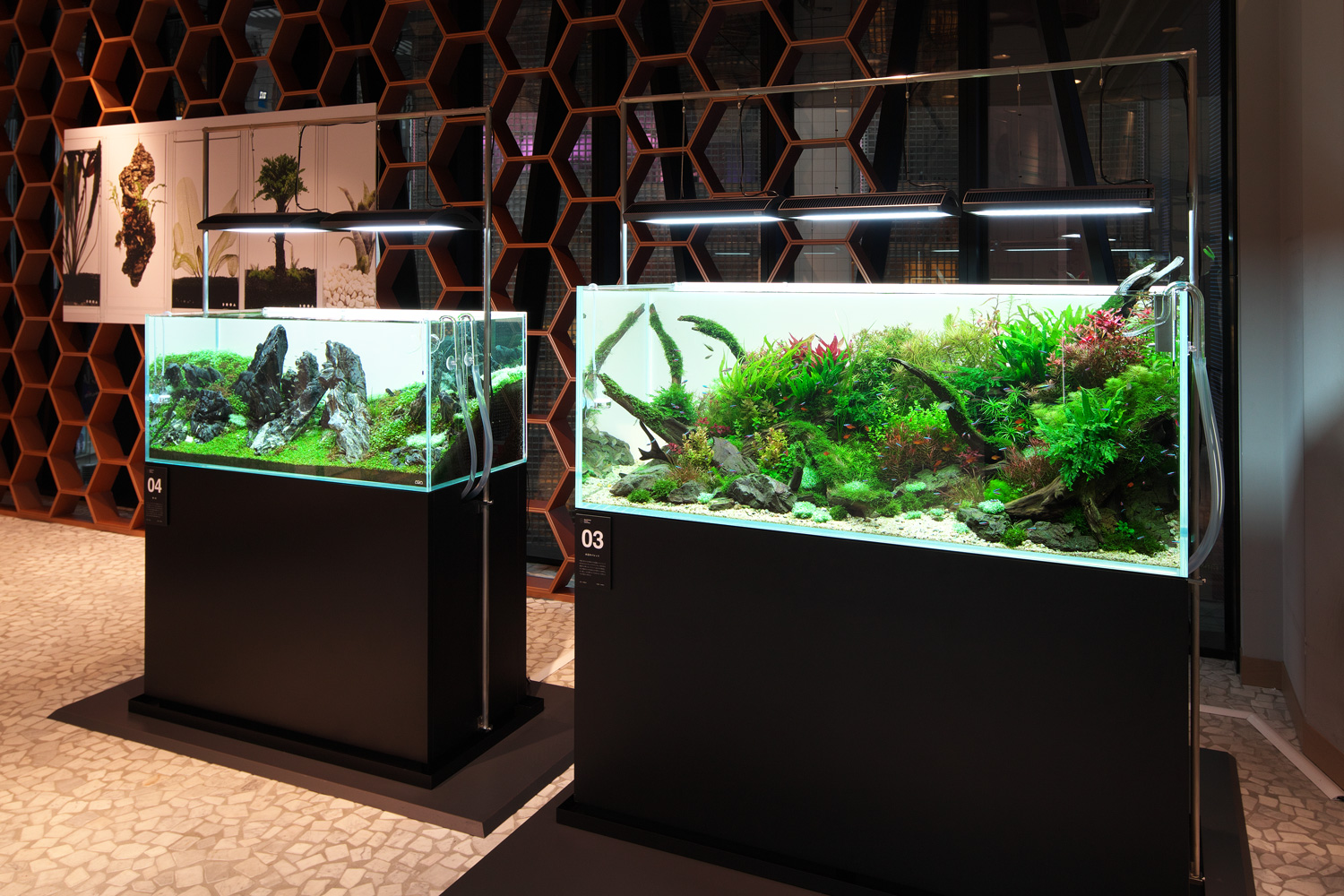 GREEN HOUSE
At the Green House in the center of the ADA LAB, ADA living products, including the Jungle Plants Series, and bizarre plants that tickle the collectors' hearts, are displayed. A new style of greenery display is given to the area, and it is a fun area just to discover your favorite plants.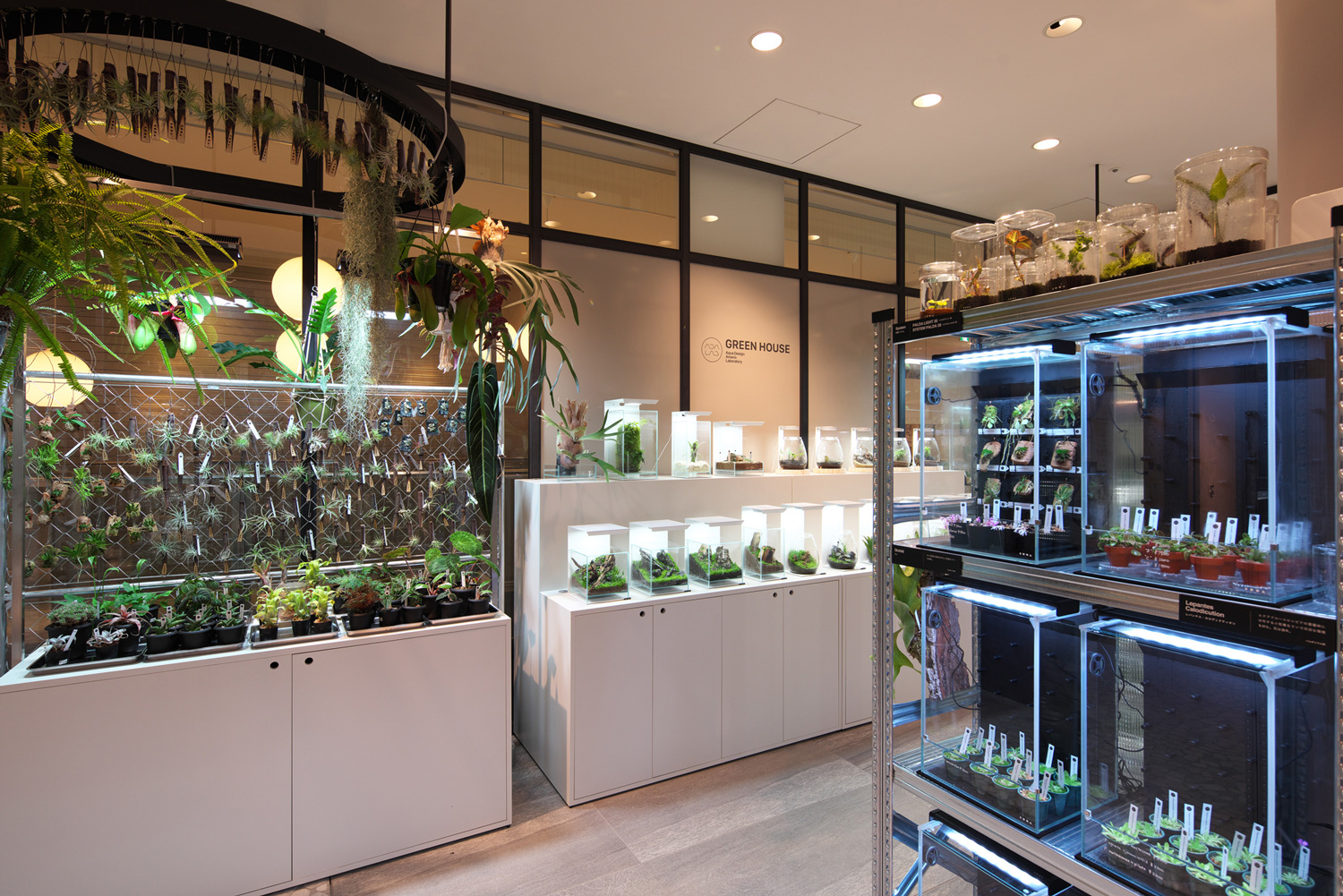 CASE GALLERY
Various glass cases, including Neo Glass Air, are on display in this area. We suggest that you select a glass case optimal for your favorite plants. ADA LAB limited edition glass cases are also available.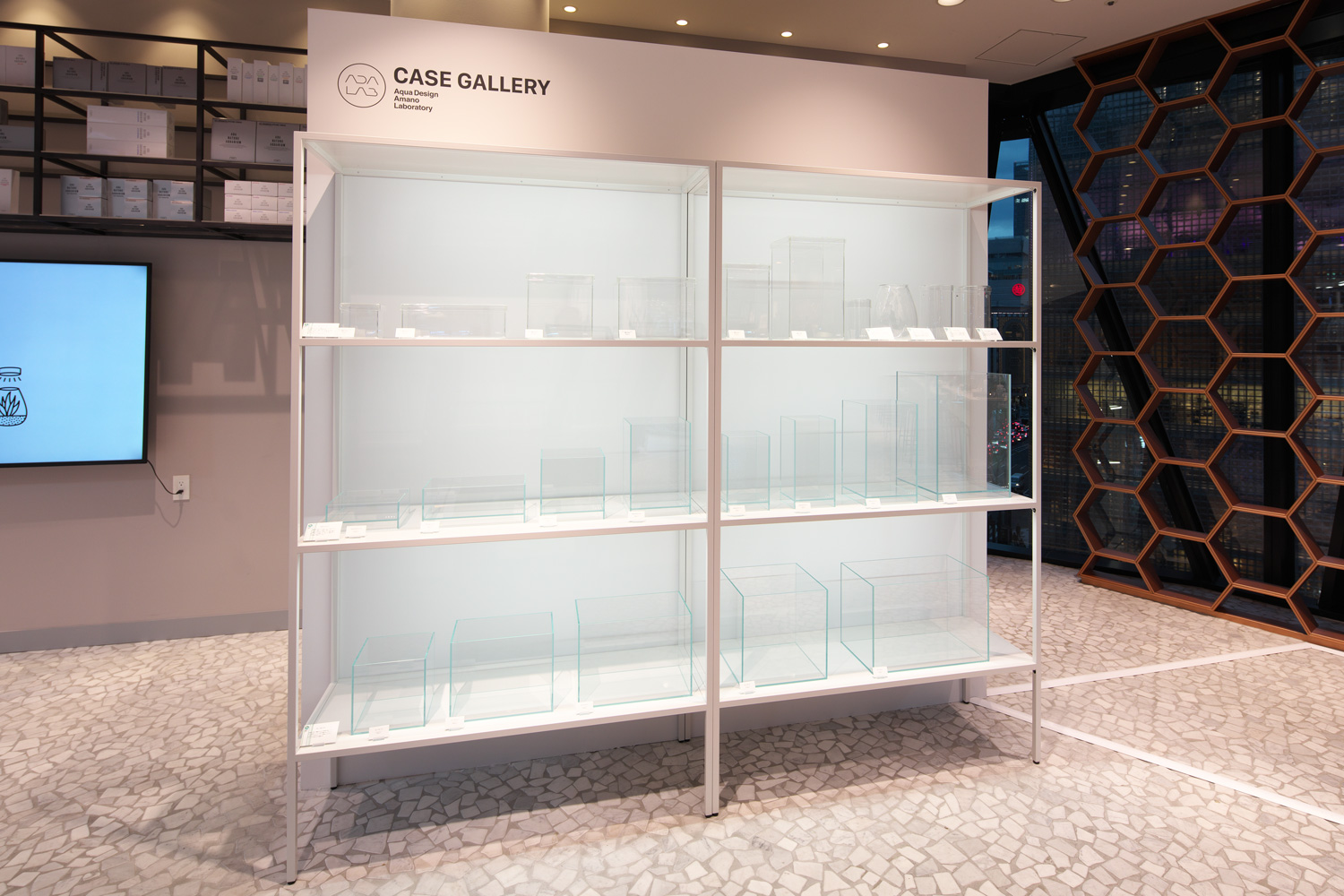 SETTING LAB
At the Setting Lab, you can create your freestyle mini Paludarium layouts. By getting advice from the professional staff, even a first-timer can have fun creating a mini Paludarium layout. We also offer a custom-made plan in which you can select your own plants and glass cases.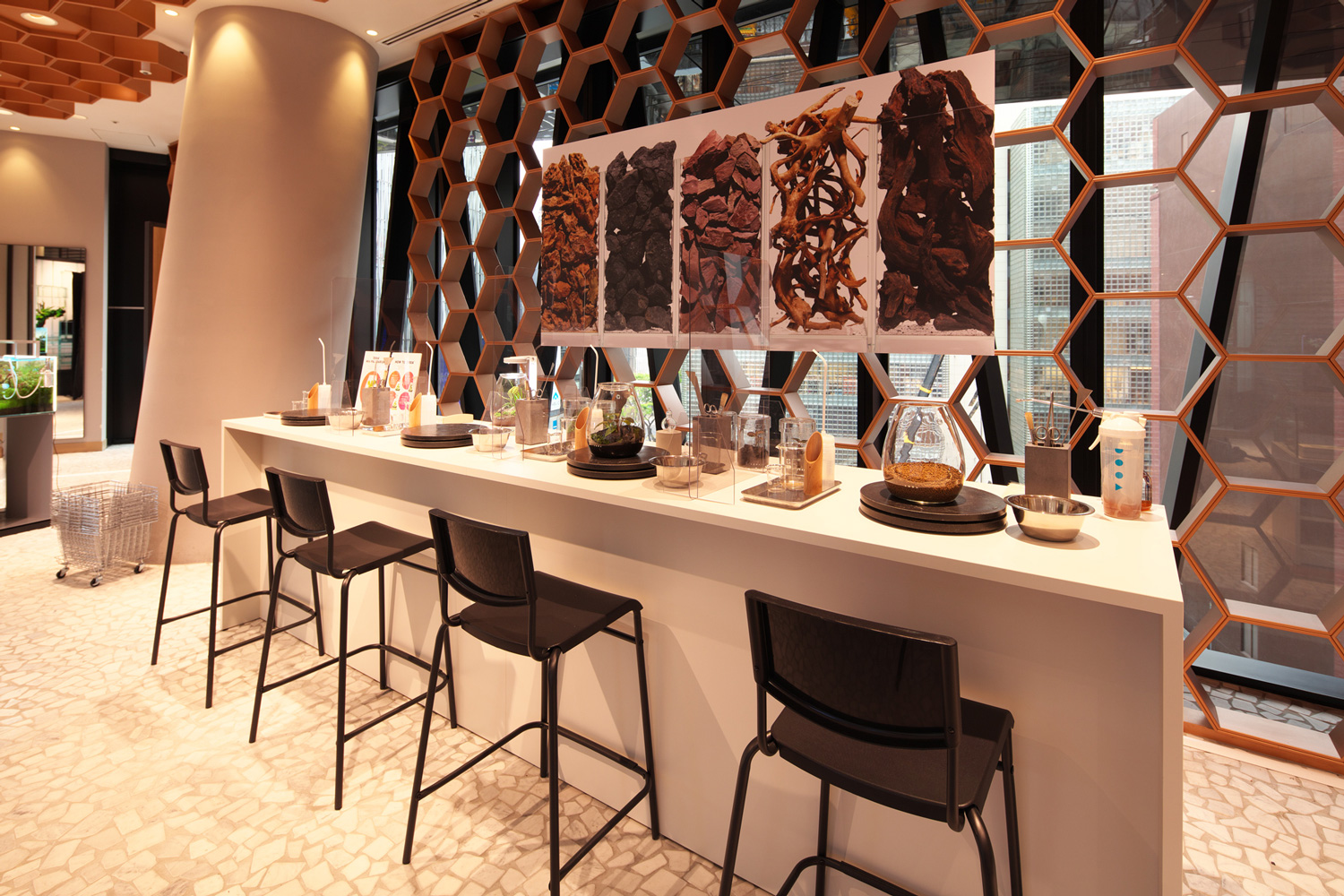 PRODUCT SALES AREA
NA and DOOA products, including maintenance tools that are essential for growing plants, are displayed in showcases. Limited ADA LAB products such as original T-shirts, are available at the shop. Please check it out if you visit the ADA LAB.