AQUAREALM 2017
*Aquascaping LIVE by ADA Japan on Sunday, 18 June ( 9.30am to 11.30am).
Register for free entry to AquaRealm 2017 @ www.aquaRealm.com.sg
Place: Temasek Polytechnic in Singapore
---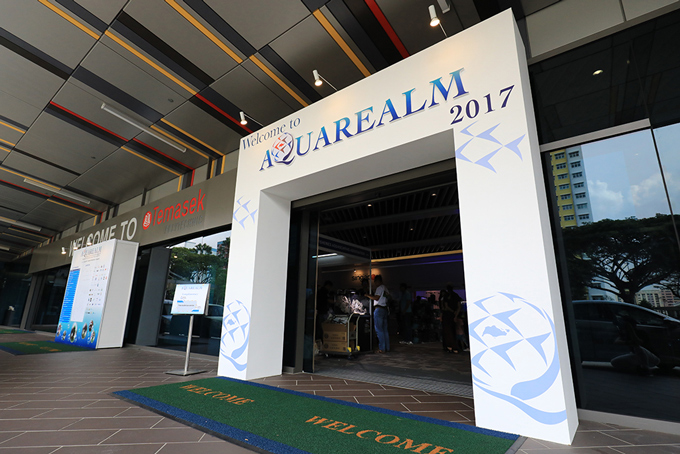 We participated Aquarealm 2017 held in Singapore from June 15th to 18th, and displayed DOOA products. This exhibition is a new aquarium event from this year and featured with many activities including lectures and Betta contest.

ADA booth was set up nearby the entrance and we displayed AQUA TERRA 30 which just got available in Japan with SOL STAND G that will be available in this month. Many visitors stopped their feet and looked closely at the new products with excitement and curiosity.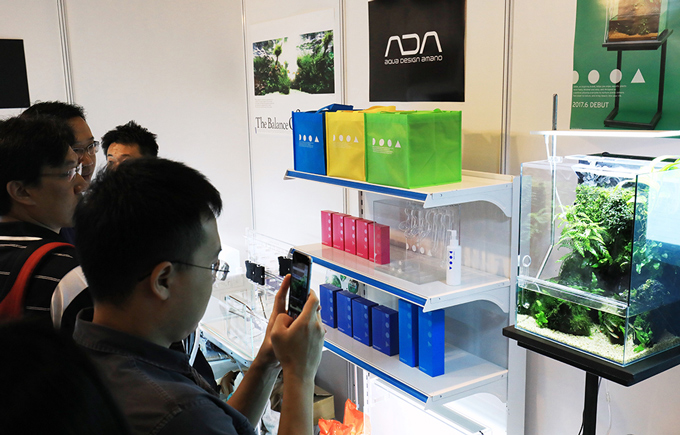 Mr. Yusuke Homma created Nature Aquarium in 120cm tank in live demonstration. The layout was filled with many stem plants which can look more beautiful with Solar RGB, and it got even more vivified by adding Clear Water which enhances the water transparency.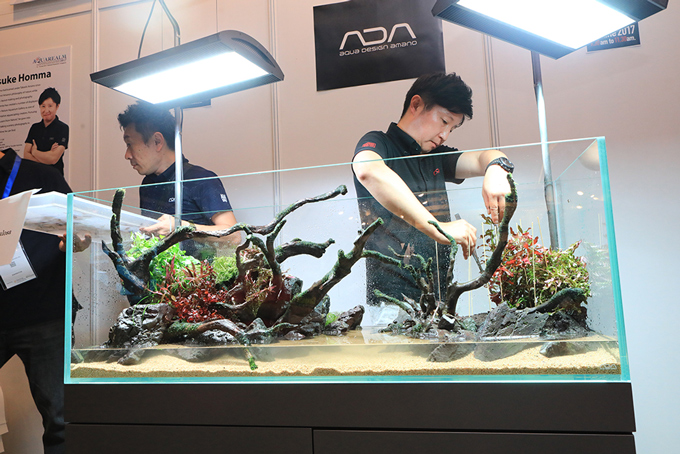 It was the first revealing of DOOA products in overseas and very first live aquascaping conducted by only ADA staff, we received many compliments from viewers.

By having been Singapore in person, we felt this country where we can see various plants in every streets values both natural environment and human society.

We will distribute ADA and Nature Aquarium across the world.