AGA 2019 Convention Report
Text by Aqua Forest Aquarium (ADA U.S.A.) Mr. Steven Lo
Planted Aquarium is gaining popularity in the USA. According to AGA (Aquatic Gardener Association), the number of attendees has reached record high, surpassed all AGA convention in the past.
Held on May 3rd through May 5th, a three-day event where vendors and hobbyists of planted aquarium gathered to enjoy various fun events, such as workshops, talks, Aquascaping demonstrations, field trip and dinner banquet in the beautiful greater Seattle area. Seattle is home to the world famous landmark, and tourist spots such as Space needle, Pike Place Market and also is the birthplace of Starbucks Corporation, the world renowned Starbucks Coffeehouse chain.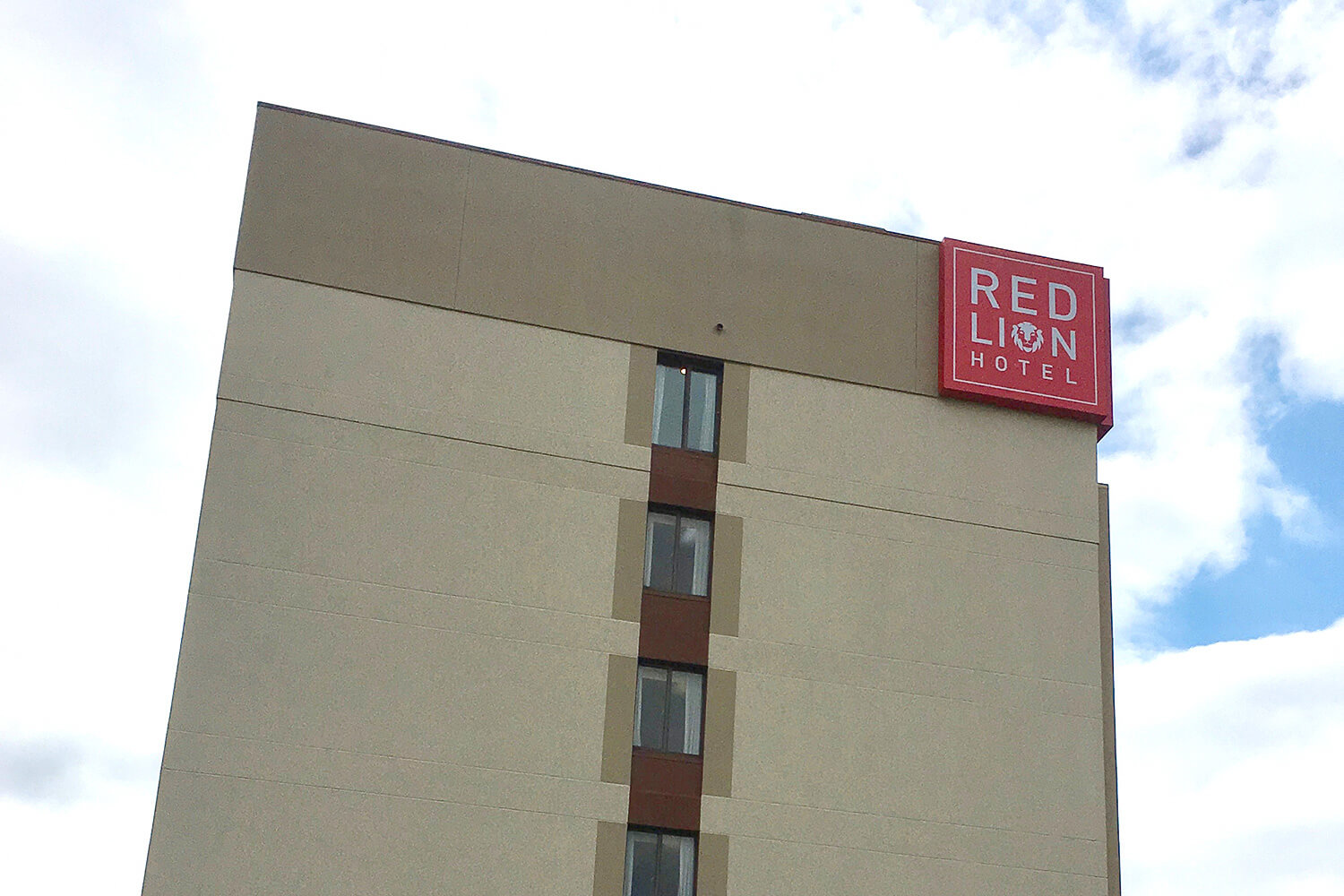 Arrived at the destination, Red Lion Hotel and Conference Center at Seattle WA, where the AGA convention took place this year.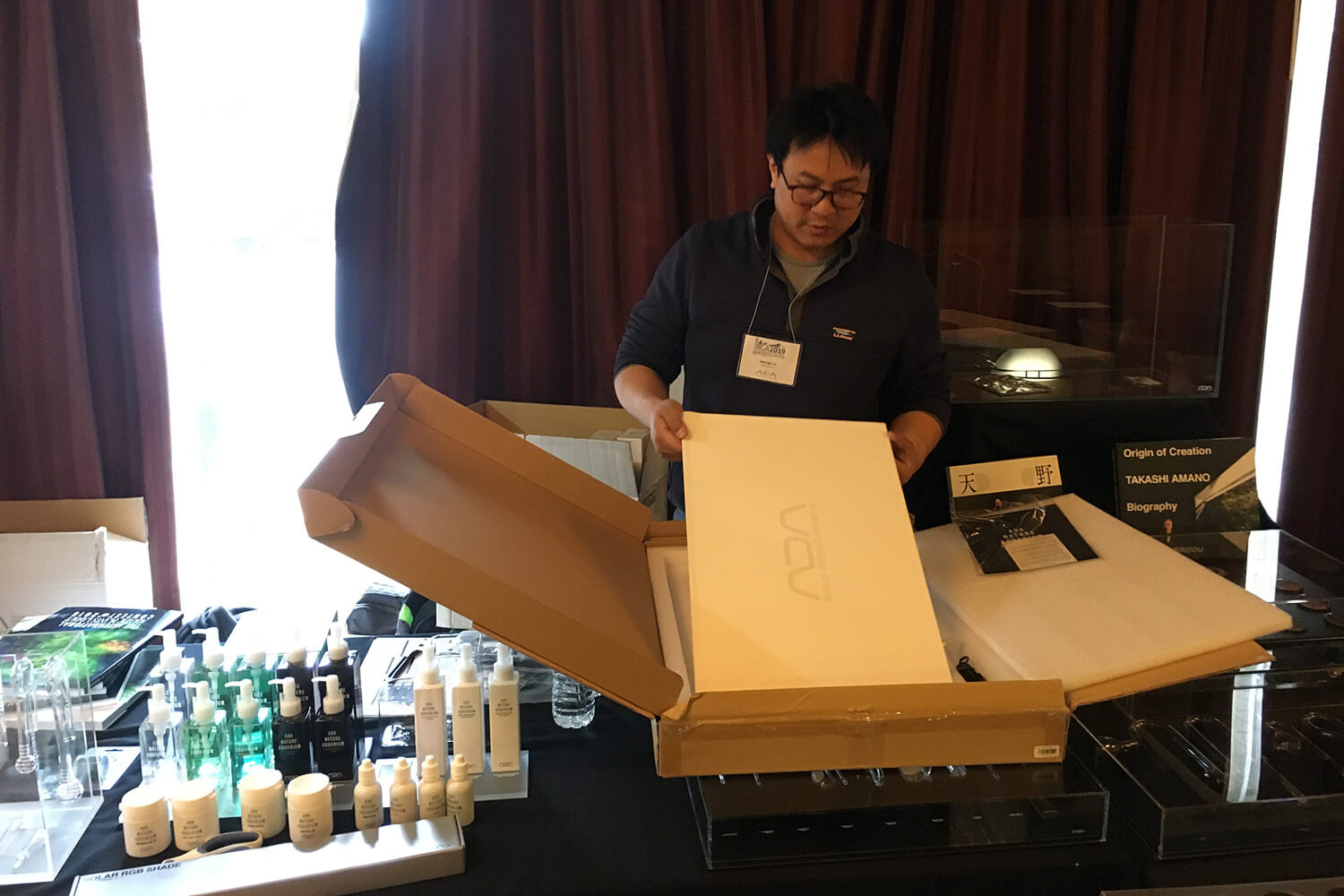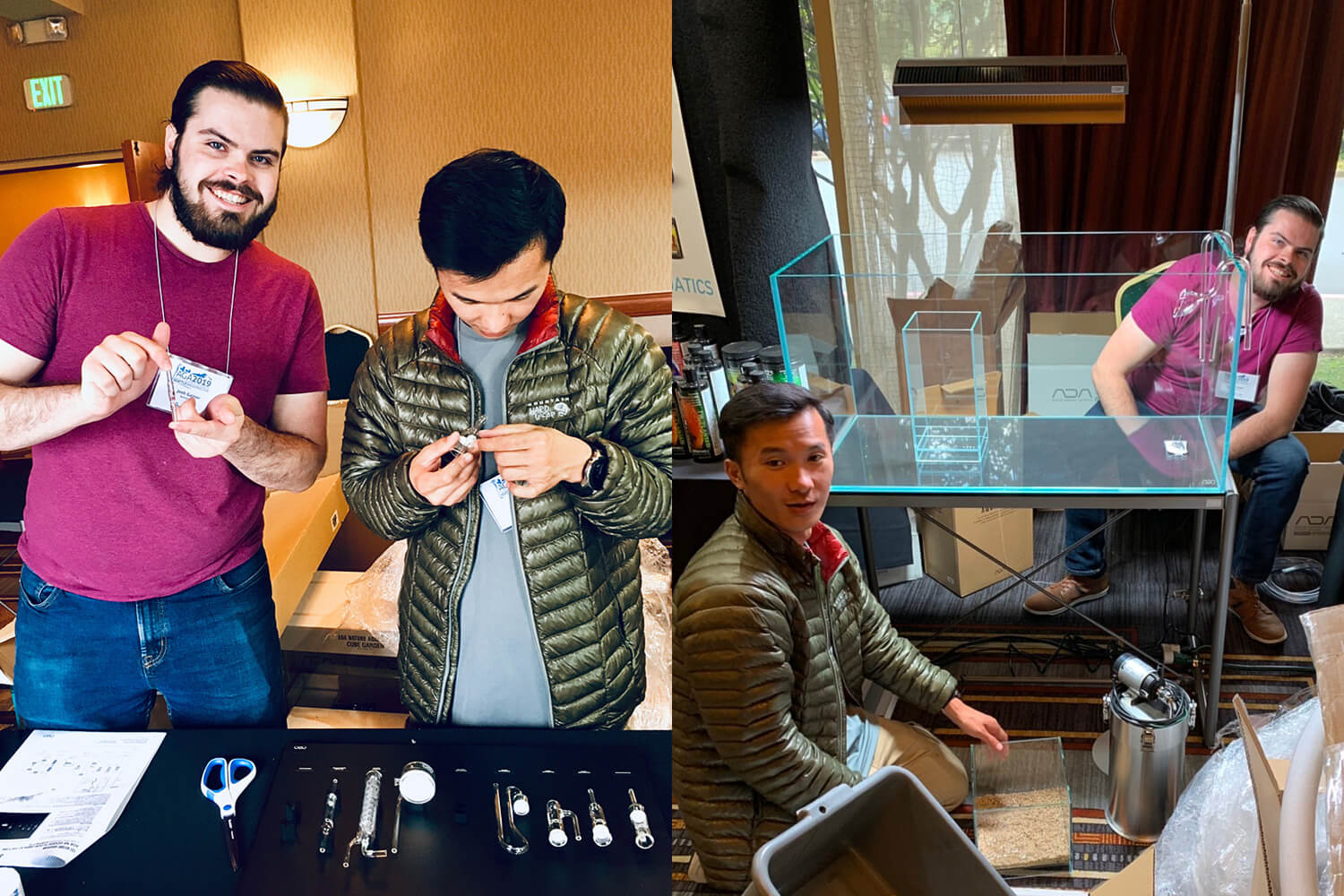 Setting up the booth the day before the convention start. This was the most stressful moment of the day, but we are still finding joy doing it.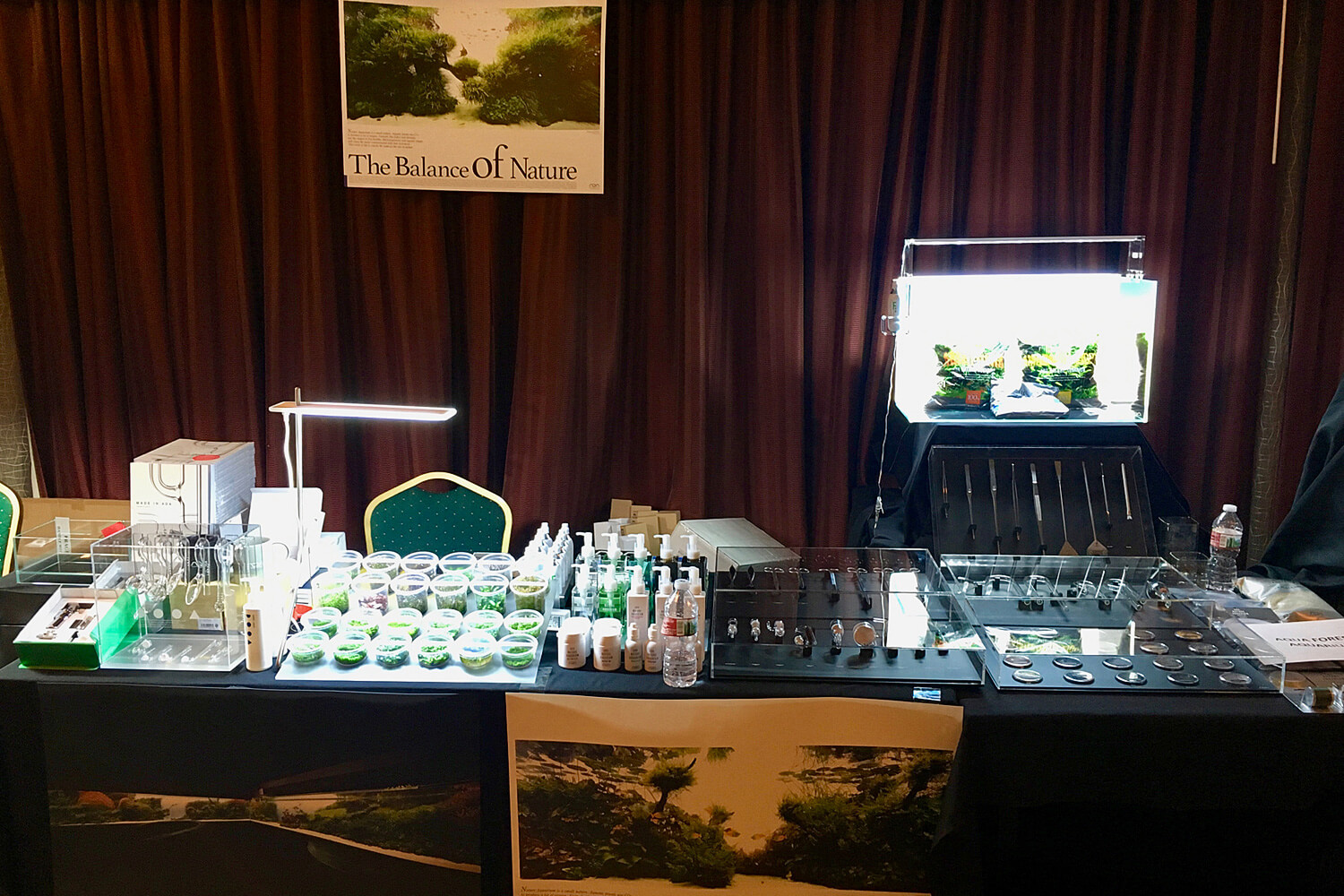 Our ADA show booth is finally completed, we have brought almost all of the ADA popular products to the show, including DOOA, ADA tissue culture plants and display cases that shows all of the ADA tools and glassware.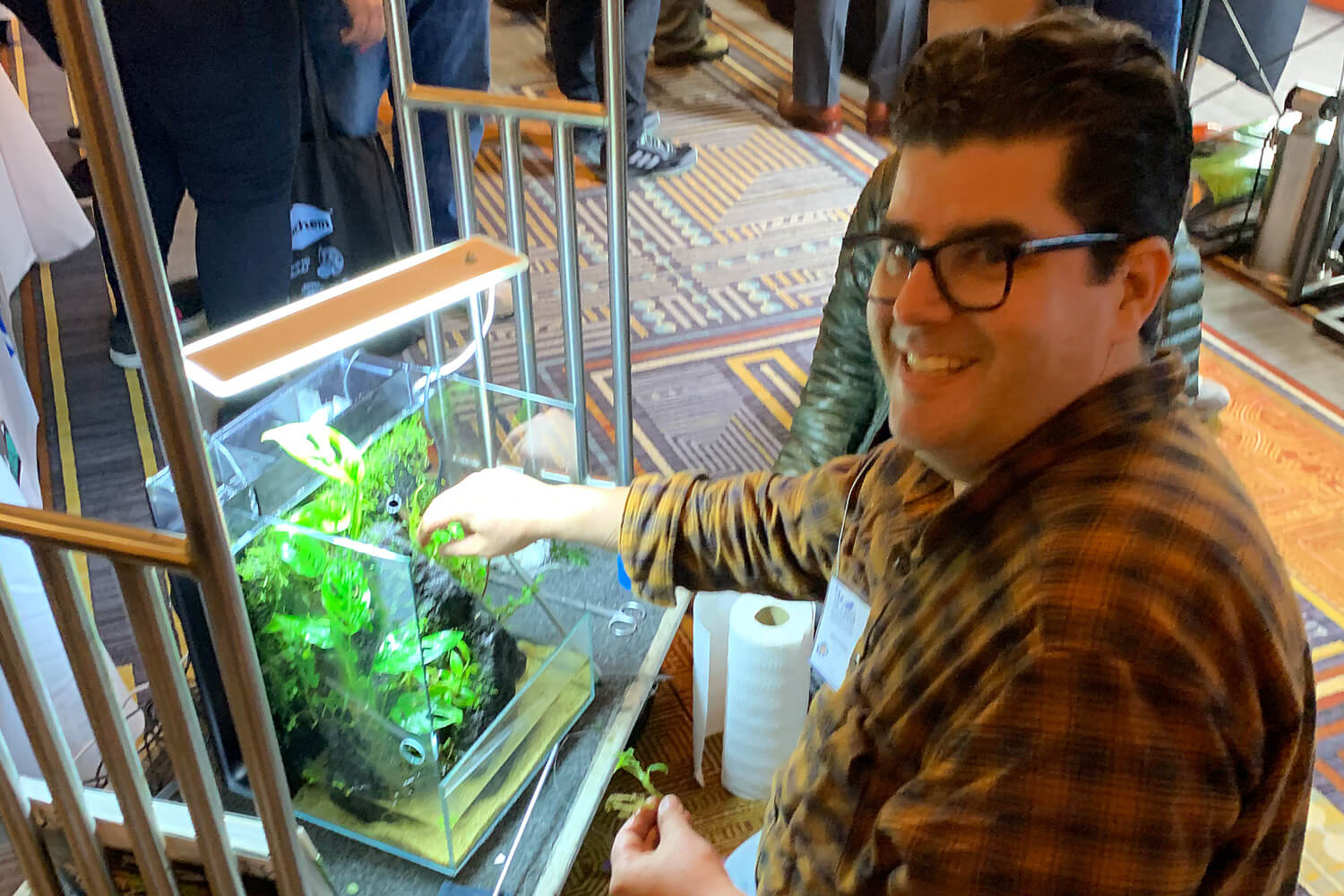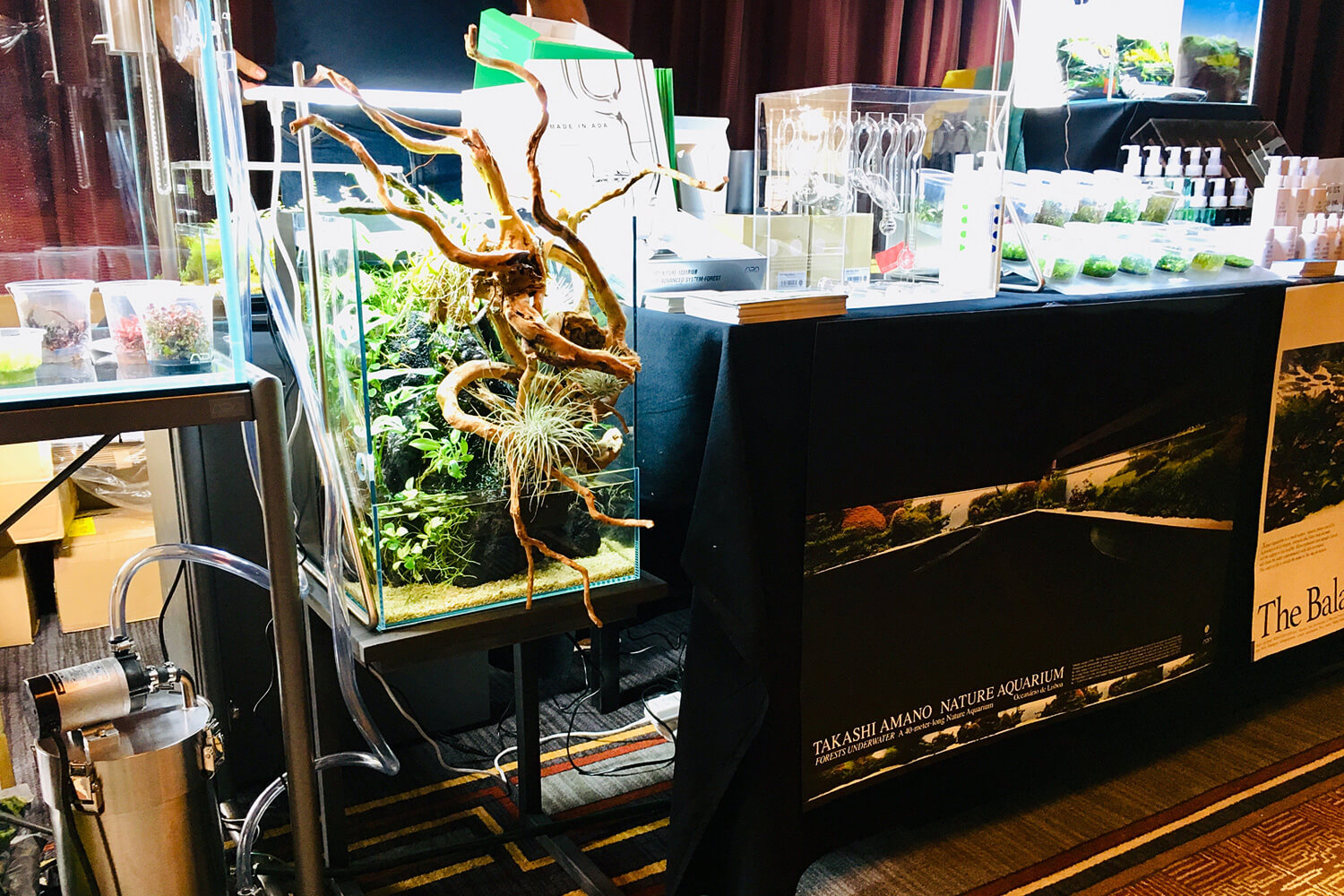 Showcase of DOOA System Terra 30, in a collaborative effort with Mr. Steve Waldron of Aquarium Zen.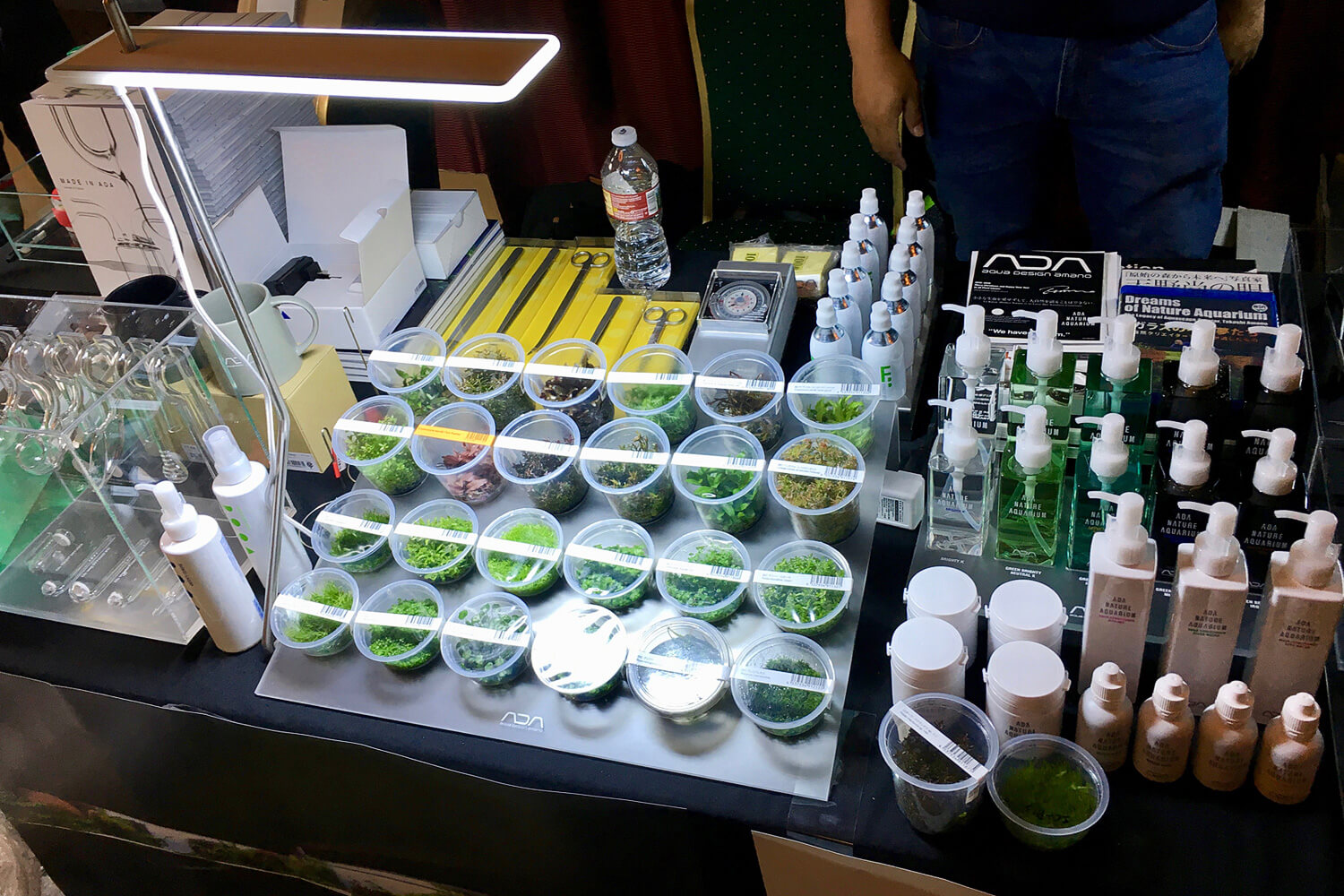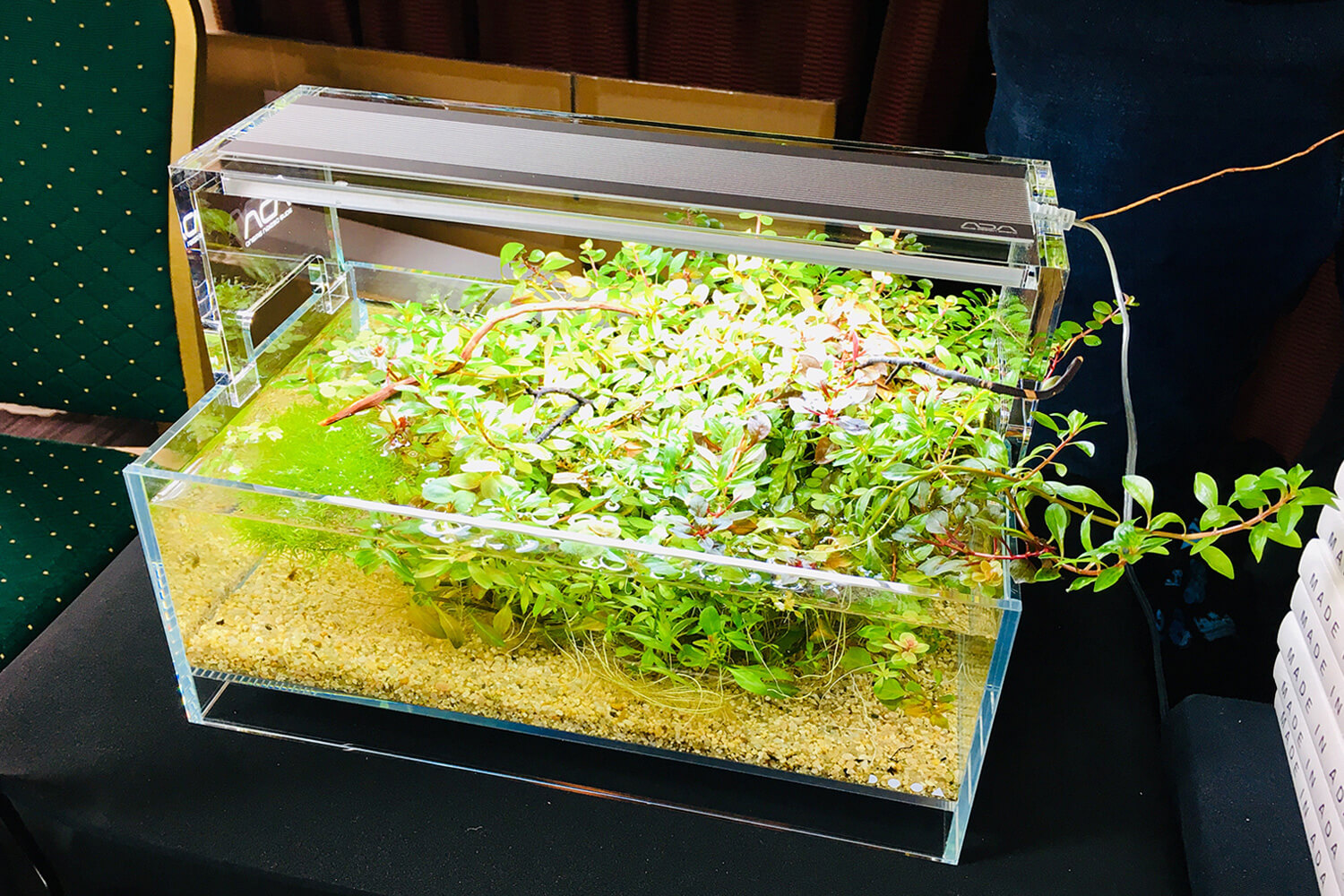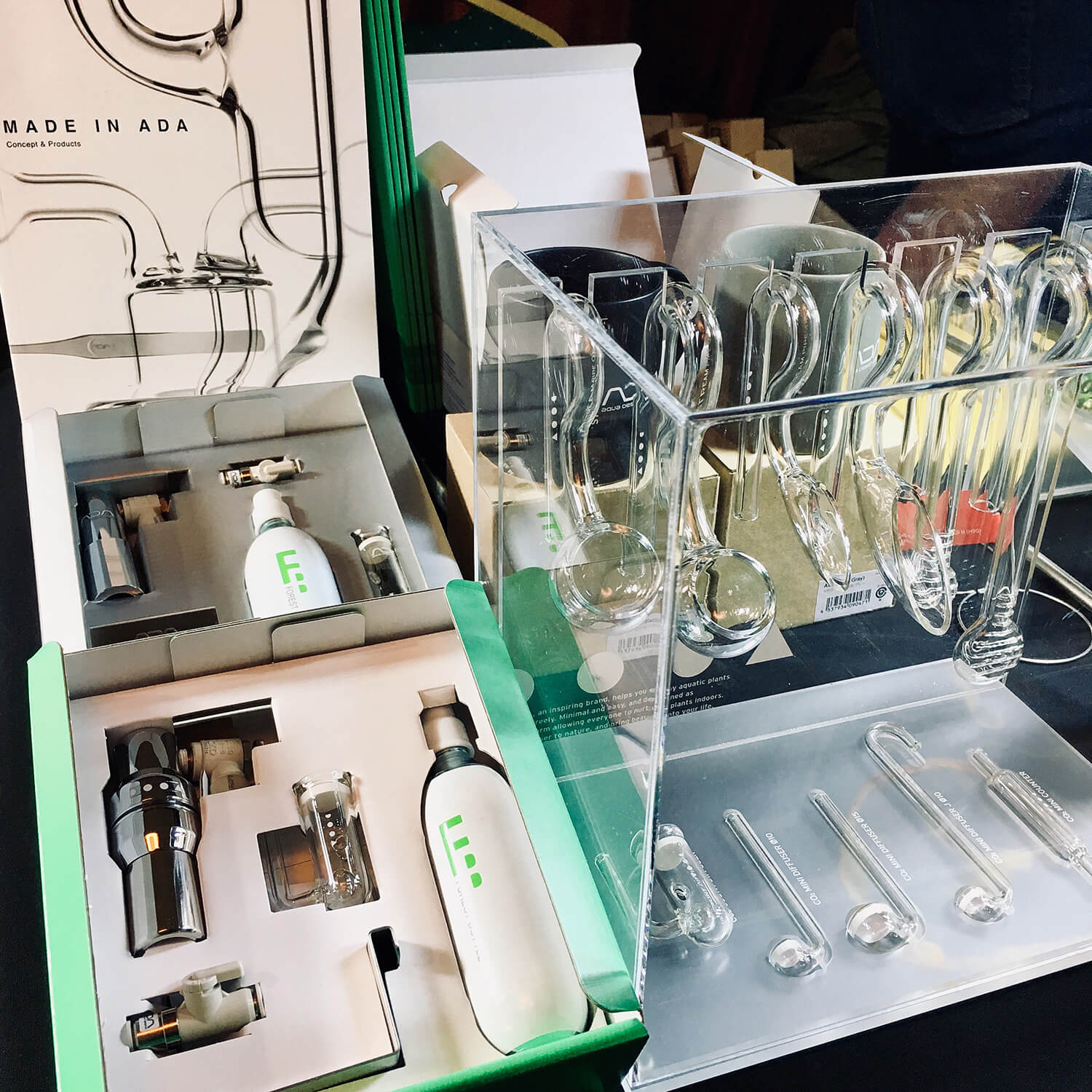 More photos from our show booth including ADA tissue culture plants, Green brighty series liquid fertilizers, Substrate additives, DOOA Neo Glass Air, CO2 systems etc,.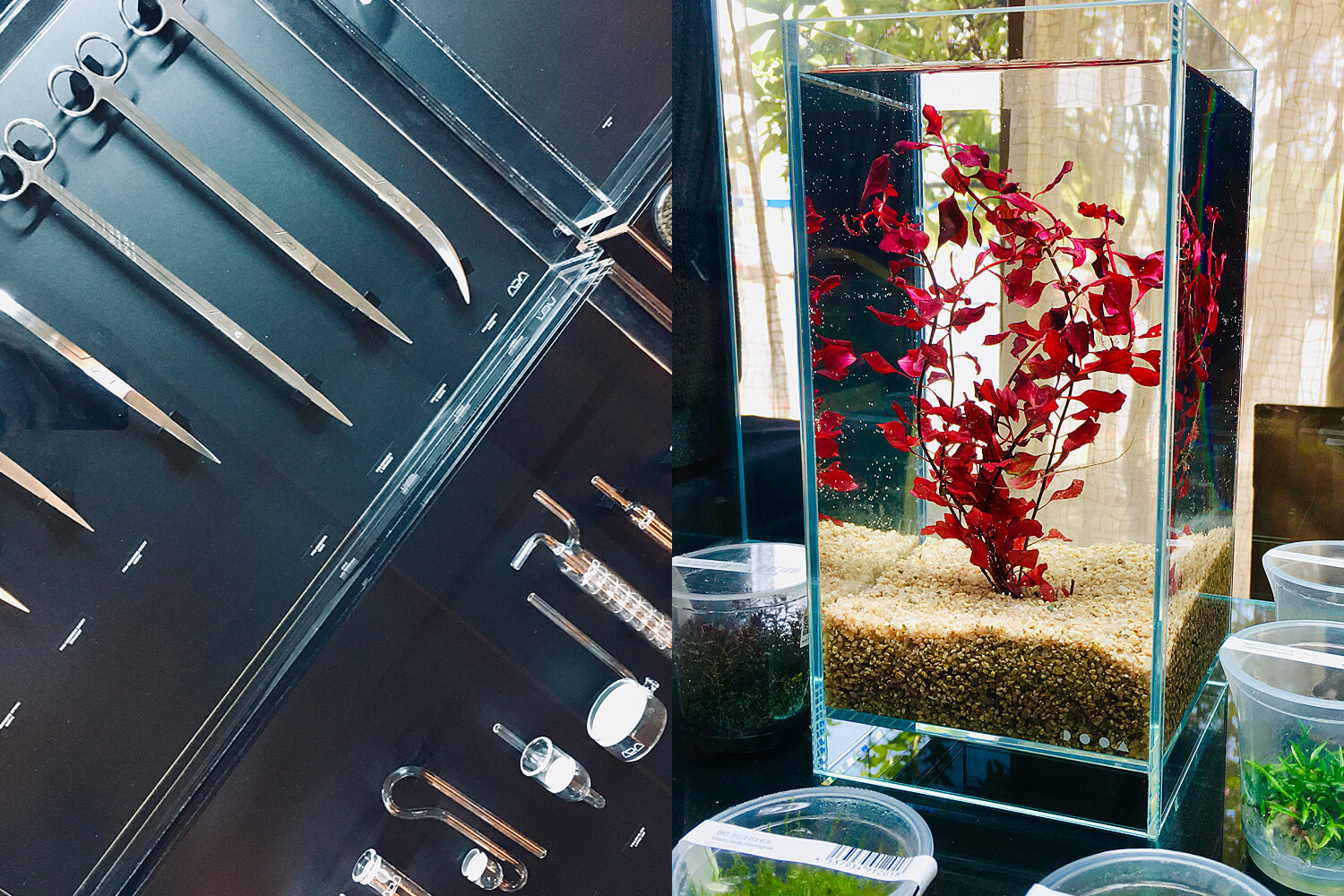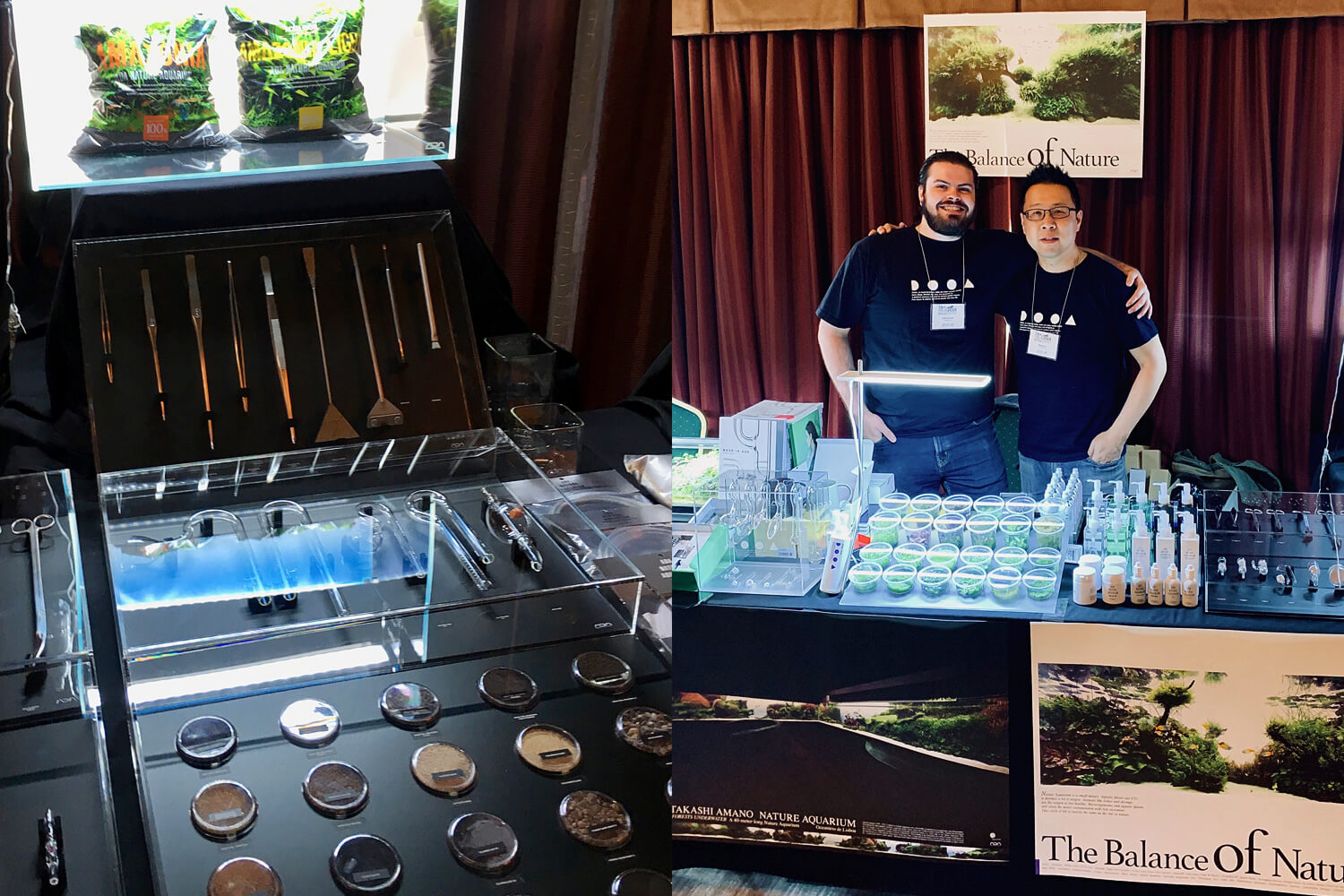 More photos from our show booth.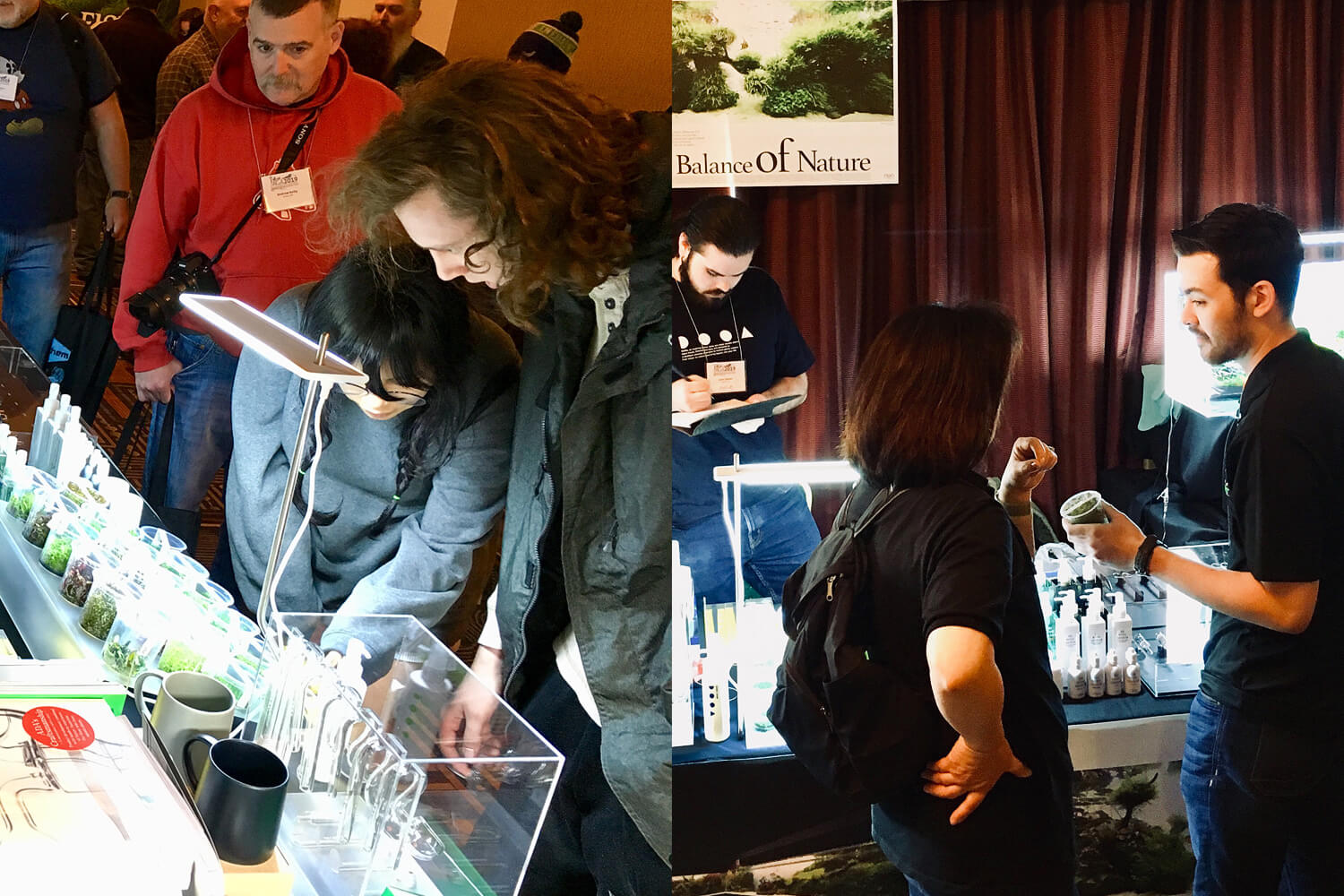 Many visitors gathering at our show booth and showing strong interest about our products and asking questions.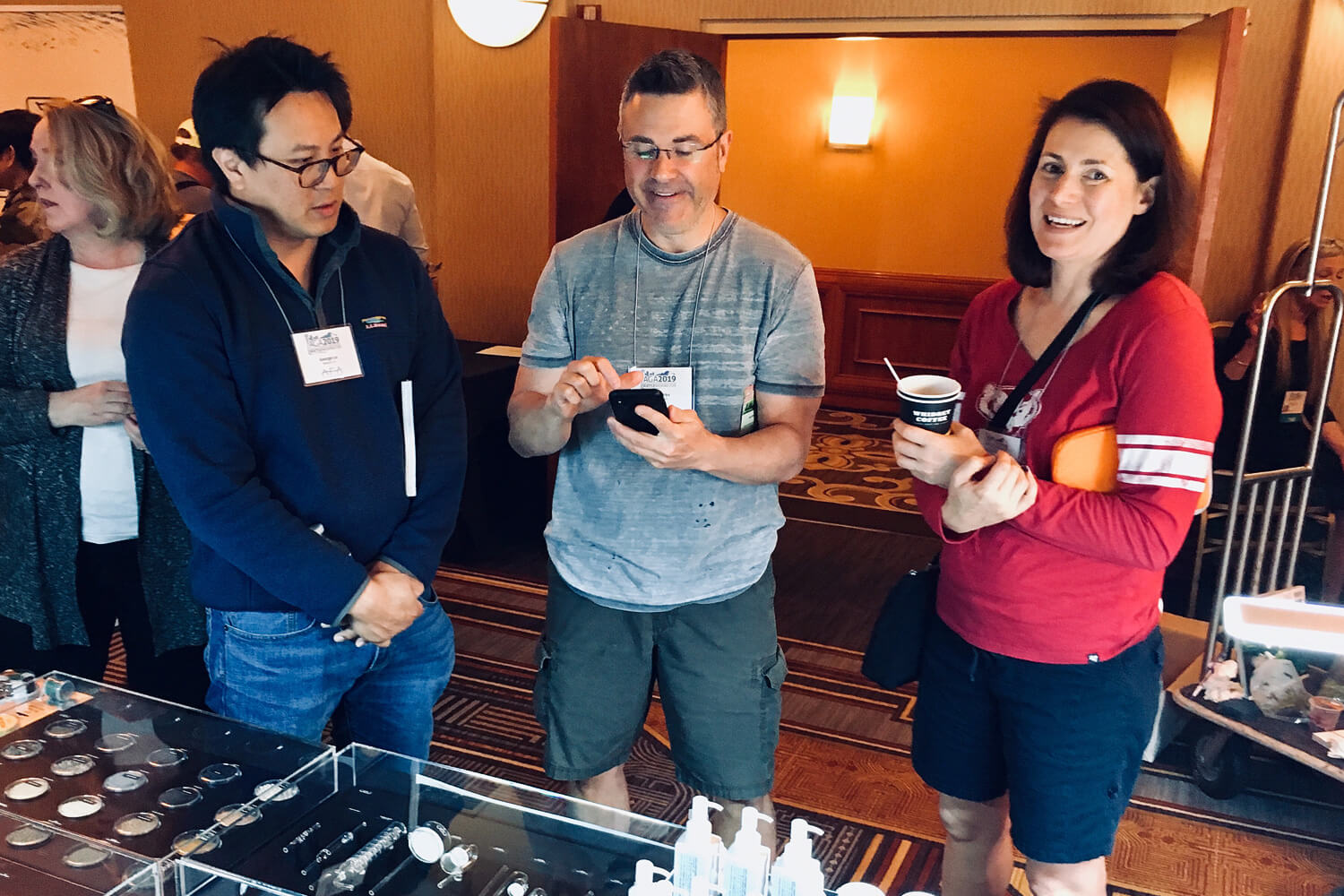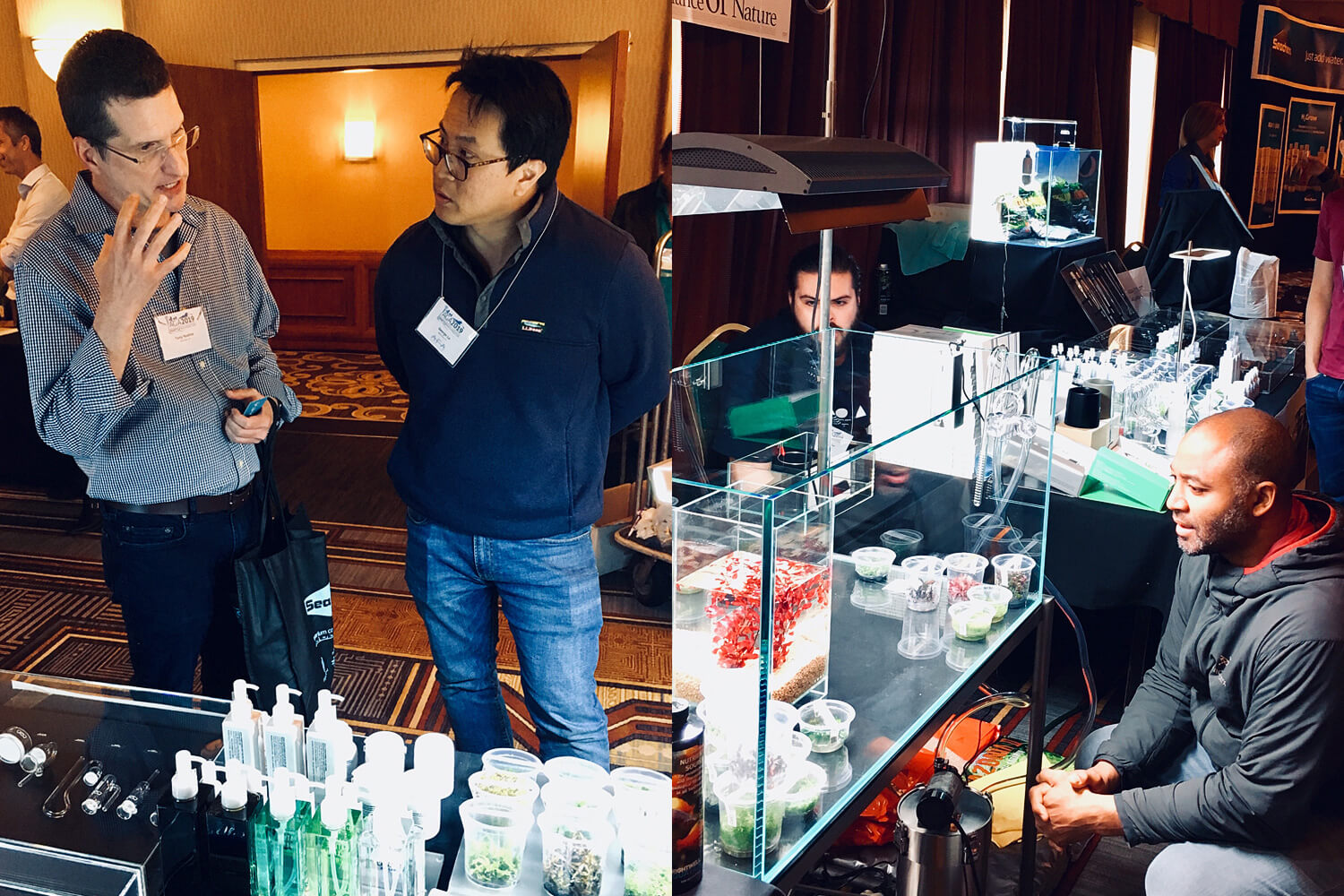 Our show booth gained a lot of attention and received many positive comments from the visitors.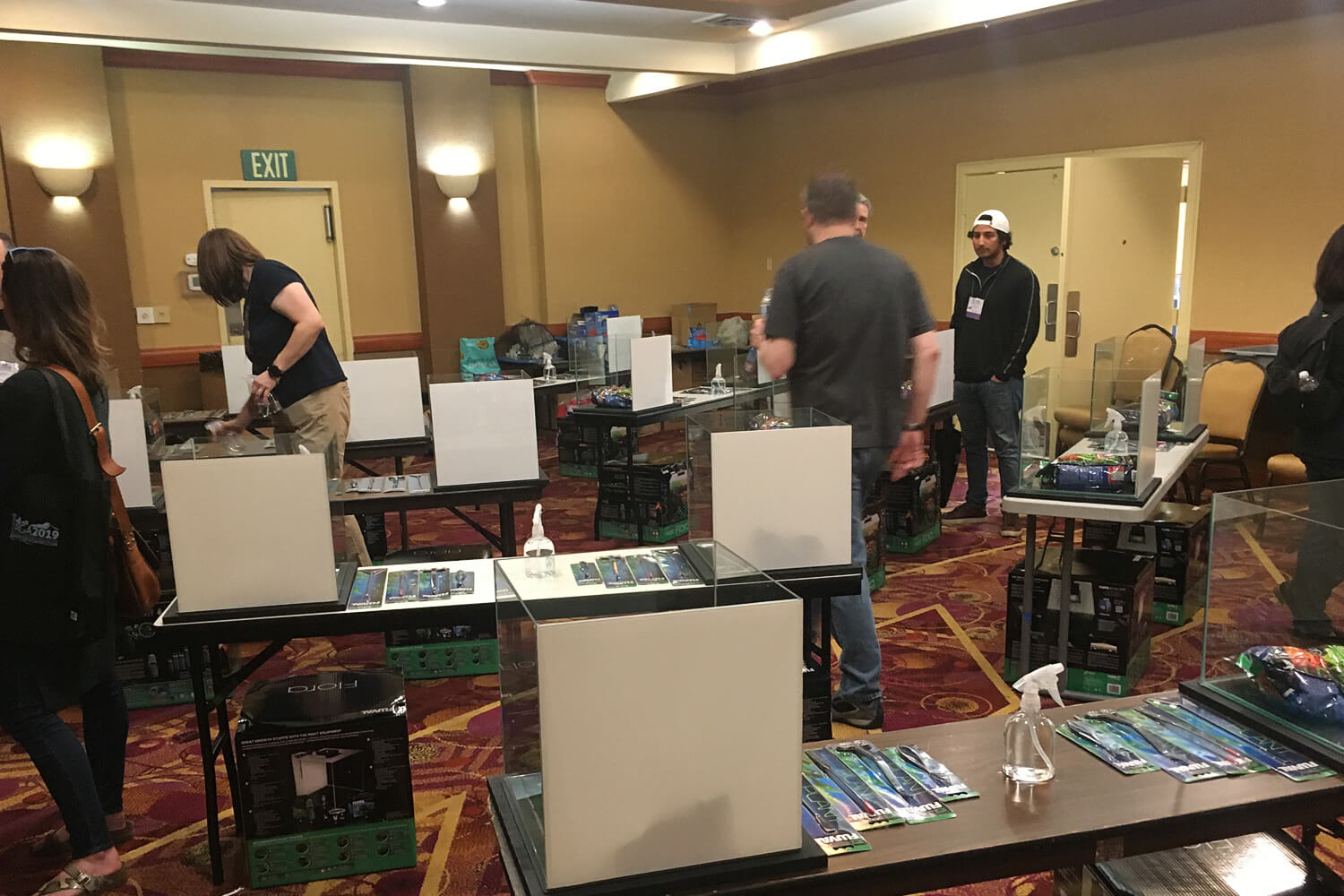 Layout materials and equipments in preparation for the "Wabi-Kusa" and "Nano Aquascaping workshop" event.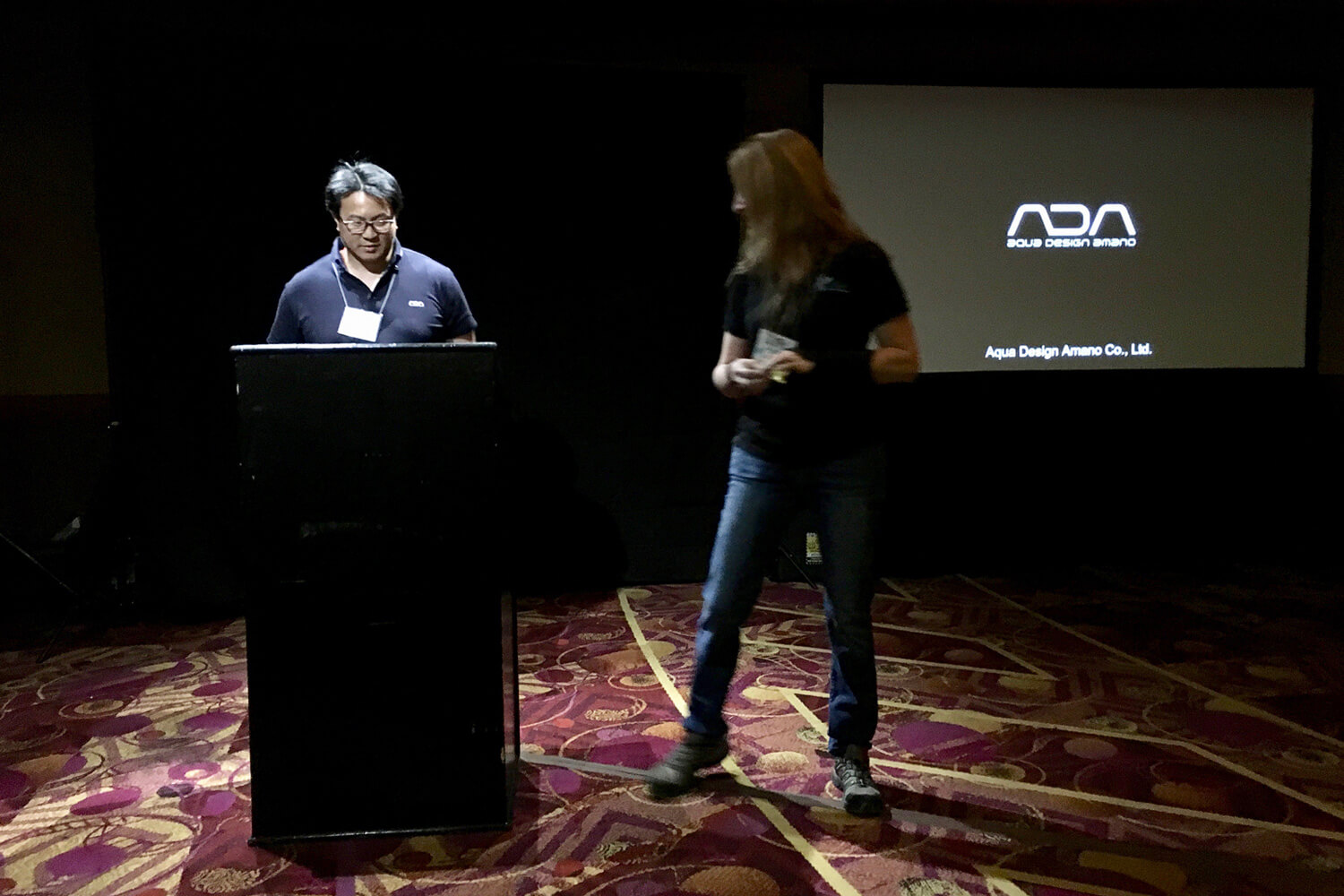 George Lo is doing a slide show and speech about ADA brand and history at the "Micro Talks" event.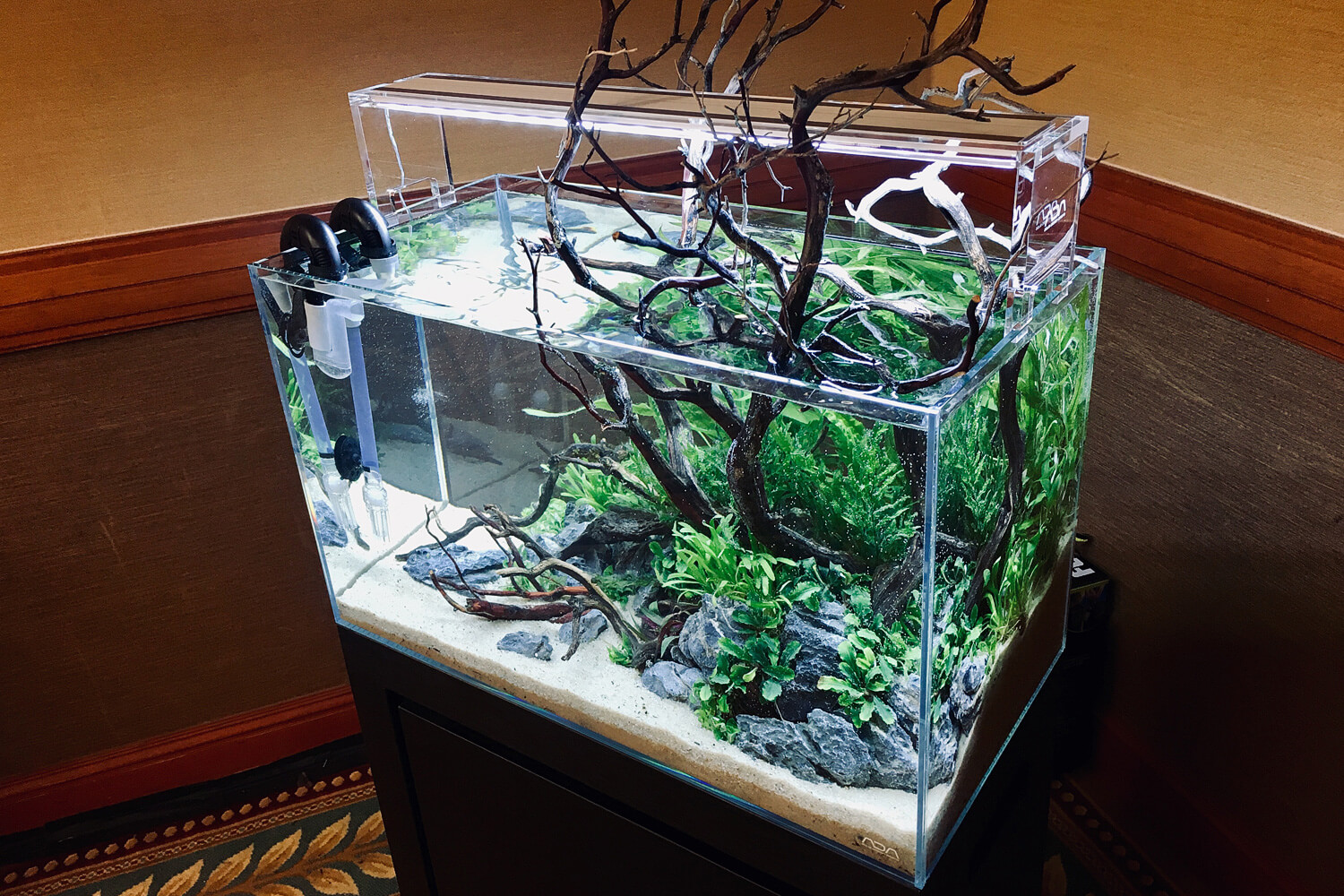 We donated the ADA Cube Garden 60-P, Aquasky G 601 Light to the AGA as the sponsor support to the organization.
This tank was co-scaped by two talented US Aquascaper Bailin Shaw (left) and Jennifer Williams (Right). We really appreciate the amount of time and effort they spent on setting up beautiful tank.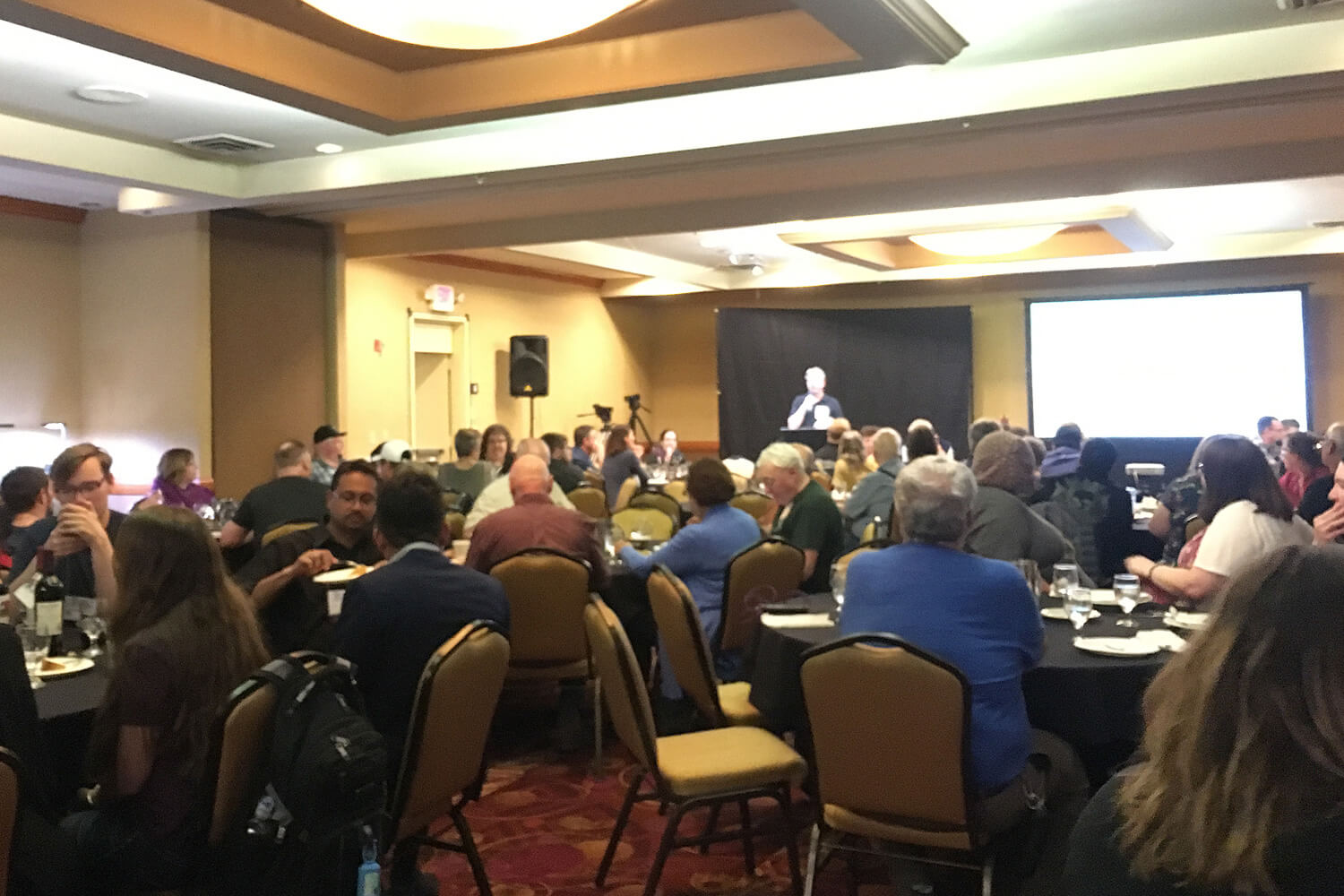 Dinner banquet from the last night of the AGA convention.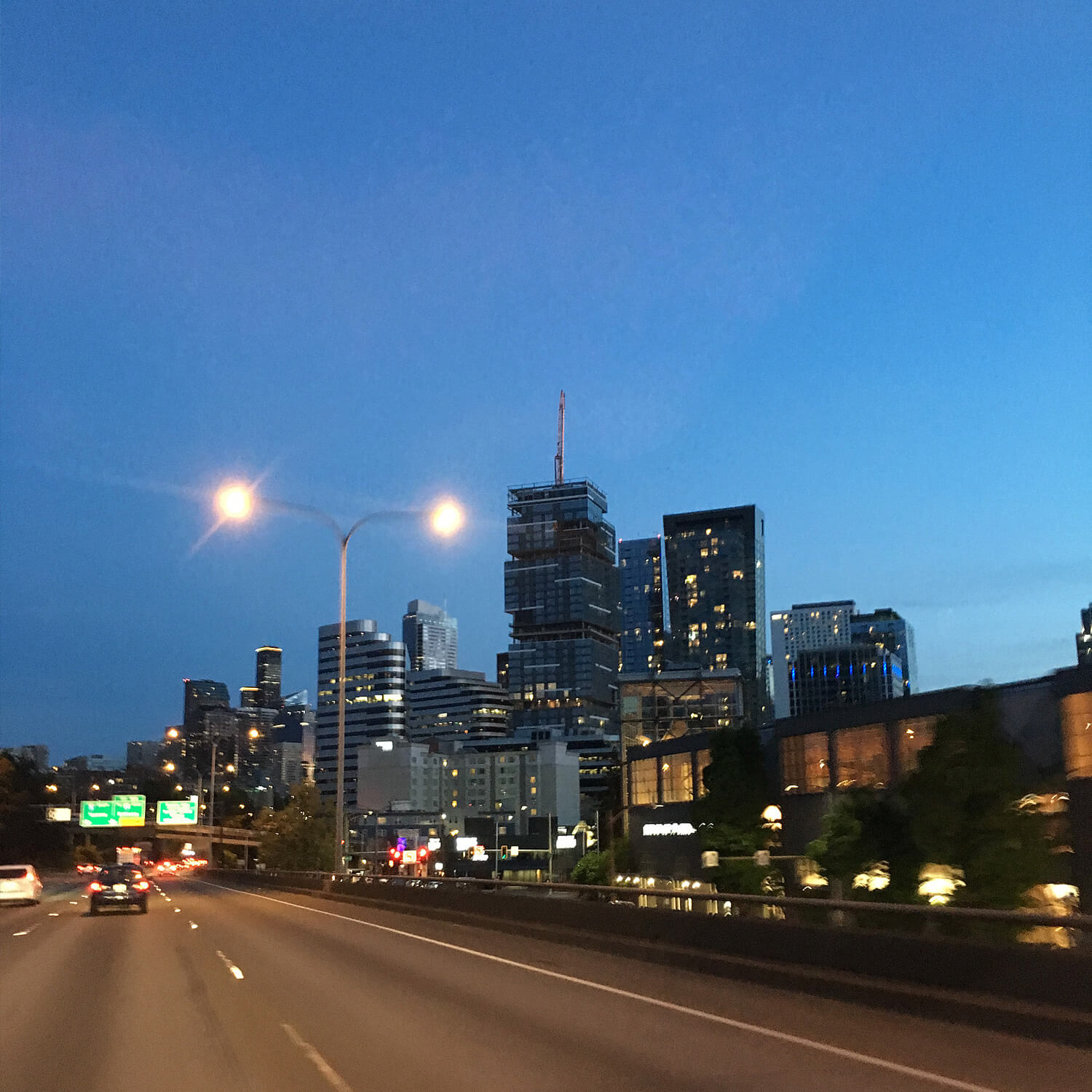 The AGA convention was a successful show, its time to pack up and head home.